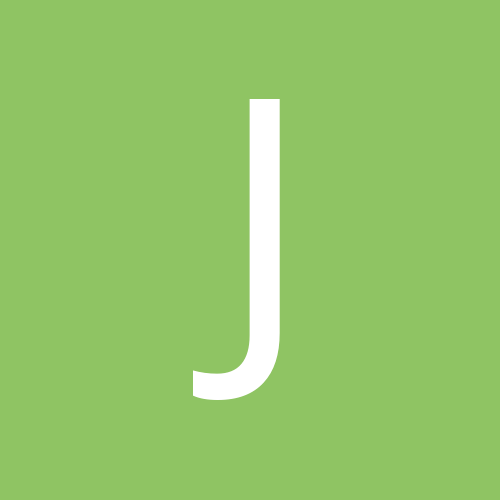 Content Count

97

Joined

Last visited
Everything posted by Joebo
Sorry, no help here (i've never used them before). However, I believe a good place to start would be Norbain! http://www.norbain.co.uk/support//manuals/ref:M4120A25E7C4FE/

Time to go w/ an NVR solution using MegaPixel Cameras. Bandwidth and storage hog but, the live and recorded pics are "how u say, very nice! I like"! Here are just a few: http://www.axis.com/products/video/camera/megapixel/index.htm http://www.arecontvision.com/ http://www.iqeye.com/difference.html?gclid=CM2p6vSnpJACFQGdPAod9XCv6w http://www.lumenera.com/security/gallery.php http://www.mobotix.com/eng_US/content/view/full/2 http://www.cbcamerica.com/cctvprod/ganz/cams/ipcam/ipcam.html http://www.vivotek.com/products.htm

PoE, PoE, PoE!!! Also, make sure that your switch has GB ports for the backbone. 10/100 out to the cams, 1GB on to the NVR. Add 600TB for 3 days of storage (just kidding) and you've got an awesome system! And, check out Axis' website also. I find their site to be very informative when it comes to network video. http://www.axis.com/solutions/index.htm

I think an easier way to do it is: 1. GV outputs Pelco P or D protocol 2. Pelco CM9760-CXTA converts Pelco P or D to Pelco Coaxitron 3. Use Pelco Legacy Series PTZ with Inegral Receiver that is Coaxitron compatible. GV w/ Pelco P Output --> CM9760-CXTA --> Coax --> Pelco Legacy PTZ Doing it this way will allow you to control the PTZ with the GV System.

Joebo replied to UMDRanger's topic in Geovision

No, you will not be able to do that. Sensornet can be star connected or daisy-chained but, you cannot combine 2 Sensornet data code lines. Also, GV probably does not output Sensornet (proprietary, tri-stating RS485 prtocol). Most likely it's outputting Sensormatic RS422. Only thing you can do is convert the Sensornet to RS422 with the RCSN422 and then take both RS422 outputs (1 form GV , 1 from VM32) and combine them somehow!!!! I'd imagine there's something out there that can combine 2 RS422 signals! Maybe Blackbox or B&B Electronics or Sennetech has something? Not sure! System setup is: VM32 --> RCSN422 --> RS422 combiner --> GV --> RS422 out --> RS422 combiner --> Output of combiner goes to J-Boxes and/or SpeedDomes!

maybe ur looking for something like CoVi does. Local storage at each camera to record at whatever MP res u'd like and live video transmission at whatever res u'd like: http://covitechnologies.com/products/digital/dmm

Don't know if it works as a stand-alone but, definitely does NOT look like it. According to data sheets, etc. it looks like you need the WJ-MP204C. If you're in the US, check with the rep in your area: http://www.panasonic.com/business/security/forms/purchase.asp

I'd speak with a local distributor like ADI! THey'll be able to provide you with somebody. (http://www.adilink.com/company/locations.php) ADI Elk Grove 509 Busse Road Elk Grove Village, IL 60007 PH: 847-472-2900 FAX: 847-439-2907 Email: ADI-Elk_Grove@adi-dist.com

when you power up the dome it will go through a test procedure... at this time do you see video? Can you move the dome with controller (i.e. see cam assembly spin left or right)? if yes to both, i'm thinking iris is shutdown! if no control, check the 485 data isn't mis-wired (unless ur using up-the-coax protocol). What's controlling dome (small matrix, DVR, kybd controller, etc.)?

Any reason you have to make it .avi? Because they can download the player to review the encrypted video. Looks like their IP stuff are the only products that offer conversion to avi. http://www.specotech.com/techtips/

Intellex v3.2 SP1 is the latest version for the 3.x platform. All 3.x units run on WIN2K. v4.x is the latest and greatest and they all run on WINXP. You can upgrade to v4.x but, there is a cost involved b/c of the OS change (normally upgrades are free).

All v4.x Intellex units run on WinXP Pro so, there is a cost to upgrade but any 3.x unit can be upgraded to v4.x. Once at v4.x, all upgrade are free until they go to v5.x!

don't use auto-iris lens! If you do, you'll be replacing quite often.

first of all check the version of the Intellex. It's either on a sticker located the front panel door, under the unit (look for smart item code) or, if u have access to the GUI, go to Utilities --> About Intellex. You'll find the version there! My guess is that it's either a 1.x or 2.x system. So, if you want to control domes with those older systems (6yrs old at least) you would need an TouchTracker - ADTT16E. Also, I would forget about using the GE dome, waste of $$$ b/c u'll need to put in converters like those from Sennetech (www.sennetech.net) to convert from AD to GE. I would stay with AD and simply add the ADDT16E + the RASELHS (if indoor ceiling mount PTZ) or RAS917OPCW (if outdoor Wall mount D/N PTZ). Pricing through distribution should be pretty close.

Here's another to look at: http://www.americandynamics.net/products/cameras_discover.aspx Should be right around $300.

Congratulations!!! Hope the wife and newborn are doing well and ur getting some sleep at night!!!

I would try a regular computer monitor (non lcd) and see what you get. I'm guessing the problem is most likely the lcd. as for the resolution, monitor resolution should be equal to or greater than the dvr output resolution.

MATE has video analytics on a chip - http://www.mate.co.il/page.asp?cat=21&type=2&lang=1 They've been doing this on a DSP chip for a year!!!

http://www.axis.com/techsup/cam_servers/ptz/index.htm

Anybody know where to find a tool like the following for the CCTV world? http://www.tamroneurope.com/flc.htm

JVC - TK-WD310U New 1/3" high resolution pixel device Built-in innovative 14-bit digital processing Performs high-speed ExDr (Wide Dynamic Range Correction) with automatic 5-level exposure control for each pixel 480 TV lines of horizontal resolution Built-in programmable menu with joystick operation White balance: Automatic (ATW)/one push/manual Sync system: INT/LL switchable AGC: ON/OFF switchable Camera title possible: up to 12 letters DC/Video iris lens possible Ultra-compact camera body 24V AC/12V DC power supply http://pro.jvc.com/prof/attributes/features.jsp?feature_id=01&tree=&itempath=null&model_id=MDL101435 JVC - TK-C215V12U ¼ IT CCD with 380,000 effective pixels 540 TV lines of horizontal resolution Super LoLux™ sensitivity: 1.0 lx (color), 0.6 lx (B&W) Easy day/night function Alarm zoom function (TK-C215V12U) Triple axis rotation system for wide lens adjustment: horizontal: 350° vertical: ±80° rotation: ±175° Easy focus adjustment Monitor video output (RCA) Automatic gain control on/off (max.26 dB) Auto tracking white balance (ATW) and manual modes 2,300K to 10,000K Backlight compensation on/off Sync systems INT/Line lock AC 24V/DC 12V power supply http://pro.jvc.com/prof/attributes/features.jsp?model_id=MDL101613

Not sure if any work with the Palm OS on the Treo 650. The 700 is a different story as that is Windows. Anywho, this company manufactures video to cell phone devices. It's an add on to a DVR, meaning add one at any site with a DVR and you have remote access to cell phone. http://www.cenuco.com/

they do have an sdk available.

Picture is excellent and price is suprisingly very good for mega-pixel cameras. SW is very basic. Features incl: - PoE cameras - motion detection - better than HDTV quality images - fast frame rate (up to 30ips in some cases - Basic sw (record, playback, cam. adjustments, etc.) - Digital Zoom (live / playback) - easy to install using auot-find/install sw tool I think once they start interfacing with other sw programs, they'll do better because their sw is very basic. And, last but no least, not to state the obvious - Bandwidth, storage... can u say a lot (65GB for 1 day when recording at 5ips - 3mp camera)!!!!!!! However, I still can't get over the image and how fast the frame rate is. Also, I see on their website (www.arecontvision.com) that they'll be at the ISC West show.