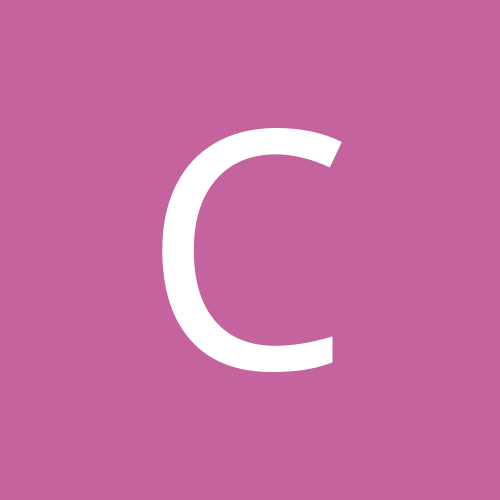 Content Count

435

Joined

Last visited
Everything posted by cachecreekcctv
You will probably need an adapter to go from BNC to RCA at the monitoring (TV) end. Most of the Video Amplifiers will use BNC. I just used the "Pelco" name to mention one model that I use. I find them used and still working. Don't spend a lot of money, look on Ebay, etc. to find them. I can get the Pelcos and the Vicons pretty inexpensive on Ebay , once in awhile. I have used other brands, though. Some models have adjustable outputs. I always use RG59 , Copper Braid, also.

Just need video amplifier. Have one on my own home. Take output (TV out) from DVR, into Video Amplifier. There are 5 Video outputs on my video amplifier. Run from amplifier to each TV, using the "AV1" or "AV2" inputs (yellow RCA jacks) on the remote TV's. I normally find either the Vicon or Pelco video amplifiers used. Still work great. While you are watching TV, use remote , and go to "AV1" to watch cameras. Most modern TV's have at least 2 or more AV inputs. The Yellow RCA jacks are the video inputs.

One thing to remember, especially when you are in a Residential Environment, is to start out small. Just my personal opinion. Many homeowners believe that they can capture all sorts of crime(s) on video, but are usually "humbled" when they see the actual video. I turn down lots of installs , where a homeowner wants to get "facial recognition" from 100 feet away. I actually have a "demo camera" I take sometimes with me, to show what you are missing, when you try to capture a human head at 100 feet away ( get someones face to make up 40-50% of image). My suggestion, at first, is to try a simple 4-channel DVR, simple cameras. Keep at a certain budget. Then progress uphill from there, if need be. Watching a vehicle in a driveway is pretty basic. Once these local punks ( and most are local) find out you have cameras, they will stay away from your place, for the most part. An MPEG4 DVR is pretty basic to the industry, a good place to start.

If you are similiar to 99% of residential customers, who are most of my installs, you really need to look at the IR Bullet, BC-102-24B from USAGINC. I have been using a similiar model (less IR led's) for years, and found this model from them to replace it ( better price and more IR led's) Great deal on them from USAGINC.com. Ask for Juan. Believe they are located in Florida. I have these on my own home. Simply cannot beat this camera for the price. These are now my " go to" camera for residential applications. Very small and easy to mount.

I normally use either an APC or Tripplite. UPS with automatic voltage regulation is definitely the best. Keeps the outgoing voltage at a sustained level. Can get them from Tigerdirect.com or your local Circuit City, etc.

I use many ABB Recycle Timers to do that sort of thing. 2 models of ABB (SSAC) Recycle Timers I like very much are, #1 TDR4A22 and TDR4A33. I build many projects (most non-cctv related, though) using these Recycle Timers. You basically set the "off time" and the "on time" using simple DIP switches. Very reliable and American made relays. I am sure there are others out there , Potter Brumfield, Allen Bradley, etc.

Agree with above statements. Remember one thing, your output voltage is directly related to your input voltage on any transformer. All transformers have a specific amount of of Primary and Secondary windings. If you input 110vac you might get 24.5vac on the output. On the other hand, if you input 117vac, you will get a slightly higher voltage on the output. Just the way they work. I seriously doubt that your 24vac cameras were damaged by 27vac. Again, when you are measuring voltage, is it "free", or under a "load"?

One of my more inexpensive (under $50) model Fluke V/O meters, has an "auto sensing" range on the voltage side. Accurate for low (12 to 120) voltages. Don't use it that often, as most of what I work on is 480 3-phase. I am sure you could find an inexpensive meter at a local Electronics house. The meter would have paid for itself in this case.

OK, here is my 2 cents. My favorite camera is US-BC-102-24B from USAGINC.com . I do mostly residential/small commercial installs. Have these on my home right now. This is an "updated" version of a camera I have been using for years, and used to purchase from another supplier. My contact there is named Juan. Very helpful. Best price I have yet to see on this type of Bullet Cam. Just ordered another dozen of them. Customers love them. And no, I do not sell anything. These guys have a ton of different cameras also. In Florida I believe. I normally install the Small Bullets or the Mini-Domes. USAGINC.com is my new supplier !!

Forgot to mention that if go to Youtube , and search for "Plextor Personal video Recorder Convertx" , you can find information on this Encoder. A big help to me anyway. Especially when there is no source of CD/DVD backup, or when I am trying to capture video from an ancient VHS recorder.

This is the one big reason I carry my Plextor Hardware Encoder. I can take the video output from just about anything, VCR,DVR, camcorder, etc.and input it into this encoder, and encode a video into any of several different formats. A quicker process, especially when it comes to customers who have antiquated time-lapse VCR systems. Just use my laptop/PC then to write this AVI file ( or MPEG1, Mpeg2) to either a CDR or DVD disk. Once I encode this digital video file, can then even upload to Youtube if need be.

Not sure of the Avtech models, but on my Avermedia with USB backup, I have used 4 different USB drives with no problems. The display screen should display the first and the last times/dates you can access, correct? I also have always downloaded several minutes of video, never downloaded "events", though.

Sort of like the messages that contain " I just found great new software", with the Engrish spelled wrong.

Good Luck ! Remember to use that volt/ohm meter. One of your best "friends" available.

Power supplies do not "push" out amperage. Your devices (cameras, DVR's, etc) "draw " amperage. Again, amperage is based on resistance. I always try to use the largest ( in terms of VA) power supplies. VA= Volt Amperes. Motors, lights,coils, etc. etc, use different amperage (current) based on this resistance. Don't purchase cheap meters. Buy one decent volt/ohm meter that will last you a lifetime.

As an installer, you really need to get familiar with the volt/ohm meter. Probably the most used troublsehooting device. Voltage and resistance/continuity make a big difference in any installation.

I normally use the same 2.1mm connector to power up either 24vac or 12vdc cameras. On the box-type cameras, I put the pigtail end on the camera. I ALWAYS hang my Fluke Voltohmeter right next to the camera , and check incoming voltage before putting camera to the test. On 12vdc cameras, the center of the plug is always "positive" DC. My Fluke is a model 322, which has a "clamp around" feature, for when I am checking amp draw. The clamping feature works on just about anything to hold it while I read the display.

Use mostly IDE drives. Have you looked at Tigerdirect.com or Newegg? Can find any size of IDE drive on their sites. $90-$100 is pretty good for a 500G drive , delivered.

Neither Primary nor Secondary windings of transformer have any connection to "ground", and are not "grounded" or "grounding". The input voltage also dictates the output voltage. If you have 125VAC input on the primary, you might get 28-30VAC on the secondary. But if you input 112-117vac, you will get a different output. The transformer is just a fixed set of insulated windings. If any of those windings are going to ground, then you are bound to generate a lot of heat, and will eventually short out the transformer. Take your ohmeter and check resistance of the primary and secondary windings, and keep note of that number.

cachecreekcctv replied to scorpion's topic in Test Bench

I thought this guy was pretty ingenious. In fact, the local Fire Captain who lived in the same housing tract as us, had this Electrical Engineer design the system for the Fire Captains' house also. Everyone had pools, but not too many smart ways to get the water from the 50,000 gallon pool to your roof when embers from a local fire are on it. Do you know anyone who can pump their pool water to put out a fire? The year was 1987, and this Engineer was, and still is, the only person I know of, who has done this.

cachecreekcctv replied to scorpion's topic in Test Bench

Years ago, one of the Engineers I worked with, designed a system on his newly built home, in which he installed sprinklers on his roof. These sprinklers would operate from his new large swimming pool. There was a manual valve inline, which would divert the pool water, from the suction side of the pump, to the sprinklers , when needed. I saw him test the system, and it worked pretty good. One of the smarter Electrical Engineers I have ever worked with.

That "Type X" drywall board is also used in many Gun Safes, to meet the 2-hour fire rating, amongst other uses. My own home has 2 layers between the garage and a spare bedroom.

You got me on that one. Tried this on my own laptop (Windows XP), and I guess I don't have a clue here. I will have to ask my 23 yo son if he can do this, as his new laptop is running Vista. My sons' laptop cannot access my Avermedia server at my home also. My sons' laptop cannot download the ActiveX file also. Need to figure this one out, as I think it is due to the difference between the 32 bit and the 64 bit OS's. I am an Industrial Electrician by trade, so the IT stuff I usually have to ask friends about.

Is the PC on which you are trying to access the Aver webserver running Vista? I have been running into problems myself, with customers running Windows Vista and trying to access the Avermedias I have installed. I can take my laptop to a customers' location ( I am running Windows XP Pro) and have no problem downloading the ActiveX file, but customers are having issues with their 64 bit systems. Some, not all customers.