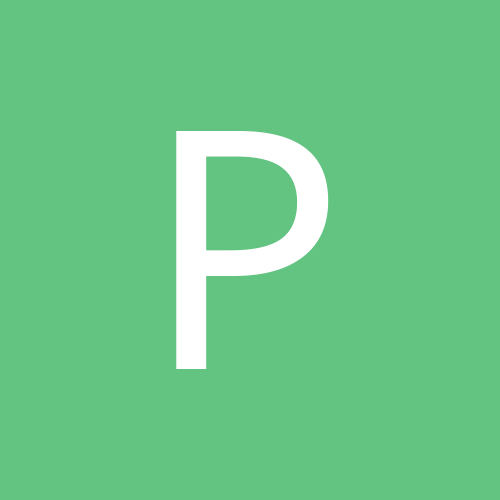 Content Count

121

Joined

Last visited

Days Won

2
Everything posted by Peter_
All that's left is the Axis 25735 Pendant Dome. This dome is made by videolarm and I was told by them that it can be used outdoors - i.e. is weatherproof - but does not have any heater/electronics in it.

Well if someone is going to do it remotely, it's going to be almost as easy to set up an remote port as to set up your dvr for remote viewing on your phone. What model/brand of phone/dvr/router do you have? PM me if you need help, I don't want any $ though.

I could see this working well as an iphone app, I mean it's super easy to do in-app purchases through the iphone and $.99 for an hour might attract some buyers.

Injector sold! Other two still available!

Since this is my thread, and was meant to HELP newcomers let's quit the arguing in this thread and reserve the space for questions or additions. Thanks!

I have both Axis and Mobotix. Personally I really love the P33 series of cameras from axis. They work excellent in low light - even better then Mobotix in my application. I just replaced a day/night mobotix D12 with a P3364-ve and have had great results. If you want to use the Axis camera companion software for viewing recordings make sure the camera you buy is compatible. On the other hand I have a mobotix M12 day/night for a high traffic area and it has been going strong for many years now - always catching all the events I needed. Both axis and mobotix have great support too. I recently bought an axis camera from a 3rd party (off ebay) which arrived not working. It was still under warranty and they replaced it completely free of charge. I just had to pay for postage to their US repair partner. Axis cameras are super easy to setup and install. Mobotix cameras can be very tricky, but they have nearly endless customization to them (temperature, motion sensors, email, dual sensor modes, etc).

Hopefully someone can confirm this for me: is the only difference between the Axis indoor (25735) and outdoor (25733) pendant domes the addition of the electrical heater and fan? The spec sheet appears to have them both listed as IP66 rated. The product page is here: http://www.axis.com/products/cam_housing/pendant_dome/index.htm

Just an update from videolarm, they told me that "Internally there are some differences but the housing is the same & can still be used outdoors."

There is indeed! An iOS and an Android section - I'm not sure if there are many windows phone users here...

eBay has a bunch of generic ones for foscam ptz's which this looks roughly the same size as. Otherwise companies like videolarm, pelco, and axis all make enclosures - at a high price though, typically several hundred each.

Nice - added illuminators and accessories. What were you thinking for enclosures?

All suggestions taken and updated!

It says, "For DVRs, add a separate camera for each channel. Put the channel number in the "Ch.#" field." So it sounds like it can view multiple cameras on a dvr. I don't have a dvr to test this however. The app is pretty complex though - I'm sure it can somehow.

Nice, I added this suggestion to the list!

Almost all the popular apps are available for iOS (iPhone/iPad/etc) and Android devices. Personally I like the iPhone apps Netcamviewer and QcamPro. Android has IP Cam Viewer which works well too. If you use blueiris software they have android and ios apps available. Most of the other viewing apps don't access past recordings - with the exception of mobotix apps and the Synology DS Cam software. So no, I wouldn't base your smartphone decision off a viewing app necessarily. Also, there are apps that allow you to access your computer desktop remotely and you could view recordings that way. Just a thought.

Have a link to the thread? I'm curious.

I thought that's what it was too, but I think it was a seedpod/leaf that fell off the tree as he ran by.

1/30 at a minimum. What about aiming the cameras a touch more toward the sidewalk? Are they already prefocused?

Man, that's rough! Who does stuff like that?! Is this Arizona? If so, I should probably be concerned! I tried sharpening/brightening them in photoshop, but I couldn't get any noticeably better images. These are pretty good, I mean you could get a good description of the guy. Curious, what shutter speed are you set at? For some of the best shots he was right at the edge, probably some lens distortion there as well that didn't help.

Not my listing, but perhaps a decent price (375.00 + free shipping / OBO) for those who are interested in trying the Avigilon cameras: http://bit.ly/10iqLfr

True, which is why some cameras have the ability to record right to a networked hard drive without any trouble. The problem becomes more with the amount of bandwidth available on the network then.

True, I've had good luck with eBay over the years though which is why I posted it. Plus, it's difficult to find Avigilon items online.

I have for sale one Axis T8123 power injector in very good condition, used only for a demo to power up a camera. Comes with the injector and the power cable. The photo below is a stock photo of the injector. Price is $70.00 or best offer, including shipping to anywhere in the USA. -- Axis T8123 High 1-port Power over Ethernet Injector. Axis Network Cameras: PTZ; PTZ Dome. Input Ports: 1 x RJ-45 10/100/1000Base-T; Output Ports: 1 x RJ-45 10/100/1000Base-T. Input Voltage: 100 V AC to 240 V AC; Output Voltage: 55 V DC; Output Power: 30 W. Certifications & Standards: IEEE 802.3at compliance; IEEE 802.3af compliance; CE; FCC Part 15, Class B with FTP cabling; EN 55022 Class B (Emissions); EN 55024 (Immunity); VCCI; Safety: UL/cUL per EN 60950-1, GS Mark per EN 60950-1.