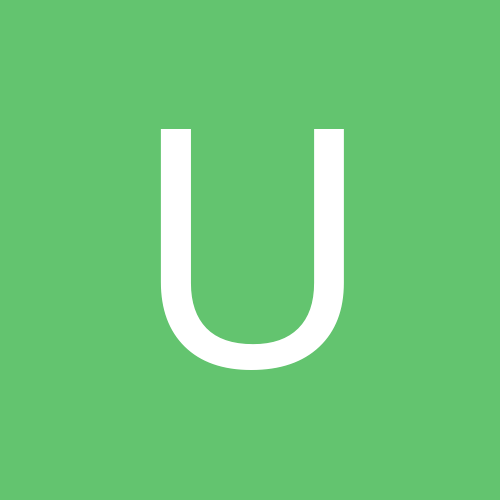 Content Count

93

Joined

Last visited
Everything posted by ultimatesecurity
that really sucks, they had some very innovative stuff. I used them when I used to work for a hotel marketing department. I had two companies call me up recently about the commandview dome, now I have to rethink. I thought there commandview dome camera was pretty cool...sorry to hear them go. P

ultimatesecurity replied to rory's topic in Test Bench

wow, sorry to hear about that. Why don't you come to the U.S. leaving behind the nice weather and all won't be a big loss. Hey, do you think it's easier to own and start up a security business in the bahamas than in the U.S.?

, damn...so what is such a big deal if you use VoIP...of course the monopoly.

I've seen a lot of VoIP services out there, however I have never heard of that company before. So what's the penalty if you are caught using VoIP services?

I am with Liberty Surveillance here. Are you going to be recording the video onto a time lapse VCR or DVR so you can only record motion triggered video? If not there is no reason to have the camera turn on and off. Unless you want the video monitor to turn on and show video when the lights turn on outside?

Just the other day I was reading this article about Busch stadium and how it now contains IP video as the main source for security. Good source of Information. You can get a copy of the issue from securitysales.com Date: April 2006 Vol 28, No. 4.

ok, I was browsing what radio shack was selling now with security systems so I can laugh and found this device that may suite your needs. These are just basic consumer self install products that my work for you. It has a built-in camera with motion sensor and a buzzer when someone is at your door. You can hook this right up to your TV. However you will need the seperate switch box for two way and motion function. Here is one: http://www.radioshack.com/product/index.jsp?productId=2199257&cp=&origkw=security+camera&kw=security+camera&parentPage=search And a slightly better one: http://www.radioshack.com/product/index.jsp?productId=2104430&cp=&pg=2&origkw=security+camera&kw=security+camera&parentPage=search Have fun!

That's pretty darn funny . Gee from the looks of it someone can just reach up and take the camera or just break it. It looks like it was suppose to point down as normal but someone moved the bracket?

This is an example on how I did one at my parents house several years ago. Of course it was very clean looking.

Honestly, the quality of the swann is ok and the cameras I have suggested are good not the best. However even if you have the best security camera on the market your DVR would be the ultimatum on video quality. Not all DVR's are the same. I was suggesting the wide angle since you had mentioned that you wanted to see both the car and pedestrian walk through. I had noticed that your swann just gets the pedestrian part while the main focus is the driveway. The lens is not interchangable on the wide angle unit. However the cameras I am suggesting are all in one units, meaning you don't need a camera, housing, braket, etc. for ease of use. Of course I would always suggest using a C/CS-mount camera with the proper lense and housing. Or a dome camera mounted on the wall. If the wide angle is not for you, than I would recommend a ZOOM IR Cam model: PC-505IR. Good resolution with a SONY 1/3 HAD Chipset. Its a little pricy and you still need to buy a power supply and cable which is about 25 bucks.

Hi Shawn, I have some affordable suggestions for you on some products that can help you in your price range. The first product is a Hi Resolution CCD Camera with a wide 170 degree field-of-view lens from supercircuits model number PC-221-HR priced at 144.99 with this camera you will be able to achieve a full view of your car gate and pedestrian gate as well as other areas. If you need better lighting at night you can get a infrared light source like the IR23 If you can afford a little more, I would then recommend a vandal proof dome camera model number CD34IR-HR as a dome camera you can mount on the overhang of your apartment complex. It feature a variable zoom, so you adjust the field of view as needed and it has built in infrared light source. It also is vandal proof since your ceiling height is only 10ft from the ground. P.S. I don't recommend mounting the dome camera facing the sky, you can overheat the inside components during daytime with the scorching sunlight and it can also produce internal condensation. Also these are only suggestions from your request and price range. I am sure other members would have there own opinions on these products.

Hello, Looking forward to learn some new tricks and meet some great people. Take care.