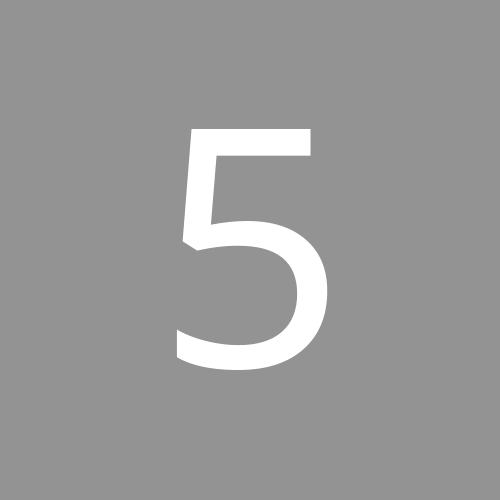 Content Count

534

Joined

Last visited

Days Won

4
Everything posted by 51cent
Dave costco has good deals on swann ip systems, which are usually rebranded Hikvisions. The lorex kits are Dahua, another good ip camera kit. Costco has an excellent return feature.

Davey, I'm glad you got your first camera problem resolved. Good luck with your new camera. Many people buy Hikvision gray market cameras, not realizing it. The ads usually assure someone that these cameras are genuine, then they find out otherwise. It's nice that you got help, instead of someone saying you got what you deserve. Forums are to help someone, not to chastise.

SunnyKim, I don't understand this statement. These two companies are buying counterfeits of their own cameras?

securame, there is a "report this post" button on every post. And I'm sure there is someone, somewhere, that will be offended by your post. Heck, you can't even say Merry Christmas anymore...

For starters it won't go 360* My $1,000 Panasonic wvsc385 won't do a true 360 either, and is considered ptz camera. The Huisun is fun to play with for under $200 shipped, but as boogerman posted, the reliability isn't proven.

Make sure you don't have gray market cameras before you upgrade the firmware. Cameras bought at ebay or aliexpress are probably gray market/Chinese cameras and will brick with new firmware.

google the term : hikvision custom firmware downgrader and go to the first 2 links.

Did you look here? http://portforward.com/english/routers/port_forwarding/SmartRG/SR350N---Clear-Access/Zmodo_ZMD-DC-SBN6.htm

Boogerman, instead of calling cheaper cameras junk,in this politically correct world, you could refer to them as quality challenged.

You still have Bering and Alaskan Routes for Asian--- American Native. The problem there is getting through Russia/Siberia. I don't believe there will ever be peace in the Middle East, at least for a long time. What is needed is for the rest of the world to set up safe zones in the war torn countries the refugees are coming from. This will need to include the Euro countries.

This will steer you in the right direction. viewtopic.php?f=19&t=44089&start=15

As a US citizen, thank goodness for the Atlantic and Pacific oceans. " title="Applause" />

As an alternative, could you use a pool cover?

Analog is 20th century, ip is 21st century. The latest ip systems will be much better visually than analog. More here, http://www.cableorganizer.com/articles/ip-cameras-vs-analog-cameras.html You will be better off a couple of fixed cameras instead of a ptz to cover an area. The fixed cameras will always be watching the area, while a ptz may be aimed the wrong way when you need it.

I put an interior ptz camera into an airtight dome to use outside and it fogged up. A few silica gel packs solved that problem. I live in a hot high humidity area.

LOL, boogerman may have flunked out of charm school, but he is right and so is tomcc. You will probably have problems with that system. But please do report back and tell us how it went.

cosco has a great return policy. This is a rebranded Dahua system. http://www.costco.com/Lorex-8-Channel-HD-NVR-Security-System-with-2TB-HDD-and-4-1080p-Cameras.product.100153164.html

There be a thread with a lot of debate about ir light and babies eyes. viewtopic.php?f=5&t=29503

Costco has some very good systems for sale. Scroll down to post by boogerman. viewtopic.php?f=1&t=46982

There is a software named Ispyconnect that has an auto tracking feature. It used to be free for the first camera and may be worth a look for your older cameras.

Good post in this thread from boogerman about the costco cameras. Costco has a very good return policy. viewtopic.php?f=1&t=46982&hilit=costco

Here is the website with software etc. http://www.escam.cn/en/Software-Download.html Make sure you have the correct model number. Here is the reset tool for QD300. http://www.escam.cn/en/download/download-35-211.html

It doesn't have any thing to do with common sense, it has to do with political correctness. Here is a good quote, NOT from Harry Truman. Political Correctness is a doctrine, recently fostered by a delusional, illogical minority and promoted by a sick mainstream media, which holds forth the proposition that it is entirely possible to pick up a piece of **** by the clean end!

Be sure and check the operating temperature of the nvr, attics can get very hot.

Instead of wireless, you might be able to use powerline adapters, which are more reliable than wireless.