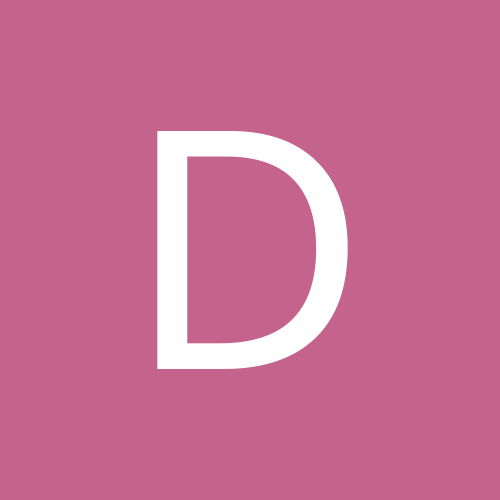 Content Count

45

Joined

Last visited
Everything posted by Dontheo
I love NUUO but Swann and Costco? A couple of things to do first. Go to any site, NUUO is fine, and do some calculations. First, what are you trying to see and what do you want to record at what resolution. 1080p is a great marketing tool but then you hit reality. At 1080p and 30 FPS, your 4 k is already used up with a NVR. How much recording time are you looking for? Finally, do you want to view it off site? That will mean bandwidth and a lot of it. You will also want cameras with multiple streams. Each camera needs to be planned out individually. For example, you may just want to monitor on one, have human recognition on another and facial recognition on a third. When I have to get the price down and dirty, and we all have to at times, I have found Vivotek and NUUO can not be beat. You can also save bucks by recording at the edge or with an SD card in the camera. You can get about 3-4 hours on a large SD card and then transmitt it to the NVR only when the camera is triggered. You see, in real life, even if the Swanns are set up to record only on activation like an input or motion, they still are transmitting data to the NVR continuously. This is how you get your prerecord and post record times. Sorry for rambling, Costco and Swann just don't sit well with me.

If I remember right this is an older unit? You could try resetting the entire system to factory default and then reformatting the drive but DVRS are very inexpensive these days. I think you drive is shot too and for the cost of a new one you can buy a new DVR. It's the only piece of the system with moving parts. Try to find a three year warranty on one and one that offers a free DDNS. Manufacturers have started teasing you by giving a free period of their free DDNS and then start charging.

I agree, it all comes down to budget and bandwidth. A DVR might be you best best for price and ease of installation. Look for a decent one that will transmit video to you at various codecs. This will optimize the speed of the signal to you but still let you record locally at a higher definition. IP cameras are great, but most residential services don't have the bandwidth for transmission. The option I use at my vacation home is a SaaS system. Software as a Service. The cameras record and send the data to. A hosting service. I can view them at anytime from anywhere in the world 24/7. If an alarm is detected, either by pixellation change of the camera and/ or an input, a video clip is taken of the activity and sent via text message to my cell phone. The hard data is stored off site in NY and Texas.

Yes, it is possible. However, it sounds like it might just be easier to add another camera. What are you doing for video capture?

It is a digital system being run on a PC. You can gather that from the software he mentions. If the live in manager, or whatever, was flipping through channels it as an analog modulator and an old TV. I think that is why the guy wants to put in a monitor. We can debate this all day but until one knows what product is involved it is just guessing. I kind of have a picture of the facility from various ones I have performed charity work in, but that is guessing too. It might not even be in the States. The Don PS: Your theory does not work. lol

Dave: That is probably more accurate of a staement. I think the problem is the drugs. I work with at risk youths and I always ask them what they were thinking. It's always they were not or did not care. When you get into the more sophiosticated criminal they may go next door, but those days are mostly over. In the early days when I was in sales, I could always dazzle people by telling them that they go right to the top left hand side of the mans dresser drawer. Today, I don't even have a dresser but the bedroom is still key. Today I deal in advanced threat detction and the control of extraordinary violence. If they are coming, there is only one thing to do. Detect, delay and take action. We install a lot of thermal cameras with analytics for this purpose.

Bullwinkle: It is a proven fact the video systems do not deter crime. In your case it may have, but it general it does not. What is interesting is that no one knows why. The industry will not admit it but the facts and supporting data are there Facial recognition is a whole different story. Megapixels don't always mean you will have recognition. Ther are just so many other factors to consider. Go to JVSG design software and you will be very surprised.

Yes, one could put an RCA fitting on the BNC out cable and go right to nother input. But you are assuming there is another inputon the TV. How can one make an assmption without knowing the makes of the unit supplying the output and the unit accepting it? As far as modulation, not knowing where the product is located brings up another issue. I am assuming the disconected the modulators because they were analog and they went digital as was decribed so they needed to be disconneted. How exactly would you modulate a signal into a comcast or AT&T channel lineup Finally, being low end housing it is very possible, and likely, the TV is analog, has a converter attached and there is no other inputs on it. Only once one knows what is the source and TV can one make a suggestion on the best way to connect it.

Me too. I mainly subscribe to sites for hobbies I have. Giving is just as important. Here goes: Swann is low end and Samsung has some good products but this is not one of them. It is a fixed focal length camera and is recorded in the lowest quality. Although it can detect out to 82 feet with the IR, that is just detection. You will not know what our who it is and do to the recording quality you won't be able to enhance the picture to tell. Send me an email and I will try to help you out. I install cmeas professionally and think I got on the wrong forum site. I don't think I have long after slamming Swann. lol

I am rather new to this forum but I can see a common misconception already. One can not just go out and buy a camera system, off the shelf, and expect it to perform the way it is advertised. If you are serious about installing a camera system, the first thing you have to ask your self is why. What is the intemtion of the system or what do you expect it to do for you. Forget about a deterence factor. Ok, I just pissed of everyone including the manufacturers. But this is a true hard fact. The industry does not know why either. Where I live in Texas, every convenience store is required to have some type of sureillance system. Statistically, the numbers on crime are still on the rise. It's a phenomenom that is not talked about. It is also the same with businesses and residences. So that leaves identification, notification and analytics. If you just want to be notified that some particular movement is taking place in a particular area then these systems may work for you. However, if you want identification, you need to know hat all these acronyms and terms mean. For example, a "day/night camera" vs. "a true day/night camera" and so on and so on. Your fild of view, or what the camera sees will also have various distances creating zones of what thwy can accomplish. For example, facial recognition will only work up to a crtain difference, then you can determine maybe a person up to a certain point, and then maybe just movement. There are many variables. Finally, look for a five year warranty on the camera and a three year on the DVR from the manufacturer that you know. Anything less, and those little LEDS that are providing light at night will burn out faster than a Christmas tree.

Yes, it makes sense. I assume you have some type of recording device for the new cameras? What is the make and what type of outputs does it have? I cant see where you are from but in the US we switched from analog to digital TV's. You no longer have the unused channels that one could modulate signals to. Also, what type of TV does your tenant have? The easiest thing to do would be to go from your recorder to a different input on his TV.

It's more then what the market will bare that determines our price, it is what your customer expectations are from the system. If it is a "basic" system with no frills, then 1500 per camera is about right for an analog system that we would install. However, all our DVRs and NVRs have a 3-5 year manufacturer warranty and the cameras a five year. It's so hard to compare because we go the high end route of quad shielded or ct6 cable, regulated power supplies, cameras with the right feature for the spplications and UPS back up amd surge. I have not heard of Dahua but something tells me I don't want to. At present, the cameras we are looking at are coming with better proccesors for recording at "the edge" with larger memory cards so data does not have to be constantly transmitted across the network.

Brickhouse is exactly who I use and was talking about. It comes down to a question of security. I pay 22 a month for my GPS tracking service. It is real time and uses google maps. To be fair though, I also use it in investigations, so it pays for it self. The one cool thing about he brick house subscription is you can start and stop it. The important thing to remember about security devices is how important is it that they work when called upon. What is the threat level vs. the cost. So everyone is correct in a way, it's just we don't know if 30 bucks a month is a big deal to you or if you have a 200k car parked out there.

300 per camera is still cheap. I would interview licensed installation companies and compare bids with particular attention to service an warranty of the product through the manufacturer. Because this is a school you may have various legal considerations being able to prove that you did everything right to the best of your ability to set the system up correctly. Motion sensing should also just be used for a camera trigger to activate recording when used outdoors. You may want to get into higher end analytics. Probably not what you wanted to hear but you probably have different responsibilities with a school then you would with business or your own home.

Jason: You might have some 4th ammendment right here to worry about depending on your company policies, etc. If they were visible to the operators could it accomplish the same thing?

Your best bet is to set up the camera and use a DVR to record the viceo. Becuase your distance from your car is a problem we typically also install a GPS device in tandem. The GPS device can be set up to text or email you a mesage if the vehicle moves or if it moves outside of a particular area that you set up. You can also call up a map and track the movement. It also orks on Ipads and smart phones which makes it very easy to pck up and oinpoint the location of the vehicle within a few meters

Jay: The market is flooded with vendors right now. I buy from many of them and also buy direct from China. I think it really comes down to what your application is and if you will be requiring any support. It does not sound like you are a dealer so I would say something like ApexCCTV. They have a lot of you tube videos and excellent support. The Geovision line of DVRs is very good. I don't use it only because there is not a lot of mark up in it for me, but it is very easy to set up, they have their own DDNS service and you won't need any special software. If you do want to buy some, they sell that too and it will give you a little more in the way of analytics. Also check the warranty. Five years on the camera and three on the DVR and it's hard to go wrong. It doesn't matter where on the network it is. I do like to go straight to the modem first but this is always not possible.

I attended the electronics show in Shanghai and now held in Hong Kong. The most amazing show I have ever been to.

I specialize in advance threat detection systems and camera analytics.