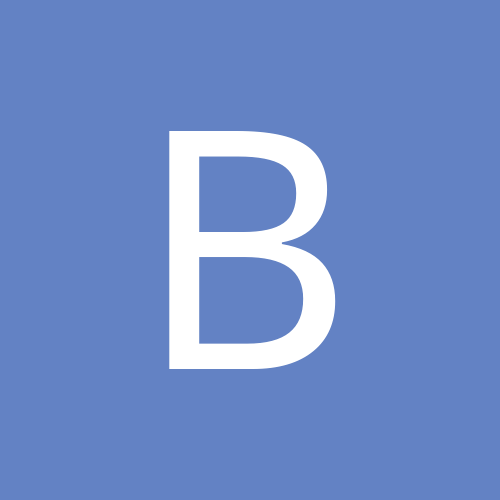 Content Count

20

Joined

Last visited
Everything posted by Boogieman
Keep in mind that most dahua cameras will only do 15 or 20fps in 3mp mode. They will only do 30 at 2mp..read the specs...

Dont have the system but its most likely the way it works....there is nothing you could do. You will learn very fast that wireless and security cameras dont go together...

What NVR are you using. If you have hikvision cameras you should be using hikvision NVR. Often times you cannot use other NVR's for motion detection.

Then use VPN...or dont port forward the camera, or dont be so paranoid

looks ok. The 2132 are outdoor cams as well not just indoor...keep in mind that they cannot be wall mounted without a braket....

There is no issue with putting a poe switch in the garage..i do it all the time without any problems. I certainly would not buy a 200 box to protect a 50 dollar switch for the 4 cams op wants to install....

If you want tons of options then BI is a great choice, you dont need a powerful system for only 2 cameras...Get a business class haswell i3 for about 200-250 refurbished and you are good to go for years. Dedicated NVR's are ok and reliable but dont have the options the BI does. You said you liked it so go for it.

While an i7 is nice, 4-6 cameras can run easy on an i5 (third or fourth generation). Using the direct to disk recording option I have 3 2mp cameras and one 1mp camera, all at 15fps and using roughly 25% even with 2 cams recording it stays at about 30... this is with a i5-3450s

The 2732 is pretty good at not having a reflection issue. First, make sure the dome is clean, both inside and out. I have seen posts with this exact problem and cleaning the dome from fingerprint smudges cleared it right up. Another thing to look out for is if there is a white overhang or soffit above the camera the ir could be reflecting off it, adjust the angle of the lens to compensate or move the camera. Post a photo of how its mounted so we can see better.

The first images looked like they are heavily zoomed in so yes, you will get noise. If you log into the camera directly (not via the NVR)there is a noise reduction setting, turn it up to 100 percent. If WDR is on turn it to less than 10. Shockwave has instructions on how to log into the camera directly even tough its connected to an NVR.

The 2532 is great, and has a built in mic which you can use to monitor audio (you need to order the "s" model with sound). Also has an sd card slot. its wall mountable...The 2.8mm version produces a good image and covers a wide angle. 2132 cannot be wall mounted without a mount, no audio option, no sd.

This post is hilarious, you dont need a spy camera to monitor your pet, you can use any ip camera your pet wont know its a camera.... If you want a spy cam regardless, hikvision makes a more reasonably priced one. http://www.hikvision.com/en/us/products.asp?cid=270481

understand that you will not be able to use the cheaper synology boxes, as they usually have a 5 camera limit....their way more expensive units allow more...there is a limit to fps it can do depending on the megapixel settings...for example the DS713+ that can handle 25 cameras can only do a total of 150fps at 3mp....that means even if you only run 20 cameras at 3mp your max frame rate will be about 7.5 per camera...they have other more expensive solutions that allow more... by the end of the day you are dropping at least 1500 up to 3000 between the licenses and the nas units... https://www.synology.com/en-us/products/compare_products/DS3612xs/DS713+/DS414/DS214+/DS114

Its all a crapshoot....its 13 dollars and amazon give it a try..you have nothing to lose. 84 seems overpriced.

Cool, will probably show up on aliexpress soon.

Sorry numb-nuts but you have no idea what entrapment is and your comment makes zero sense.

That system is 720p...Entry level. You can get this if your are going for 720 http://www.samsclub.com/sams/qsee-8x8-720p-1tb-nvr-sys/prod12720263.ip?navAction= I would get at least 1080p, Depending on where you buy your cameras this can easily be done for 1300. Look at the dahua and hikvision 2mp and 3mp cameras. Most are about 100 per cameras direct from china and about 150 from US sellers. If you want plug and play with easy return if you dont like it check out these http://www.costco.com/Swann-8-Channel-HD-3MP-NVR-Security-System-with-2TB-HDD-and-4-1080p-Cameras.product.100070789.html http://www.costco.com/Lorex-8-Channel-Stratus-HD-NVR-Security-System-with-2TB-HDD-and-4-1080p-Cameras.product.100087431.html

The one you posed to does not look like a hikvision rebrand. It is also limited to 720p cameras so you will not be able to add a swann 1080p camera in the future. NVR's good or bad vs. what? PC NVR? A standalone NVR, is easier to setup and requires no maintenance and is generally very stable and reliable. A PC NVR has way more options with respect to cameras you can use, settings, and you have the option of chosing from various software makes and switching if you like one over the other.

is the camera varifocal? did you focus the camera?

I use coax tape http://www.amazon.com/protects-types-cable-moisture-corrosion/dp/B0002ZPINC/ref=sr_1_1?ie=UTF8&qid=1408405393&sr=8-1&keywords=coax+tape Also if its just dangling there and not behind siding or a soffit I would but the connections in a junction box. http://www.amazon.com/RAB-Lighting-VXCA-Weatherproof-Aluminum/dp/B00527IQ70/ref=sr_1_5?ie=UTF8&qid=1408405454&sr=8-5&keywords=round+junction+box

What specific model swann are you looking at? is it an ip system or analog? model number? What is your budget?? NVR has nothing to do with iOS so what you said makes no sense.

The top one looks like the ir lights are off. The bottom ones look like terrible ir bleed. Who installed this for you?

For that system you dont need anything to be left on besides the DVR and the Cameras. You must have accidentally cut power to either the DVR or the cameras.

IP for sure, way more options.