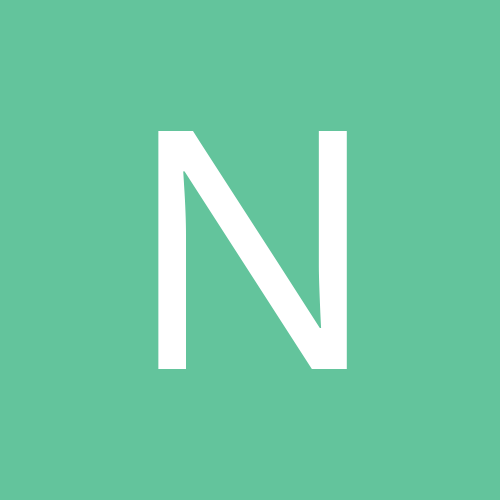 Content Count

71

Joined

Last visited
Everything posted by narinesa
I have an IP PTZ 2mp camera and cat6 cable - not using poe because the distance is 300 feet 1. How many IP PTZ camera can I get using one cat6 cable and what are the pins layout 2. How many IP PTZ cameras can I run on one cat6 cable using adapters (ip balun) I understand that: A video balun is only for analog video (or ip without ptz - no control) An IP balun is for both video and ptz control but uses only one pair of cat6 Removing old coax cable and running cat6. Didn't have much luck with power adapters and 2mp cameras - slow communication

Good suggestion. I will look into the switch as well.

Agree with your statement. A future plan. For now: I plan to use 2 cameras on the cat6 cable without any adapters or switch. 2 pairs for each camera. No PoE planned. Just create a special cable pins to relocate the second 2 pairs from PoE to camera.

Here is my understanding of IP cameras and cat5: IP needs 2 pairs of wire to communicate with the NVR The camera uses one pair to talk to the NVR wire #1 and #2 The NVR uses another pair to talk to the camera wire #3 and #6 This is called full duplex - to control the ptz on a network POE (power over Ethernet) uses 4-5 and 7-8 But I choose external (local) power due to blower, IR lamps and distance of 300 feet. I am thinking that if, I am correct, I use IP balun or Ethernet balun with full duplex communication, I can get 4 cameras on a single cat5 with network ptz control.

IP cameras do not use a separate RS485 that I am aware of. Yes the PTZ function operates via the network The network keyboard controller is connected to network via a cat5 plus power - no rs485 It works with just a cat5 cable connected or cat 5 plus external power. There may not be an IP balun but it is probable called an Ethernet balun that allows duplex communication - camera video and ptz control Yes, analog cameras uses only one pair of wire for video (but I don't have any analog). I think that I have to use (the cat5) one pair for video and one pair for ptz communication via the network

Have a wi-fi camera and a network NVR without Wi-Fi - Dahua NVR4232. Also have a Linksys EA4500 wireless modem How can I add a Wi-Fi option to my NVR to capture Wi-Fi signal. (I can see the camera on the NVR but wants to see it only on Wi-Fi). I will be installing the camera where there is only power but no cat5 cable.

I am using ip network camera with NVR Camera A is remote channel 1 and assigned to viewing on NVR channel 1 Camera B is remote channel 1 and is assigned to viewing on NVR channel 3 Viewing works fine because A is on channel 1 and B is on channel 3 When A and B were installed from different manufacturers, they are both assigned number 1 for each manufacturer automatically. Problem is that the NVR cannot control 2 cameras on the same physical remote channel number 1 (but no problem with viewing because the viewing is reassigned) I need help with changing one of the remote physical channel Looks like it has to be done on the actual camera but I have no idea or software how to change it

All equipment are digital network - not analog Everything has two cords each - 1. power, 2. cat5 - no other cables. Everything is connected only to the network. No camera is connected to the NVR. Digital IP network camera does not have any dip switch to set or manage -everything is done via software on the network The Dahua camera is SD65230HNI

I tried everything I can think of because posting. Could not find any option via the web browser I have even contacted Dahua for the NVR but as you know, Dahua does not provide technical

I currently have a XTS 8100s DVR and a PTZ camera working with a US-K802 speed dome controller. I just try to replace this camera with a Dahua SD-65230-HNI I am getting picture but not rs485 function I set the controller at Phelco-P, 9600, parity = none with id=001 Dahua PTZ shows id as 1-s Don't know if this is the correct setting for Dahua or why the rs485 is not working. I did reverse the rs485 cable without any success.

Update on digital IP controller. Just plug into the CAT5 network and it controls all the cameras. Don't know why it has a RS485 port but I not using it for anything.

I set the dwell time to 1 minute but during preset operation, the camera dwell only about 5 seconds or less. I did try 30 minutes but the same results. I am also using auto tracking feature. Don't know if this feature has an impact.

Please help me to understand the difference between these 2 lens 1/2 .7 1/2 .8 Thanks

What does the chip size means or what does it do as comparing both ?

Need some help. I cannot install web service on my computer. It wants admin prevelege. I click ok but it is not installing I am accessing same on the internet. I am able to so with a DVR but not with the digital NVR.

Got the latest NVR firmware from Dahua a few days ago but no solution. Dahua 4232 NVR and IP 2mp PTZ. Email works but no picture. Have no problem with a analog DVR system.

I have a dahua NVR and a Dahua IP PTZ digital camera - 2mp I have the email setup when a motion is detected. NVR sends email but never any picture. Yes, I have the attachment box checked. I suspect that the problem may be either the picture size of approx. 1,800 kb as compared to an analog of approx 60kb or it is not storing the picture on the harddrive.

I have a Dahua NVR 4232 with 32 channels. I need the new version of web service software to operate my auto tracking IVS feature.

I have a 32 channel NVR (without POE) Dahua NVR 4232. Working fine except for one small problem: Email notification and test are working BUT no picture. I am configured for gMail and have the attachment box checked. I am using a 2 MP PTZ camera Dahua SD65230-HNI I do have a DVR working properly - is XTS 16 channel. I did configured the router port forwarding with different ports for both. DVR NVR 37778 37779 TCP 37777 37780 UDP 81 82 HTTP Port ? 443 HTTRS 554 554 RTSP Any suggestions ? I am also looking for auto tracking software for the camera IP PTZ Dome IVS setup

Yes, that is the PTZ in your link. According to Dahua, rs485 are not unified with IP digital cameras - only with analog. A PTZ controller cannot control a digital IP camera. Digital or network PTZ controller are very expensive and only a few are available. The rs485 connection on the ip camera is for NVR and software control - also for digital network PTZ controller. At the moment, I got it to work with NVR and software but not with any analog equipment.

UPDATE Here is what I found out: Analog cctv and digital cctv do not mix. Digital PTZ controller cannot directly control any PTZ camera. Analog PTZ controller can directly control an analog PTZ camera. Digital PTZ are controlled via software or network digital PTZ controller.