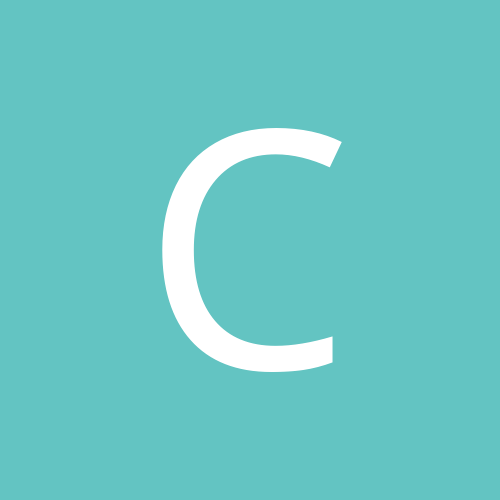 Content Count

122

Joined

Last visited
Everything posted by cctvron
Rory, I can clearly see your point. Thing is I did Access Control then CCTV. Here in the states we are starting to see end users awarding contracts to 1 dealer for all the low voltage. The end user is wanting to only write the 1 check. I have been seeing this more and more. Dealers here are now doing CCTV, ACCESS, Telephone, any thing low voltage. What I also see many companies do such as yours is bid on the entire low voltage job and sub-contract out. This would be a good way for you to get the job and not pick up a piece of equipment. The only thing you would need to be involved in on the job is the integration with your cctv. If you look at Keyscan's access control, they integrate with more DVR's than any other access system I know. There integration is very simple. You just need the IP address of the DVR and which cameras are associated with the alarm. Programming is very simple and if your not doing the access portion, you just need to tell the access control installer what the DVR's IP address is and let them do the work. Another thing with Access Control you have to pay attention to is Fire Code. Especially if you are using mag locks. But like I said before many people up here are bidding on all low voltage for the project

Take a look. Actually is about same price or cheaper than time lapse. http://www.atvideo.com/Products/FalconDV/fa1-c80.htm H.263 compression JVC still has great Time Lapses if its a must

Gents, Check out these pics of our Mobile Demonstration Unit. We have a ton of product lines in this MDU. You can find info on many of the products on our website www.4ademo.com Here are the Pics. We are a rep firm that actually did the complete installation of our product. Most of us are former Techs so we understand the installation side. ****SEE BELOW**********

Trango does the video alot of what videocomm does and more, plus it's is not as bulky. Check out this link http://www.trangosys.com/products/TrangoLINK.htm

Trust me Data we have already thought of it. We have the wireless capabilities for internet service and IP Cameras. Terry our MDU Rep just installed built the wireless camera setup today. He can do 5 miles line of sight with camera transmission. We are using Trango.

you think crimping bnc is a pain try tipping fiber f*#)$R#*

When the rep who drives it around has it at his house it is being monitored on his surveillance equipment. Otherwise we keep it at an overnight storage with guards and cctv surveillance in the city we are in. Yes they have them. We have already looked. Trust me I don't want to park this thing in the hotel parking lot in downtown Washington, D.C., Baltimore or Philthadelphia

This might work for what you want. Camera and DVR in one runs of batteries. It will give you your six hours but not much more. Picture quality is good. http://www.rainbowcctv.com/cameras/dvc128ps.html

No offense is intended to any one's family and friends in Tennessee. A solution to the insurgent issue courtesy of my friends down South. The latest ploy to defeat the Iraqi insurgents is to send in a team of Tennessee Special Forces: Billy Bob, Billy Joe, Billy Ray, Bubba, Boo Boo, Scooter, Bo Bo, Slick, Bucky and Cooter are being sent in with their 1968 Ford four wheel drive pickup trucks. They will be given only the following information about the enemy: 1. There is no limit. 2. The season opened last weekend. 3. They taste like chicken. 4. They don't like women, beer, pickup trucks, country music, barbecue, or Jesus. 5. They were responsible for Dale Earnhardt's death. It should be over in about a week.

Not to change the subject Data, but we use it to Demo equipment for dealers and distributors. We help dealers close big jobs buy showing the end user what they will be buying.

C7 the 3rd picture down is the picture from the back

We can have it up in running in 15 minutes. We have analog and IP cameras. The radio you see to the right we can use with walkie talkies up to 10 miles away. We also have antennas mounted on top of the MDU that will allow us to take an IP camera down the road power it up and transmitt video wireless back to the MDU. We also have quick mounts for cameras on the outside of the MDU. This thing really is a class act. We are going to be taking it around to different territories that my company represents. It will be great for Dealers to see and to help dealers close jobs. I will keep you all posted on the schedules of where it will be. Some of you may be in the areas where we demo. Rory, you could take a quick hop when it's in Miami. Installed we have the following Keyscan - Access Control Bioscrypt - Access Control Altronix Ditek Image Vault Tons of JVC IP and Analog Cameras Mag Lock on door JVC Hi-res monitor JVC 30" HD LCD Totevision and the list will continue to grow. We have several vehicle tracking devices in case it tries to drive itself. Thank you all for your comments they are greatly appreciated. The best part about this is that we had the opportunity to design the layout and install all the equipment ourselves. Goes to show that this Rep Firms still has the smarts to install the equipment.

is there anyway I can post pics or could I email them to someone in this wonderful world to post. Thanks in advance

I actually have installed this product and rep it. I typically sell just the vprox readers with my keyscan access control system. That way I have all the features of Keyscans access control system and the use of Biometrics with prox. Bioscrypt is a very good product and are always advancing what they do. They even have the fingerprint readers for your pc and laptops. Instead of typing user name and password we can just use there reader to sign on.

2 things Is the camera indoor or outdoor? PUT a Ditek I-BNC Surge Protector on the Coax. See if this helps with the surges.

I know this is a little late but ATV makes a 23"LCD with built in camera and mux. www.atvideo.com

I would go with what Rory said. The voltage regulator completely makes a difference on Hard drive life. Though we don't nearly have the problems in the U.S. as they do in other countries, voltage regulators do more than you think. If you've ever put your meter in an outlet and seen the voltage fluctuate even 3 or 4 volts it wears down the components over time. Using the voltage regulator will help out tremendously.

Altronix makes an access control power supply. You could use this with the Altronix digital timer. You can program schedules... Cheapest way to do it.

DOES ANYONE EVER PUT A PENIS IN THEIR MOUTH?

I know that Intellex DVR has the ability to accept IP cameras. The question I have is will JVC IP Cameras work with the Intellex DVR?

The only reason I wanted the JVC IP cameras to work on the Intellex DVR was because of a particular customer. The reason the customer is using Intellex is because it integrates with Softwarehouse Access control system. Go figure it's the same company (Tyco). I wanted to try to sell the customer my cameras at least. They buy 30 DVR's a month. Could you understand now????

this same thing was similar with me and an access control panel. Make sure that NO Ribbon cables are tucked behind any part of the board. What was happening on the access control board was this: I had ribbons that were tucked behind the main panel. These ribbons were connected to the Auxilary import board. When I plugged in the auxilary inputs the main panel would power down. Couldn't figure it out forever. The ribbon cables were shorting out from the solder points on the back of the board. When ever we plugged the ribbon cables in power would go back down. Thoroughly inspect your ribbon cables to make sure none are shorting anywhere. Inspect the cables very closely. These cuts or penetrations could be thinner than a hair.

Rory, You would need to go to my companies website www.4ademo.com go to products, cctv and click on ATV. From here you can click on Live Demo. Just fill out the quick form and you can get on to see the software.

Many DVR's compress in different ways. MJPEG, MPEG4, Wavelet, H.263 H.263 is your best compression for a DVR. This only compresses what changes in the image versus compressing the image. ATV uses this type of compression. Quick example. ATV FA4-120 is 4 channel 120g HD vs. Dedicated Micros Sprite 2 4 channel 160g. On the same settings in standard vhs quality, ATV compresses average image of 3K, where DM compresses at 14K. So you would need 720gig + on DM to match that of ATV 120 gig. Go to www.4ademo.com and click on products then cctv. You can see the comparison chart of compression for different dvr manufacturers. This chart is based on published information from the manufacturers. Take a look. There is also a hot link to the ATV website that has a calculator. The calculator keep in mind is for the ATV DVR. Find your other manufacturers calculator and compare.