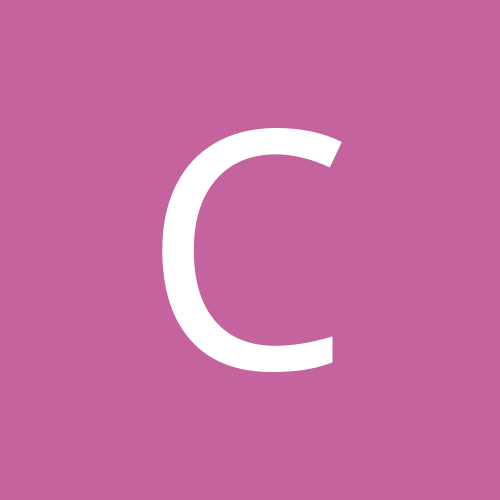 Content Count

435

Joined

Last visited
Everything posted by cachecreekcctv
Forgot to mention, there are 2 Conversion programs I like to use. One is Any Video Converter ( can convert AVI,MPEG files to WMV), and the 2nd is VirtualDub. Use both equally often. Go to Download.com and you can check them out for yourself. I normally use VirtualDub to compress small video to below 10MB so I can email them. You have to do a little "testing" with the program to see what end result you wish. I often encode my MPEG2 movies down to 700-800 MB and put them on my Flash Drive for business trips, etc. Have done the same with all my Audio (music). My 8G Flash drive holds around 3000 songs (in WMA) and about 5 Full Length movies (in XVID format).

Yes, maybe I forgot to mention , that my Hardware Encoder captures the video in real-time, so you do have to watch the video, of sorts. Just that it can capture in many different codecs. One hour is a very long video from a DVR. I normally don't even capture more than 30 minutes or so for someones' use. One of the "plus" to using this Encoder, is that I can stop the video from a DVR at a certain point in a video, and have the encoder still keep recording. In order for a better view of something/someone.

I haven't used any of my DVR's (Avermedia's, Jpeg2000's, etc.) ability to create a CD/DVD in awhile. Since I began using my Hardware Encoder. Hauppauge has a great new USB encoder also. I have 2 Plextor models. Never understood why someone would need to write to a DVDR disk. That is one heck of a lot of video. I can, and have many times, got around 30 to 45 minutes of good quality video in WMV9 codec, on a blank CDR. Of course, this CD can open with Windows Media Player, which about 95% of all PC's have ( that was a guess). MPEG2 is DVD format. My Hardware Encoder can capture that video in MPEG2 also. Just use my PC/Laptop to be the "CD writer". You can even make a VCD or SVCD via my Encoder from Plextor. Take the "TV OUT" from DVR/VCR/Camcorder/Etc. and input into Yellow RCA Jack on Hardware Encoder. My Plextor Model (TV M-402U) has an "F" jack for cable also, beside the 3 RCA inputs. Record my TV programs with their software . I compress most of my DVD movies to around 700-800 MB, and most of my friends who watch the movie, cannot tell the difference. 4GB down to 700 MB. I use it all the time.

A lot easier to pull if it is in conduit. When using EMT, I always use the "raintight" fittings anyway. A BNC connector won't go through a 1/2" LT 90degree fitting, but will go through a Straight fitting. Just make the Liquid Tight flex go into the bottom of the housing. I know it works on the Pelco-Style of housings.

If I were designing a system for extreme outdoors, especially wind-blown rain, dust, sand, etc. I would incorporate "positive air pressure" somehow. A little Positive Air Pressure would keep most dust, etc. out of any housings. I have installed a few types of Machinery Housings where I used just a few PSI of clean , filtered air, to keep out dust from a Powdered Silicon Manufacturing facility. Then again, you would need to either store this compressed air, or pipe it somehow. Better yet, would be a few PSI of Dry Nitrogen in a sealed housing.

Are you trying to import a video file into Windows Movie Maker? Just wondering, as you mentioned "movie maker" and "Dvd Player" both. I have actually done both ways you mentioned. I believe Windows Movie Maker still uses WMV 8 mostly. Compresses the video a lot. My $50 DVD player, play both MPEG2 and DIVX ( MPEG4 & XVID) video on DVD disks. I normally encode some of my videos into WMV9, as I also have the Lossless Codec for the Audio side. By "audio", I mean I have encoded all my home music (WAV, MP3's, etc.) to WMA 9 Lossless, as the files are half the size of MP3's, and sound better to me. The new Windows Media Codec can now capture video in 1080P.

I normally use mainly 1/2" LT Straight fittings. You need to check local code on the 3/8", as it often can only be used in certain applications. Lot easier to get cabling through a 1/2" Liquid Tight fitting and EMT.

Won't give them the laptops until Christmas Day !! But I did make my reservations for Las Vegas ( ISC West) already, does that count ?

I was told by a good friend, a few days ago, that his Plextor Encoder does not work with his new PC, on which he is running Windows Vista. I am running XP pro on my PC, and on laptop. I need to look into this further, as I just bought both my daughters new laptops for Christmas, and both have Vista Premium installed. Will check it out after the 25th.

Do you have any Job Openings? Cause my "vacations" are always fun ! I promise I would say "yes boss, right away boss " in front of anyone important.

Plextor Hardware Encoder, among other devices. Do it all the time.

Hey, I wasn't "lurking". I got up early to go to work (4AM), and just checking the "forum" here. I was just "checking in" , so to speak. I do have a "real" job, that pays me in "real $$", and allows me to work with robotics, machinery, high voltage, and all sorts of "manly" things. You know, a normal job that actually PAYS ME to go on vacation 4 or 5 weeks a year. And actually PAYS my doctors/dentists bills when I need them to. Much unlike my CCTV installs , where I have to explain to Joe Homeowner why he should spend $2000 to keep an eye on his $50,000 Escalade, and his $400, 000 home. Back to the subject on hand, when I do a "video capture" and "re-codec" for the local cops, I just make "friends", as I don't ask, nor do I expect , them to be able to compensate me for my time. I make it up in other ways. When I do it for a store owner, I do ask for compensation for my time, or otherwise it doesn't happen again. I have just been able to find the right software, hardware , etc. to make videos pretty easy. And to put them in a Codec which is compatible with what most of the needs are. Capturing video is pretty easy, it is just the ability to either write, or copy this video to another format that is complicated, sometimes. I try a lot of different codecs often, with both video and audio, to see what the end result is. Trial and Error I think it is called.

Hey Scorpion, I do this all the time. One big reason I love my Plextor Encoder. It is even my TV program video recorder. One model has a built-in TV tuner. "Output " from DVR, VCR, etc. etc. into the Plextor Encoder ( or whatever make/model you buy , I just use Plextor), output to your Hard Drive in whatever format (including audio) you choose. If it is to review on a PC, I then take the digitized video file and change it to WMV 9, using another software program, which will playback using Windows Media Player, a common program with all PC's. My PC or laptop then writes whatever file I need to a CD or DVD, and sometimes a FlashDrive , but usually just a CD, as I can get 30 minutes of WMV/WMA on a blank CD. Pretty good video for playback. Video and Audio are always "synched" perfect. I actually found this out by accident, as I had "digitized" all my Home Movies, in order to put them on CD/DVD, then decided one day to try to capture from my home Avermedias. Worked great. I can't get WMV format to write to a DVD, but I can get 30 to 45 minutes on a CDR . I tried using both ways, using the Avermedia software video capture program on my laptop, and then the Plextor , straight out of the DVR. Hardware Encoder capture looks the best.

I can get 30 minutes or so of video in WMV 9 format on a blank CD. Do it often.

Plextor Hardware Encoder. I do it all the time, but mostly to WMV, DIVX, or MPEG2.

Just to throw in another "suggestion" here. I work with Chart Recorders all day long, amongst other electrical devices. I have Chart recorders that track up to 3 different temperatures, of different devices, and record them in an "old fashion" way, different color pen tips. Still required by State Officials. Anyway, my suggestion, as far as the recording of several temperatures, would be to setup a Chart Recorder , which takes a little bit of knowledge, but they come with instructions. You can have either an RTD or a Thermocouple for your device. You can input an "alarm" temp, which triggers a relay on the Motherboard of the Chart Recorder. You could keep this Chart Recorder inside the home, out of the weather, and have one camera watching it. Pretty reliable devices actually. I have models that have been running for over 5 years, nonstop. You setup want you want to "chart", but usually it is temperature or "events". These Chart Recorders also have a digital display on the front, showing one, two, or three different temperatures, whatever you set it up for. Would be very easy to see with a camera, then keep a solid record of it for tracking purposes. If you go the "PLC" route, I would suggest the GE Fanuc Series 90 Micro. I have two in my own home. Very inexpensive to purchase and program. I work mostly with Allen Bradleys Contrologix and SLC series, but a little too expensive for residential use. Good Luck, this was just another suggestion.

Would be a lot easier if your camera and PTZ unit were running on 12vdc or 24vdc. Need to store this as DC(solar panel) in a battery form. Harder to change DC back to AC( especially "true sine wave" AC). Mostly done the other way. You will need some sort of "charge controller" to insure no overcharging of battery, and a lot more devices.(diodes, etc.) You can Google the necessary items.

Most hard drives for DVR's are EIDE. Look at Newegg.com or Tigerdirect.com for either the Seagate, WD, or Maxtor models. Everyone has their own "preference" brand. I have a DVR with 2 Maxtor 200G EIDE models, that has been running 24/7 for over 4 years. Recording constantly. I also "knock on wood". These are "bottom line" drives, nothing "special" about them.

The VLC Player is a very good " all around media player", but not sure it was designed for that codec. Codec is proprietery. Just a suggestion, one that I have made many times here on the forum. Get a Plextor ( or any brand) hardware encoder. I just prefer the Plextor models, as I use mine, not only to encode videos of all sorts, but as a TV DVR for my TV programs. This Hardware encoder will take any sort of input from a VHS, or DVR ( RCA inputs), and encode them to several different codecs. I prefer the "DIVX" codec, but that is only me. If someone needs a DVD to play on their DVD player/PC, I will instead use the MPEG2 codec. After encoding this to my Hard drive, I usually then use the software program "Any Video Converter" to convert this video to WMV 9, so it can be watched on a PC using Windows Media Player ( the local cops always ask for this , so they can watch it on their PC). This is only a suggestion, as I am not sure this method would hold up in a courtroom environment. I myself have done this close to 100 times for different Police agencies. Good luck

Just a couple of my personal recommendations here. I do mostly Residential/Small business installs, since my "full-time" job is Industrial Electrician, and CCTV came about only a few years ago. Having tried dozens, and I mean dozens, of different cameras for residential use, I now only install 2 models, both from the same company. One, a mini-dome with IR, and the other a small "bullet style" that I have on my own home. For the last couple of years, I have used only Avermedia DVR's. Only 3 models I use from Avermedia, EB1304,EB1504, and EB1704. Since I don't sell anything, you need to find where you can buy an Avermedia. You won't be disappointed with Avermedia. The cameras I install, both come from USAGINC.COM. Probably 50% of the time, my installs are actually "reinstalls", as I am called to remove a "Big Warehouse" style of DVR/Camera system. One good thing to note, those "big warehouses" will take back their systems, for a refund. Good luck with your home installation.

I have tried many of the "lower priced" IR floodlights, and, believe it or not, I found a great IR Floodlight for around $70. I have several that have been in constant use for almost 3 years now. When I go out and check Night video, I can tell the IR floods are still going strong. Will have to send you a PM on where I get them.

Very hard to beat the Avermedia line, for the $$$ and the functionality. Sure to get a lot of opposing comments, but this comes from someone who is not in the business of selling products (me). I specifically like the Avemedia EB1304, 1504, and the newest 1704 models. Great, basic package. Not a "no name" company. When you look at the DVR itself, there is no doubt who makes it. Excellent Residential/Small Business class machines. Just my personal opinion.

When it comes to a "box-type" camera(s) , I really like the Sony SSC series, and their SSC M383 in B/W. I use them often, when I need a reliable , stable , box camera. I am sure there are cameras with better specs, but I can still find the Sony SSC series, in both b/w and color, for a low cost. Add an external IR source, and you have a great B/W camera package.

Fuses, instead of circuit breakers, will always "blow" (open their filament) upon a short circuit. An "overload" can be different, depending on the design of the fuse ( i.e. slow blow) . No overcurrent device should be rated higher than the current-carrying capacity of the conductor (wire). One reason that "dual element" fuses are used in industry , mostly to protect motors. So, if your positive and negative (assuming 12vdc) come into contact, and everything is workly as designed, the fuses will "blow". But your camera might have to "draw" more than 1 amp for a little while, in order to "blow" the 1 amp fuse, especially if it is the smaller AGC style.

If you have enough time, you might want to try using Shrink-tubing after you are sure the twist-on connectors work properly. I normally slide on a piece of Shrink tubing before using the twistons. My little mini-heat-torch makes quick work of the shrink tubing around the connection. Just a thought.