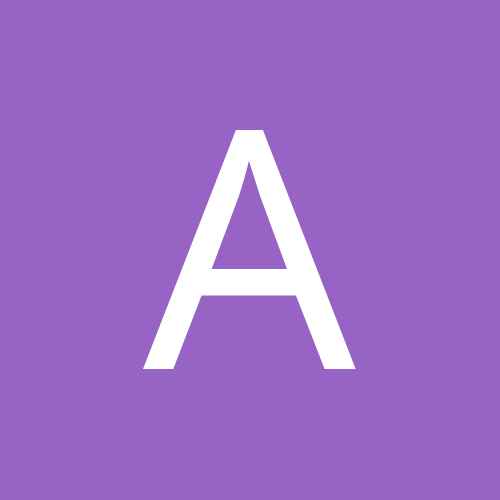 Content Count

98

Joined

Last visited
Everything posted by andyh747
Hi All, I've just taken delivery of a Concept Pro VHSD-810EXT. I'm using an Averdigi Nano EH1004-8 DVR. I've enabled the PTZ function and this is working fine. However I can't access the onboard OSD camera menu. To access this you need to enter preset 95. As far as I can tell the Nano DVR only allows you to enter presets between 1 and 16. Anyone know how to enter a preset higher than 95 on this DVR? As far as I can tell there's no other way into the OSD menu. Thanks.

No never resolved it and Aver support was woeful. In fact I've decided to ditch my nano for another make. My experience of them is they lack features, have poor support and are over priced.

Maybe so but the aver is not as good as expected. It has poor support, no MAC software, few video outputs (at least on mine), very poor frame rates, lacks many of the features on the Dahua, very poor quality on live viewing on analogue cameras (can't comment on IP) and very poor PTZ support with no way to access presets above 16. I've lived with the aver for over two years and I'm afraid my experience of it does not live up to its hype or price point. For a unit proposing to be high end or close to, it lacks a lot. It has it's good points but I'm not convinced its good value given the issues I've experienced. Just one users opinion so others may disagree.

That sounds like it offers better quality than my current Averdigi Nano. The footage from that is less than ideal hence one of the reasons I'm changing. If the footage on the Qvis is good enough for the police then it's good enough for me! The fact it records at full D1 on each channel at 25fps is also impressive. Any comments on the iPhone app? The one impressive aspect of the Avermedia unit is the app which is very user friendly and works flawlessly. Any issues with the equivalent app for the Qvis?

I know this thread is a little old but I'm also looking at the Dahua/Qvis DVRs. How do these DVRs compare in terms of quality with units like Avermedia and other higher end DVRs. Their functionality looks excellent but I'm concerned about the quality given the lower price brand. Any feedback from users and installers appreciated.

The specs on Avers website don't list it for all models. Here's the site I'm looking at for specification: http://surveillance.aver.com/types/Embedded-hybrid-DVR No mention of HDMI output on the IWH3216. It's listed as coming soon for the Nano 16CH but not the others. Also it's only the new IWH5416 which has high frame rates at D1 on PAL. The IWH3216 only has a total of 200fps at D1.

hi the aver touch is vga and also hdmi and multi monitor. The newest touch just released has HDMI but not previous models. It's also a hybrid model and I don't need IP support. I suspect also that this new model will be in excess of £2,000 as the previous model (IWH3216) is around £1,800 inc VAT.

The unit is feature packed but I've never heard of the Signal make. Where's it manufactured and by who? Does it have a dedicated iPhone app or simply uses access from the mobile browser? Also is 4CIF equivalent to full D1 as some references suggest the two are different depending on whether it's PAL or NTSC. Seems to be the pixel resolution which is different between 4CIF and D1.

So any other recommendations for a DVR with the features I need? After experiencing the Nano for a few years it's not a unit I'd go for again.

Which aver model offers full D1 on all 16 channels for analogue and has simultaneous output of HDMI, TV and VGA?

Further to the above and some more reading on the forum, people seem to favour the Dahua DVRs. Having looke don their website this DVR looks very good for what I need. DH-DVR1604HD-S Any comments on this DVR in terms of performance for playback and recording?

I currently have a satellite multiswitch (Triax TMP 5x16) which distributes the satellite signal to all TVs in the house. I'm currently not using the 5th input on the switch which is usually used for Freeview or/and DAB via a modulator. All the TVs I have are new TVs without an analogue tuner. I had envisaged being able to connect the TV Out from the DVR to the switch and feed this to all TVs in the house but apparently this won't work as none of them have an analogue tuner to be able to tune the correct UHF channel in. Currently I have two coax, two CAT6 and one CAT5 to each TV point. I want to be able to display the CCTV on any TV. I understand there are digital modulators now which will allow you to tune in the Freeview tuner within the TV but this is expensive and not ideal as switching from Freesat to Freeview on the TVs isn't a simple process. Can anyone suggest the easiest way to achieve what I'm after given the above information? Ideally I'd like to feed the DVR output into a spare HDMI input on the TV or use the composite connections. Any help appreciated.

That's why I ran two CAT6 cables as I knew the single run Baluns were very expensive. I like the unit you linked to and it's certainly worth thinking about. Controlling via IR isn't really a big problem as I was intending to install a full IR distribution system for controlling other devices in the central node. I'd just add another IR channel for the DVR control. That would mean not needing IR pass through on the baluns. However controlling the DVR isn't a must from each room. It would be a nice to have but not essential. I currently use a Smarte unit for transmitting the VGA signal over a single CAT5 to a summerhouse. This has IR control which has come in handy for controlling the DVR.

Another good suggestion and one I've considered. In the meantime I think I'll stick with the RF route through the multiswitch simply because I have all the equipment needed and it's a zero cost option for now. I realise the quality will be reduced but I can live with that for now. However I'm upgrading my DVR shortly to a 16 channel unit which has an HDMI output as well as standard TV Out. When I install this I may look to use the HDMI output over CAT6 using a splitter and HDMI baluns. This should in theory provide excellent quality at each TV.

TVs are Internet connected but the quality of the CCTV on a large screen would be noticeably poorer than using any of the other methods. The DVR I have also only supports IE I believe and requires a plugin to be installed which is normally not possible on the browsers on TVs. Using a VGA balun is another possibility but looking at the pricing this would be expensive and has other disadvantages. You'd need a separate balun pair for each TV which raises the cost. Having now discovered the TVs have analogue tuners, the easiest and best option is to utilise the multiswitch to send the CCTV signal throughout the house. The only extra I need is a modulator before the multiswitch as all TV points are already fitted with Triplexer plates.

Thanks for the replies. So to use the distribution amp, I'd utilise one of the coax runs to each TV and bypass the multiswitch. That would work but would then not allow me to have two sat feeds to each TV allowing PVR recording. Not a great loss as I was hoping to centralise the Fresat PVR anyway and access it from each room as needed. However after some investigation, I discovered that the TVs I have actually have three internal tuners. One Freesat, one Freeview and the other analogue. That means I can utilise the multiswitch with a standard modulator on the TV Out from the DVR. However I assume in future manufacturers will gradually remove these analogue tuners as the full digital switch over completes. It would then mean utilising the CAT6 cables or one of the coax for CCTV distribution.

Thanks for the reply. Your suggestion would certainly work but I'm not sure if it's overkill for CCTV. Certainly for one TV it would be fine but for multiple distribution it may be going a bit far. I'm trying to think of all options. Someone else has suggested using an analogue distribution amp with baluns at the TVs to convert to composite for connection to the TVs. This would still utilise the CAT6 cables I believe. Is there any way to utilise the satellite switch 5th input though? This is usually fed with a UHF signal which is then tuned into a suitable channel at the TV. However as the TV doesn't have an analogue tuner this won't work. However is it not possible to have a box to convert the RF to composite before connection at the TV? I suspect though this may be a messy solution. What is technically stopping you sending another signal through the satellite switch. Will it only distribute UHF?

Thanks again for your reply Tom. I hadn't tried Remote iViewer so had a go with that. Just to be sure I'm doing the correct thing here's what I tried. Loaded Remote iViewer on PC Selected the PTZ camera so it displayed in the main window of iViewer. Clicked on the PTZ button. Pressed 1 followed by 1 within 5 seconds on the PTZ control popup. Unfortunately nothing happened except the camera went to Preset position 1. Tried it with keyboard numbers as well but these didn't work. Any other suggestions? If you're willing I could PM you a login so you could try from where you are just to be sure.

Hi Tom, Thanks for reply. I've tried using the popup PTZ controller on the GUI and this doesn't work. Also tried the remote with same result The only thing I haven't tried is using a USB keyboard attached to the Nano. Is this what you're using? I've no doubt you're right about me doing something wrong. However I'm not sure how else to enter 1 1 except using the onscreen controls or the remote.

Have updated firmware but still no access to the OSD menu on the camera. Have contacted Avermedia but they weren't much help. Can only assume that the 1 1 trick only works with IP cameras. If anyone has any other suggestions please let me know. I'm looking for a PTZ controller on EBay which will allow me to access the camera settings.

Hi All, I have purchased quite a few Concept Pro cameras here in the UK from Videcon. I was reliably informed at the time that these were true CNB cameras branded as Concept Pro for the UK market and Videcon were the official distributor. Videcon now refuse to sell unless you're a large CCTV distributor. I queried their change in policy and did a bit of background research. I managed to get in touch with the official sales representative for CNB in Europe and discovered some interesting information. Videcon are no longer a CNB partner and no longer stock CNB cameras although they are still selling the Concept Pro brand. Apparently the partnership with CNB was terminated last year and Videcon are now using a Chinese distributor to power their Concept Pro cameras. I found this interesting as Videcon failed to disclose this valuable piece of information. I would still have bought from them thinking I was getting CNB cameras when in fact they are now using what could be inferior equipment. I don't believe CNB have an official distributor in the UK but they will supply to the UK market although they have minimum order quantities. I found the quality of the Concept Pro cameras I purchased, which were in essence CNB, to be excellent. Does anyone know of any similar quality cameras which are available to the UK market? Thought the above info might be useful to those purchasing from Videcon in future.

Hi Tom, I tried 9 then 5 previously but no luck I'm afraid. Not sure what else to try. I'll update the firmware net week and have another go. Thanks for the replies.

hi. i have just checked on two dvrs via remote and it worked. can you put a mouse onto your dvr and try it ??? click number 1 twice withing 5 seconds and menu pops up. can you list firmware (under settings) if you have not done a firmware for a while a new one was out last week for the nanos Hi Tom, Have tried with mouse but no joy. I'm running firmware H8.03.02.00.10. I know there's an updated firmware but it didn't offer any improvements and was to resolve a problem with remote setup. I'm assuming this shortcut to the OSD menu has been in firmware versions since release? Just to check, the PTZ camera I have is an analogue one from Concept Pro not an IP camera. Will this shortcut work for analogue cameras as well as IP? If not is there a way to access Preset 95 on the Nano?

Thanks Tom Have just tried that but it doesn't seem to work. I've brought up the PTZ controls on the DVR using the remote and then pressed 1-1. All I get is Undefined on the camera feed. Tried it with remote and pressing 1 on the PTZ controls. What am I doing wrong?

Hi all, Need some help with a problem I have after buying the above camera on eBay. The unit is new but unfortunately the seller does not have the surface mounting base for the camera. This should come as standard with the camera but was missing. It's the round surface mounting base which provides. The waterproof housing for the connections on the bottom. The camera can't be mounted outside without it and I don't want to use any other bracket. I've tried obtaining a replacement from several suppliers but without luck. Does anyone know where I could get a replacement or can anyone here supply one? Many thanks for any help.