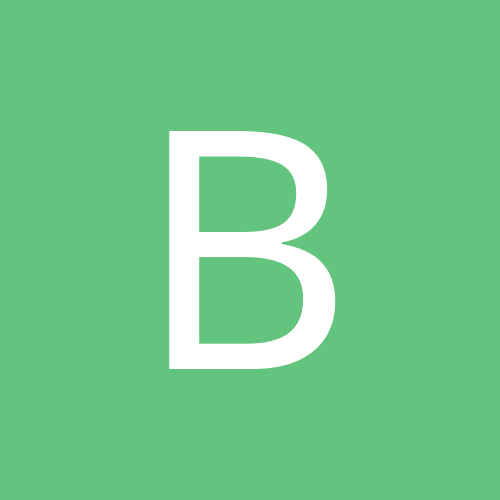 Content Count

46

Joined

Last visited
Everything posted by Bob La Londe
Ok, I took a quick look at the American Fibertek website and all I see is fiber technology stuff., Nothing for twisted pair. I have a couple reasons for preferring twisted pair technology, price and capability. I know I can get twisted pair fairly reasonabley. Even for direct burial. I do not have the tools to terminate fiber. I also have a fair amount of experience with twisted pair installation having done i as a contractor and in the past as a phone company employee. I also have all the right tools, and know how to properly use underground splice kits etc for future applications. In reading up on this several peole refference UTP. The U in UTP stands for unshielded. With any decent direct burial cable it will be shielded by its very nature. Usually there is a copper or in some cases an aluminum armor/shield between the outer jack and the pairs inside. Is this a problem? Gophers are a problem in this area. I wouldn't even consider installing a non-gopher proof cable.

For underground? If there are many bends half inch will be difficult to pull, and with fiber the 90s maybe to tight to be able to do it without puttingto much strain on the fiber.

I am looking at having to run several high res color cameras a little over a half mile. 3000' apx. Fiber would work I am sure, as would Trango wireless. We all know how expensive Trango wireless is, and when I started looking at fiber translators I went WOW! not to mention the cost of the fiber. From a purely cost perspective there are realtively reasonably priced powered balun type systems that claim to run as far as 6000' over twisted pair. Also, direct burial telco very is reasonably priced compared to fiber. (6-8 cameras with spares for expansion and/or redundancy) This needs to be very reliable. Here are my questions. Can I run 3000'+ foot with high res color with powered twisted pair baluns type systems? Reliably? Is direct burial telco adequate for this application? Telco is twisted pair, but often the degree of twist is much less than cat 3. It may take severl inches per full twist. Has any body specificaly installed an application like this? What kind of results have you had?

I recently was asked to bid pulling in a main distribution cable for CATV. (about 600 feet to split and feed about 30 drops.) I figured that it just needed an RG-11, but I was told they speced RG-500. I never heard of it and a quick search turns up nothing. Any ideas?

Turns out RG-500 wasn't what they wanted. Rather they wanted Commscope P3-500 or .500 hardline.

The first couple bathces of IK64WDAs I used weere great. They were my first WDA cameras, and the auto switch from color to black and white worked reliably. The last batch I got before they were discontinued seemd to have an awfully high number of failures. Somehting like 1 in 8 or 1 in 10 over the course of a year. Considering the price of these cameras I felt that was pretty bad. None of the first couple batches I installed have failed now even after several years. Now that the IK64WDA has been discontinued and replaced with the IK65WDA I am curious if anybody has installed very many of them. If so how have they worked? I like these features paire with an auto iris varifocal lens for most applications where the customer is willing to pay for it. I can dial that camera in to handle most applications precisely. I would just hate to start using the new cameras if they are going to have the same failure rate as the old ones. I'ld rather hunt for something else to try if I am going to have reliability issues. What do you think?

The big price step is what I found when I started doing research myself. In fact the NVT stuff is some of what I had been looking at before your original reply.

I was wondering how much loss I might get from a 66 block when I asked.

Looks like a viable solution, but what about splicing the C5 cable? Standard lengths are only 1000'. I can special order longer reels, but the price jumps substantially because it isn't a normal production length.

Does anybody know if it is possible to break out the 4 pin cable on the Philips VC89 755T camera so that it can be powered from an independent power supply and feed video to a conventional monitor an/or recorder? I have a site with a dozen of these cameras attached to 3 Philips' proprietary VS22805T monitor switchers. They would like to eliminate these and use a single 16 channel DVR and (DS2) and monitor. I checked the cables with both a test monitor and a volt meter. I get viewable but distorted video on black/yellow or green/yellow. Slightly better on black/yellow with yellow as ring. I get 15VDC between green(+) and black(-) or yellow(-), and I get 21VDC btween green(+) and red(-). AC voltage varied from about 20 millivolts to about 300 millivolts. None seemed to be as high as regular composite video. The back of the camera says it will operate on anywhere from 9.6 to 27VDC so I think that providing a power supply will be no problem, but figuring out how to break it out is being a pain. I hate to replace and run new cable for a dozen cameras that are otherwise functioning properly. Any suggestions?

For all practical purposes it can't be done. They Bosch Philips has an interface box, but it doesn't really work for anything except providing for injecting an external video signal in the stream. Their documentation shows a connection to an external monitor, and even show a connection for an external power supply, but according to Bosch Tech support it really doesn't work for things like multiplexing and attaching to DVRS etc... According to them the camera does not provide proper vertical sync. If you try to use the signal from the VS29039T interface box for much of anything you will get distorted video and tearing. That's about what I got when I broke out the cable manually and tested it with a test monitor. In other words..... Don't try to upgrade a Bosch/Philips obeservation system. It can't be done. You have to replace the cameras along with everything else.

Ok, I tried a Post Equalizing amplifier. I could almost straighten out the image, but it still seemd to have horizontal distortion. It is possible there may be a ground loop problem, but I don't see how to isolate it. The cameras are all in metal enclosures attached to metal buildings. I am also not convinced that is the problem. On two of the worst locations I can replace the camera with a new camera and it will work passably for a couple days to a week. Pulling new cable does not seem to be an option. I had considered running cat 5 and baluns, but I would have to do it out of pocket. Since I told the customer before hand that they might have exactly these type of problems with the longer cable runs I do not feel that is approrpiate. Since a couple of the runs are over 1100 feet I would have to special order cable in order to run continuous unbroken runs. I did run across an amplifier by Pro-Video that might help. I'm not sure how well it would hold up, but here it is. http://www.specotech.com/cart/products/productDetails.asp?prodID=356 Has anybody used one of these to solve long cable run problems?

I tried a gound loop isolator on the longest run. That seemd to fix it. Now if the custoemr will only pay to fix all the runs.

Yes, please post some contact information.

I have had problems with a couple different sites were cameras have been torn from the side of buildings. This is a very arid and hot climate and using cheap cameras really isn't an option. I have takne to using housings with blowers for almost all outdoor applications due to the heat. I am looking for a housing or camera option that leaves no leverage for pulling or prying cameras from the side of a building.

I did ry them connected directly to a monitor at the end. They were distorted still.

Ok... I ordered a ground isolation unit. Went with the Pelco since it was the one they had on hand. Its a GIT100 not GIT-100 I'll see if that helps. I'm not very hopeful at this point. I still think I need to put an amplifier near the source on these longer runs. We shall see.

How did you isolate them?

I recently have gone through some headaches with a system. It is using Toshiba IK-64WDA cameras with Tamron 2.8-12mm auto iris lenses. They are all tied to a Dedicated Micros DS2. Here is the problem. An electrician ran the cable for the job. Because some of the distances I specified RG-6 95% Cu. I also specified that a 16X2 overall jacketed should be home run for each camera location to a central location where I intended to install an Altronix multi camera power supply. The distance to the furthest camera is about 850 feet. The actual cable length may be 900 feet when you count the various places where it comes up and down to J-boxes etc. Problem 1: Initially they started to install CATV cable with aluminum shield. I stopped by the site and complained. I very carefully explained that it needs to be RG-6 95% Cu which is designated as a CCTV cabel not a CATV cable. They supposedly replaced with a Belden cable that was marked RG-6 95% TC. The TC supposedly meaning tinned copper. It looks and performs like aluminum, and it has a foil that looks and performs like aluminum. Belden swears the cable the electrician claims they used is adequate for CCTV applications in the distances run. I called Belden and the guy I spoke with swore it was the best cable Belden made. He refferenced broadcast applications many times. The cable is labled for 3ghz applications. That would make it fine for CATV with hyperband and wonderful for DSS satellite applications. That does not mean to me that it would be good for the low frequency signal of composite video. I have been having bad problems with signals from all the furthest cameras, and occassional problem from most of the cameras. The problem is a badly distorted image that the DS2 keeps showing as camera fail. When I hook them directly to the monitor I get a little side to side distortion. Some are worse than others. I get a good picture at the cameras of course. Problem 2: I have discovered that of my 6 worst cameras the cable for six of them has been spliced in atleast one location. At least four of the cables to these cameras has been spliced in a second location. The electrician used Radio Shack screw on F connectors and F bulkheads. I replaced them at one location with good crimp on connectors. In fact I respliced them twice. Once using BNC connectors and BNC bulkheads and once using good crimp on 0-ring sealed F connectors with F bulkheads. I seemed to get marginal improvement with using crimp on F connectors for the splice. The other splices are in difficult locations to resplice and I did not locate them until nearly the end of the day. Two of the secondary splices had been stuffed up inside of a conduit to hide them, and two other were in a J-box nowhere near a run to a camera. I suppose they never figured anybody would open that box and look. There may be more splices out there. I have not yet opened every box on the premsie and pulled back on all the cables to find out. Problem 3: Instead of running a pair pair to each camera like I specified the electrician ran 120VAC to each camera. In fact, they ran 110VAC into the camera housings for each camera. I wnet ballistic over the stupidity of this. Their job was done and becasue te facility was basically complete it was no longer practical to run new conduit. There was no possible way to run power wire to the cameras now. Finally they agreed to put up a large J-Box next to each cameras and put a 120VAC outlet inside the J-Box where we could plug in a transformer. WE ran a flex fvrom the J-Boc to the cameras housing and installed a transformer to power the camera and housing. I am convinced that the solutions to this problem is to jerk out the TC cable and all of the splices. Then replace it with RG-6 95% Cu with no splices anywhere. I estimate the price to the customer to do this at about $3800 for cable and $1500 for labor. Since it is not a problem of my causing I refuse to pick up the tab. I have considered using composite video line amps, but because this is an outdoor application the heat may be an issue for their longevity. There are J-Boxes near each camera, but it is out in the sunlight. They still cost a fair amount, and again I am not willing to pick up the tab. Before I offer this as a slightly cheaper option to the customer I want to make sure it would work. The last time I checked a good line amp for composite video was around $300. Multiply that by twelve cameras plus the labor to install and adjust them and its close to the same price as replacing the cable. What other possible solutions do you suggest?