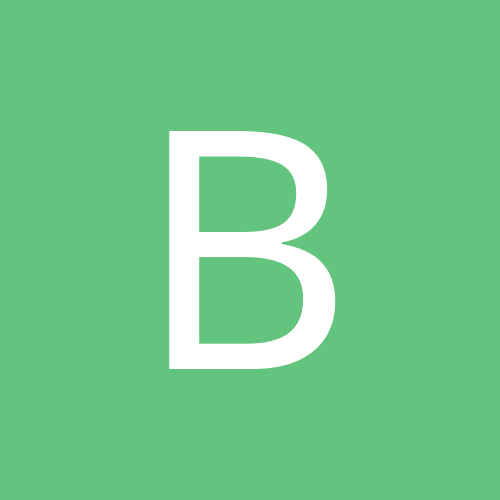 Content Count

46

Joined

Last visited
Everything posted by Bob La Londe
I don't know if there is enough demand, but I am wondering if there are any decent multiple brand compatible PC based client programs out there. There are several for Android and iPhone platforms, but I have not yet seen one for PC. What got me thinking is I use Robert Chou's IP Cam Viewer on my Android all the time for testing a variety of different remote video connections. Digi-Merge, generic H.264, Dedicated Micros, Pelco, etc. Is there a client software package that flexible for PC or MAC? No, the answer is not to just use the same brand of hardware and video serving equipment at every site. For a variety of practical reason that just isn't always going to happen. Particularly for a customer that has facilities across multiple cites or even states or countries. For the most part I have been lucky enough to work with clients that were savy enough to understand that a certain amount of consistency in quality hardware is beneficial for practical application and user training. Once in a while though you get into circumstances beyond your control were a client has two or three different brands of equipment each with its own client software. Sure they can just load 2 or 3 or 4 different applications or if web compatible open multiple browsers windows or tabs, but they can't easily just watch a few key cameras from multiple sites all at once on one screen like they can with just one multiple DVR compatible client program like NetVu can if you have all DM equipment. A shipping manager might only want to watch a few cameras, but he might want to watch the loading docks at three or four different facilities. If they are not all the same brand they have to use their smart phone. P.S. IP Cam Viewer is a $5 ap I believe, but the free lite version is still fully functional for upto 6 cameras for your really cheap clients.

My apologies... it does appear to be a multi MFG platform. Its still not quite what I was looking for according to the compatibility list though. It looks like it will work with a number of IP cameras (which is good) but does not appear to be setup to work with many(any?) DVRs.

Please people. If you have an answer to the QUESTION ACTUALLY ASKED fine, but I have an Android ap that works just fine and I AM NOT LOOKING FOR ONE. In fact I have three installed on my phone for demos for my clients based on what their needs are. Now I will make a point of NOT RECCOMENDING any Droid or iPhone aps trying to be hawked by vendors in this thread. I am looking for a multiple MFG compatible PC and/or MAC based application for viewing and reviewing video from multiple sites. If you have one I would like to hear about it. If you know of one I would be very thankful if you chose to share that information. If you just want to hawk what you have and don't have what I want. BUZZ OFF! Thank you for your understanding. I think captainpc may have misunderstood what your requirements are; it's fairly evident that he isn't trying to sell that particular brand of VMS software, seeing as the guy who develops and sells it a one-man show. Your response scored an 8 on the CreepIndex, considering the guy was trying to help you. I think you should apologize to CaptainPC, he's probably pretty broken up about it and he most likely needs to get some sleep tonight and not stare at the ceiling all night worrying about upsetting an important guy like you. Your response rated a 9.9 on the clueless meter, and its still irrelevant.

Please people. If you have an answer to the QUESTION ACTUALLY ASKED fine, but I have an Android ap that works just fine and I AM NOT LOOKING FOR ONE. In fact I have three installed on my phone for demos for my clients based on what their needs are. Now I will make a point of NOT RECCOMENDING any Droid or iPhone aps trying to be hawked by vendors in this thread. I am looking for a multiple MFG compatible PC and/or MAC based application for viewing and reviewing video from multiple sites. If you have one I would like to hear about it. If you know of one I would be very thankful if you chose to share that information. If you just want to hawk what you have and don't have what I want. BUZZ OFF! Thank you for your understanding.

Thanks. I will look into PSIM and see if its in the budget for the clients who have the need. Alternatively I may suggest for just viewing they use IP Cam Viewer on PC using Blue Stacks.

Hi Yes some App for IP camera is very cheap . It depends on what DVR or NVR you will buy . We will announce a new Central Management Software which can accept most Onvif protocol device . Philip emal : Phlip.Hdview@gmail.com Who said anything about cheap? You didn't answer the question, and instead stated you are going to just introduce another knock off AP. Full featured CLIENT SOFTWARE FOR PC is what is desired. MULTIPLE MANUFACTURER SUPPORT is what is needed in it. I ALREADY HAVE a perfectly good AP for Android and iPhone, and I don't plan to start reccomending something brand new and untested based on your stilted comments that do not answer the questions asked.

Actually there used to be some systems that would deliver EXTREMELY limited video over DIAL UP, but they sucked. I do not think ANYBODY is making one today. Whenever I removed one I smashed it with a sledge hammer before tossing it in the dumpster so I would never risk having to explain to a client why they couldn't have 32 1080P channels over their POTS line again. I then sent bribes to every other installer in the world to do the same along with a 10 pound sledge. What is the physical distance and line of sight between the empty premise and the premise where video would desire to be viewed? if a few hundred feet then a wireless transmission using a several hundred dollar wireless link MIGHT be possible. If a few miles, then a few thousand dollar wireless link might be possible. If no line of site then not possible at all. If you are one of those who hear the hundred dollars and miles because those are the only words you want to hear then you will be sadly, grossly, permanently, and irrevocabley disappointed.

Bob La Londe replied to scorpion's topic in Test Bench

Ok, I admit my comment was a bit strong, but thank you. Anyway, as near as I can tell the associations are all geared towards making it easier for the generals to cherry pick (at best) and take advantage of enmasse (the average) the specialties. I looked at one, who had some pretty great sounding services, but I couldn't afford to join. When they found out all the things I could do they offered to let me "participate" in the "business side" (bids, plan room, etc) without joining. I played for a couple months until I saw how it worked and I never went back. It did give me some great insite into the two or three "mostly" honest generals in the region, and the 99% who are no better than the infamous organized crime assoicated generals in certain cites who I NEVER want to work for, with, or even on the same job site. Ok, I guess by going in with eyes open and I did gain something. LOL.

Bob La Londe replied to scorpion's topic in Test Bench

Can we please kick these generals off the forum. Two in one thread just pushing their own self serving associations formed for the sole purpose of taking advantage of specialties is Waaaay to many.

Apparently something changed in the variables. A factory default seemed to fix the problem. (Not a restart).

I recently upgraded my DS2P 1st generation to a more current software revision. This is the demo unit I use in my office to show customers. Pelco-P quit working. I can control cameras using Pelco-C, but as you know that protocol is not fully implemented on the DS2 DVRs and you can not use all of the functions of a Pelco PTZ camera with C prototcal enabled. The only reason I updated the software is because the first generation DS2P did not have any password protection. Now that I am frequently using my laptop or even my cell phone for demos, and I opened the DVR up to the Internet from more than a very narrow range of incoming IP addresses I decided I needed the password protection at a bare minimum. None of the telelmetry settings for P were changed, and the unit has been restarted several times. Any suggestions? DM did not respond to emails regarding this issue.

Bob La Londe replied to scorpion's topic in Test Bench

I need to bid an installation where ground loop and distance have been an issue. I need to install 11 new cameras on a remote building and a digital recorder at the main building. Distances area as much as 1400 feet, with the closest camera for this application being about 1200 feet. It has been suggest to use baluns and install cat 5, but I am thinking fiber optic runs might be better as t would totally isolate for grounding purposes. My thoughts are to cable the cameras to power and the fiber point with copper on the remote building, and then run fiber from the remote building to the main building. My only worry is that I have never done anything like this before and haven't a clue what equipment is needed to convert upto 16 cameras to fiber and back again. I would like to use multimode fiber because it is so much easier to install and quick termination kits are available that do not require the perfect finish that is required with single mode fiber. Please help.

Bob La Londe replied to scorpion's topic in Test Bench

Sheeeee-it. Expect to be used by builders if you work for them period. It is always a thousand percent better to work directly for the client. Those clients who are too stupid or too lazy to be bothered by specifying and working directly with a specialty contractor to get exactly what they want get exactly what they deserve with the like and stick (prewired for a wireless alarm) that they get stuck with otherwise.

Several years ago I had a client ask me to install a video intercom / door station for them. It stored the last dozen or so images from when somebody pushed the button and it was easy to review them. Anybody know what manufactuer or system that was likely to have been? I had installed the alarm in their house and the video intercom was just an after thought. If I recall we installed two indoor monitor stations and one door box. The intercom was a gift from their kids I think, and if I recall the price they told me was pretty low for that time period.

I recently have gone through some headaches with a system. It is using Toshiba IK-64WDA cameras with Tamron 2.8-12mm auto iris lenses. They are all tied to a Dedicated Micros DS2. Here is the problem. An electrician ran the cable for the job. Because some of the distances I specified RG-6 95% Cu. I also specified that a 16X2 overall jacketed should be home run for each camera location to a central location where I intended to install an Altronix multi camera power supply. The distance to the furthest camera is about 850 feet. The actual cable length may be 900 feet when you count the various places where it comes up and down to J-boxes etc. Problem 1: Initially they started to install CATV cable with aluminum shield. I stopped by the site and complained. I very carefully explained that it needs to be RG-6 95% Cu which is designated as a CCTV cabel not a CATV cable. They supposedly replaced with a Belden cable that was marked RG-6 95% TC. The TC supposedly meaning tinned copper. It looks and performs like aluminum, and it has a foil that looks and performs like aluminum. Belden swears the cable the electrician claims they used is adequate for CCTV applications in the distances run. I called Belden and the guy I spoke with swore it was the best cable Belden made. He refferenced broadcast applications many times. The cable is labled for 3ghz applications. That would make it fine for CATV with hyperband and wonderful for DSS satellite applications. That does not mean to me that it would be good for the low frequency signal of composite video. I have been having bad problems with signals from all the furthest cameras, and occassional problem from most of the cameras. The problem is a badly distorted image that the DS2 keeps showing as camera fail. When I hook them directly to the monitor I get a little side to side distortion. Some are worse than others. I get a good picture at the cameras of course. Problem 2: I have discovered that of my 6 worst cameras the cable for six of them has been spliced in atleast one location. At least four of the cables to these cameras has been spliced in a second location. The electrician used Radio Shack screw on F connectors and F bulkheads. I replaced them at one location with good crimp on connectors. In fact I respliced them twice. Once using BNC connectors and BNC bulkheads and once using good crimp on 0-ring sealed F connectors with F bulkheads. I seemed to get marginal improvement with using crimp on F connectors for the splice. The other splices are in difficult locations to resplice and I did not locate them until nearly the end of the day. Two of the secondary splices had been stuffed up inside of a conduit to hide them, and two other were in a J-box nowhere near a run to a camera. I suppose they never figured anybody would open that box and look. There may be more splices out there. I have not yet opened every box on the premsie and pulled back on all the cables to find out. Problem 3: Instead of running a pair pair to each camera like I specified the electrician ran 120VAC to each camera. In fact, they ran 110VAC into the camera housings for each camera. I wnet ballistic over the stupidity of this. Their job was done and becasue te facility was basically complete it was no longer practical to run new conduit. There was no possible way to run power wire to the cameras now. Finally they agreed to put up a large J-Box next to each cameras and put a 120VAC outlet inside the J-Box where we could plug in a transformer. WE ran a flex fvrom the J-Boc to the cameras housing and installed a transformer to power the camera and housing. I am convinced that the solutions to this problem is to jerk out the TC cable and all of the splices. Then replace it with RG-6 95% Cu with no splices anywhere. I estimate the price to the customer to do this at about $3800 for cable and $1500 for labor. Since it is not a problem of my causing I refuse to pick up the tab. I have considered using composite video line amps, but because this is an outdoor application the heat may be an issue for their longevity. There are J-Boxes near each camera, but it is out in the sunlight. They still cost a fair amount, and again I am not willing to pick up the tab. Before I offer this as a slightly cheaper option to the customer I want to make sure it would work. The last time I checked a good line amp for composite video was around $300. Multiply that by twelve cameras plus the labor to install and adjust them and its close to the same price as replacing the cable. What other possible solutions do you suggest?

I called the client and asked her to look and see if the manufacturer or model was visible on the unit. SHe has not called me back yet.

I have a client who has 5 GV-1000 boxes running on two sites. I am having a little trouble figuring out exactly what he has. I downloaded the detection software and it says he is eligible for 6.x(something) or 7.x(something) with a USB dongle, but it does not actually say what software he is running. All I want to do is setup webcam server for him. He has two sites and both sites have more than one machine. As such I need to setup his router to port forward to one machine or the other. I am going to guess here and please correct me where I screw up. His ISP is Adelphia Powerlink and he has ordered a static IP address for each site. This should eliminate the need for any funky stuff like dealing with a dynamic dns service. It looks like webcam server is built into the software. There are three ports to setup. Since Adelphia blcok port 80 and a number of other standard ports to prevent running a regular services server I'll have to configure non standard ports. ie 8234,8235,8236 & 8237,8238,8239 or something like that for each machine. Then if I understand it correctly I'll have to forward all three ports to the correct machine. Now I am not sure how the web browser is supposed to connect to this using three ports. Punch in the base port with the IP address? 99.99.99.999:8234 ? Then what?

The etching (or burn in) I experienced was on an analog feed to an 18" cheap generic no name LCD. Somebody posted this about it over in ASA.

I did a video job a couple years ago where the customer insisted on buying their own LCD flat screen monitors. I don't recall what brand they used, but they stared to suffer from etchig almost immediately. When I was looking into that I was told almost all LCD monitors will etch fairly quickly when used i that type of application. Usually within days and with some within hours the bright text will start to etch. I have a little ten inch Sharp LCD I have had for many years that I use for a test monitor and occassionally for part of a loaner system when I have to send a monitor off for repairs. It has always had a great picture and has never shown any signs of etching even when operated on a fixed quad system for over six months. I have a customer who wants me to loop out and install a flat screen for one of their cameras. Naturally I thought of Sharp. As I flip through my TV catalog I notice that Sharp seems to have two lines. One is just Sharp and the other is Sharp Aquos. Anybody have any recent experience with either of these for fixed view CCTV applications regarding etching or lack thereof?

The Silent Knight Gripless V28G 123 system should do the trick. It will take an impact from a bat or hammer, and its almost impossible to knock off unless you can hammer a prybar underneath it and jerk out the anchors holding it in place. We have used them on governemtn buildings and gotten good reviews. Also the CSI-Speco-Provideo H.E.A.T. cameras may work for this application although they don't say weatherproof they have a published operating range upto 122F. Another option is the Samsung SVD-4120A whish is tamper resistant and rated for wind and rain. It also is designed to take a serious impact. The picture it in their brochure laying on the ground with a tractor track over it. The Provideo is the cheapest, and the Silent Knight has the most options. I personally think the Samsung looks like the most bang for your buck, but I have not used any of the the Samsungs as of yet. My opinion and personal perspective on Extreme. Extreme also has a decent looking tamper done,but I had a customer service issue with them that left me stuck with several hundred dollars worth of product I couldn't use. I got some defective products and Iwound up with several hundred dollars in stuff I can't use, and they refused to take back. Amazingly after I reamed them ut and fought with them for months they did acknowledge the problem. For a tamper dome I think I would position the camera to have the wire enter directly int the back of the dome through the wall. Anchor the camera over the wire hole in the wall. That is what I have done on other installations.

How do you loop out a single analong camera input to a remote VGA monitor? This is a 16 camera digital video system. The system is in a communications room on a different floor. ALL THEY WANT is a single camera looped out to this other floor several rooms away and a floor lower so they can see that one camera. That is all. There is no room for a CRT or tube type monitor. What you say doesn't make any sense to me. I should put in something to drive a VGA monitor just so I can convert an analog signal to VGA? P.S. I appreciate the EXTRA feedback, but all I want is an analog LCD monitor that won't etch. I want one like the little Sharp I use for a test monitor.

This on a "PC" based system, but this monitor need to be anaalog becasue it will just have the single camera looped out to it.

1/2 Mile Run I am looking at having to run several high res color cameras a little over a half mile. 3000' apx. Fiber would work I am sure, as would Trango wireless. We all know how expensive Trango wireless is, and when I started looking at fiber translators I went WOW! not to mention the cost of the fiber. From a purely cost perspective there are realtively reasonably priced powered balun type systems that claim to run as far as 6000' over twisted pair. Also, direct burial telco very is reasonably priced compared to fiber. (6-8 cameras with spares for expansion and/or redundancy) This needs to be very reliable. Here are my questions. Can I run 3000'+ foot with high res color with powered twisted pair baluns type systems? Reliably? Is direct burial telco adequate for this application? Telco is twisted pair, but often the degree of twist is much less than cat 3. It may take severl inches per full twist. Has any body specificaly installed an application like this? What kind of results have you had?

Just got off the phone with NVT. American Fiber Tek is closed already. NVT says I should have no problems with an overall shield such as direct burial telco cat 3 cable.