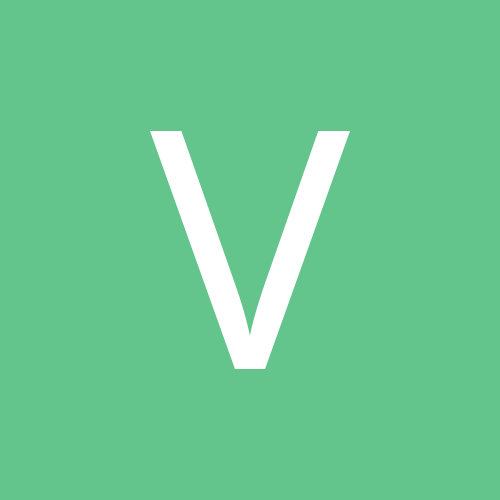 vin2install
Manufacturers
Content Count

505

Joined

Last visited
Everything posted by vin2install
Maybe you got it pointing to the sun.

Your signal is not strong enough for that DVR. If your signal is too weak sometimes it will come in as B/W on the DVR. A lot of cheap DVR's requires strong video signals to work properly.

vin2install replied to scorpion's topic in Test Bench

I'm gonna follow you too LOL

It's probably your power supply.

You should be able to do that if it was a short distance. However since it is used the camera could also be bad.

If it says 24vac then you need a 24vac power source, unless its a 12vdc/24vac camera. Either way the easiest way to determine if it is your camera or DVR then use a test monitor.

You need to use baluns or you will get crappy images.

You need a video distributor/splitter.

The color on the Dome with AES is not there because there is no ICR (Infrared Cut-Filter Removal). So therefore you will not get correct colors on that budget dome. So having Auto-Iris on a dome without the ICR does not give you correct colors. To achieve correct colors on the dome you need a ICR not Auto-Iris.

Try using your NetPlayer or Your CMS player that came with the DVR to open those files. That should play it. The *.DVR format seems like a proprietary format.

Some cameras use a combination of DNR and DSS to achieve the 0.001LUX. Color cameras that achieve that lux level without utilizing the DSS and DNR are usually over $8,000.00. Those 0.001Lux cameras are pretty good cameras though if used right because it requires a lil bit of light. People should not buy 0.001 lux cameras and realistically expect a $200.00 camera to equal a $8,000.00 camera. But then again it all depends on the application.

GS-6023IRDC 480TVL 1/3" Sony Super HAD 15 LED Bullet Camera 12vdc/24vac Dual Voltage GS-3032CDS 480TVL 1/3" Sony Super HAD Mini Swivel Dome Contest ends March 17, 2009, winners will be announced on March 19, 2009 Two winners will be randomly chosen. All cameras come with a 3 year warranty. To sign up you must be a CCTV Forum registered user. To sign up go to http://goldenstateinst.com/contest Vincent Product Support Golden State Instrument Co.

We at Golden State Instruments is thanking CCTV Forum for their help by giving away 2 x 480 line cameras to registered CCTV Forum members. I have posted the Contest in the "Contest Section" http://goldenstateinst.com/contest

You need a video capture card. If it is only one input and one output you need then just get one ATI all in wonder cards. Those come fairly cheap nowadays. Then get a RCA to BNC adaptor.

We used to carry something like that at our company. What you are looking for is a small DVR that records on a SD memory card. It is about the size of big pack of gum though. Video is CMOS webcam quality. We stop selling it because no one buys it. It is more of a gimmick. It doesnt really work that well and if people buy they would only buy one. Maybe check out http://scorpiontheater.com they have spy stuff there.

Does anyone know what causes the video to contract like its breathing. And how to fix this. Here is the link to the video for it. http://www.youtube.com/watch?v=5LrwWQXIXGQ I don't know what causes this. All i know is it becomes really evident on 24vac. It doesnt do this right away though. Sometimes it ranges from couple minutes to a couple days before it starts. Thanks, Vincent

Do you mean across the 12vdc that outputs into the CCD chip?

hmmm That sounds about right. That could be the reason. I'll test that out and let you know the results.

Is this you? LOL "FLAME ON!!"

Well for one thing ...it's a sharp CCD. Usually budget IR Domes don't have a ICR (Infrared Cut-Filter Removal) Device. So your colors will be way off in the Daytime. Especially if there is any sunlight around. Cameras without IR will usually have an IR filter attached directly on the CCD itself to achieve the correct colors during the day.

Monitor is fine. I have both a CRT and upconverting LCD on my bench. No DVR. This problem has stumped me for weeks. I'm trying to figure out if the reason might be the Dual 12vdc/24vac board on the camera itself that is causing this. All i know is with a 12vdc input it doesnt do this.

LOL So now you have a broken camera too. Theres a reason for fuses.

Did the new camera display a gray screen right away?

Power supply is fine. This is on a test bench.