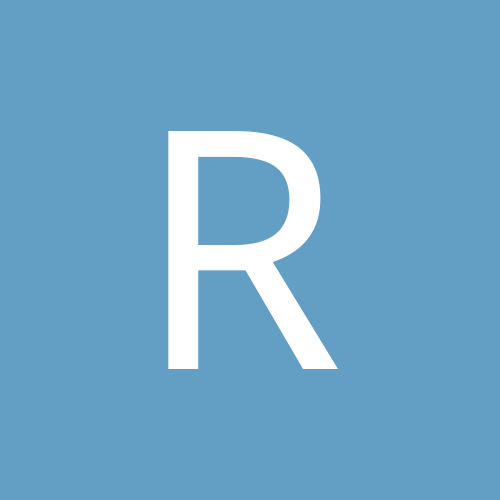 Content Count

20

Joined

Last visited
Everything posted by rory
KT&C mini bullet, just can't beat it. [attachment=0]ktceg.png[/attachment] How is one going to justify the expense of a Megapixel Camera when the criminal is wearing a mask?? Now THAT I would love to see

Modified the heavily chinese Player SDK from Dahua so that only the AVI Convert window opens. Its a self-executable file containing the dependency files in the path so should just run from anywhere. Should work with most Dahua DVRs that export their video to .DAV files. This includes but is not limited to Intellicam, XTSVideo, certain models from Mace, Q-See, and others. All original files are copyright Dahua Security. Download it here: http://www.bahamassecurity.com/software/utilities/dahuaaviconvert.asp Let me know if either it works for you or it doesnt so I can try to fix any errors. Im actually making an automated conversion to AVI based on this for my remote video program (record feature) so figured I would upload this anyway as thought it might be useful to someone else. Contact me if you want the modified source code. There is also a link on that page for how to use this in other programs without having to modify the C++ source yourself. BTW I know nothing about C++ just enough to change the basic things needed for this.

I gave up on wireless cameras, for now, will sell the wireless video transmitters with high DB antennas, but other than that way too much stress involved, id rather run the wire Ofcourse the majority of homes here are concrete, with block inner walls, steel etc, and the older homes have gakvanized plumbing and electrical pipes running all through the house, and also, AC insulation stops the signal also. Not many homes with sheet rock or wood around here. Rory

How to Tweak your PSS software by Rory Knowles, Dec 22, 2010 ______________________________________________________________ 1. Introduction This applies to DVRs that use the Dahua PSS Remote Client Software. DVR Brands using PSS include but are not limited to: Intellicam, XTSVideo, Mace, Q-See, and others. Note that none of Dahua's code is decompiled or comprimised in anyway while performing these basic changes. PSS has some hidden settings which are simply located in a couple INI files in the program's path. These settings allow things such as auto login, exit without password, and in 4.03 + versions it even allows you to turn on a check box to add all cameras in multi camera playback - BTW 4.04 has a timeline on the multi camera playback now. I wont be touching on all the settings in the INI files as to be honest I dont have the time and I am only discussing settings that are quick and useful to the general population. Additionally I will show you how to edit the skin files to make a lighter version, especially useful on netbooks and other slow computers. Also will include changes that will limit the program's features, such as a skin specifically for a basic user, minus playback, config, and other advanced options. Example: Although your DVR comes supplied with a version of PSS it may not be the latest one. Get the latest version from my Dahua Downloads page. At the time of this article it is at version 4.04 for Windows. File name will vary depending on the version. In this article I will be dealing primarily with versions 4.03 and 4.04. Although the settings in the INI files are pretty much the same from earlier versions, the skin folder has changed slightly so for example a skin folder from 4.01 could cause 4.04 to crash. ____________________________________ 1. INTRODUCTION 2. GENERAL SETTINGS 3. SKIN FILES 4. EXIT WINDOW 5. DEVICE INFO 6. TITLE BAR 7. LOGIN WINDOW 8. PROGRESS WINDOW 9. BOTTOM SKIN 10. STATUS PROMPT 11. DOCUMENTS

simple free 1 way remote viewer .. right click for full screen (only tested on single monitor setup) double left click to toggle ontop drag any corner to resize maximize and minimize buttons settings are in the ini file in the path run as many instances as you like version 1.0, may need some updates http://www.bahamassecurity.com/software/cctv-software/dahua-single-view.asp

If one has a Geovision card already, do you still need a dongle? I actually cant find any info on that anywhere, not even their own site. Thanks

SimpleVue Geo - Version 1.3 Updated: August 29, 2007, 5.48pm GMT-5 Single Camera Remote Viewer for GeoVision DVRs Connects to the WebCam Server on the DVR. • Free Software • No installation required. • Unzip file and run from that folder. • Uses an INI file, SVSettings.ini (see below) • Required Codecs and files included. These are copied and registered on the user's PC if not already. Updates • Fix for using multiple instances; you could create a separate folder for each one and rename the EXE file (eg. Cam1, Cam2, etc), then run those at the same time, having multiple cameras streaming at one time. This will allow you to then create your own multi view application, and also to connect to multiple sites. Note: It will only save the settings under different names if the EXE file names are unique. Registry settings are saved in HKLM\Software\SimpleVue. (v1.2) • Check for active cameras and manually change cameras using hot keys (v1.3) Known Issues 1) When first launching the program and it shows "Connect to Server .." you cannot exit by hitting the Escape key or the X. This is normal, to prevent object errors; you will have to wait until it finishes trying to connect before you can exit. 2) When connecting to a PAL system, setting 3 for high quality (720x576) it does not set. Just alerted of this problem and will apply a fix shortly. (also applies to the LiveScan program) FAQ/Support For Error Messages, please see the LiveVue Scan common errors. Terms This is free software and we are not to be held responsible nor liable for damage from the use or misuse of this software. Download v1.3 http://www.bahamassecurity.com/dl/?q=SimpleVueGeo.zip More Info: http://www.bahamassecurity.com/simplevuegeo.asp ..

Does the text in the setup for Geo change depending on your region/local? I changed the language on my PC to test this but I didnt want to install anything else so could not continue with all the language changes. Or is it always in English? thanks Rory

Just quoted this job, would be nice to install! ) (approx $60K) System 1x GE Interlogix 16 channel 160GB DVR/Multiplexer w/Lan, w/Keypad 1x GE Interlogix 19" High Resolution Color Monitors 1x GE Interlogix Keypad Controller 1x EMI DVR Lock Box 1x 16 channel Power Supply Isolated 24VAC 1x UPS w/ Line Conditioner Signal 1 Full Channel Cable TV RF Modulator (watch on selectble channels on all TVs) 1 Cable TV RF Filter 1 NVT 1662R Active Transceiver UTP Hub 16 channels 14 NVT 211TM UTP Video Transmitters Cameras & IR 14x Extreme CCTV EX82 Day/Night Infrared Cameras, Black Housing 14x Extreme CCTV EX82 Cable Management Mounts 2x GE Interlogix Rugged Day/Night Mini Dome, 4-8mm, Auto Iris 2x GE Interlogix Rugged Mini Dome Cosmetic Wall Mount 2x Extreme CCTV 40'Infrared LED, 840nm Invisible Lighting, 60 degrees wide 3x Extreme CCTV UF500 Infrared LED, 940nm Invisible Lighting, 60 degrees wide 3x Extreme CCTV UF500 Power Supply Optional 3x GE Interlogix Keypad Controllers (for control at TVs)

if you want free tech support you came to the wrong forum, this forum is run and owned by communists now.

if you want free tech support you came to the wrong forum, this forum is run and owned by communists now.

if you want free tech support you came to the wrong forum, this forum is run and owned by communists now.

its garbage, throw it in the trash and move on

its garbage, throw it in the trash and move on

8/16 channel LE-AS/AN (Zeus) is only 7fps D1 max on all channels. 4 Channel LE-AS/AN (Zeus) has channel 1 option of D1 30fps.

Havent used them in a while (people down here just dont want to spend that anymore) but anything with the latest SDIII should be good.

Last Last thing .. since I cannot edit posts on this forum anymore ... Try mounting the camera higher, in my tests the Backlighting/WDR function works much better when mounted higher than actual face height, eg. 8 feet or so.

Last thing .. make sure WDR is even enabled. On the CNBs they come with all BLC features disabled which means WDR is disabled by default, on their WDR camera

Another thing to add, BLC works better than WDR on these cameras when dealing with darker faces - I dont think the Asians test them like we do

Best WDR camera would likely be Panasonic. But it comes with a big price tag. Try changing the camera to BLC instead of WDR if it has that option. On cheaper WDR cameras that tends to help when their WDR function fails to work as advertised (most of the cheaper WDRs just fail in that area - eat it up to marketing hype).

These are the advanced units, using Dahua model numbers. They will be named different by the OEM brand Also they may look different: HE-S 4/8/16 - 1.5U 4HDD Full D1 HE-T 4/8/16 - 2U 8HDD Full D1 HE-AS/AN 4 - 1U 1HDD Full D1 HF-AL 4/8/16 - 1.5U 2HDD Full D1 HF-A 4/8/16 - 1U 2HDD Full D1 HF-L 4/8/16 - 1.5U 4HDD Full D1 HF-S 4/8/16 - 2U 8HDD Full D1

QT4 Series DVRs are set to record in real-time (30 frames per second) in the CIF format. Depending on the model, one or more channels may be set to record in the higher resolution in real-time, or all channels may record in D1, but at a reduced frame rate. QT5 Series DVRs, along with the QT454, are configured to record in real-time on all channels in the highresolution D1 format. The QT2124 can only record in the CIF format. http://www.q-see.com/files/manuals/QT%20Series%20Manual_web.pdf BTW, Dahua has D1 30fps record each channel also, on select DVRs.

If you are not a trained electrician you should not even be considering it. Sub it out.

rory replied to george_cc's topic in Geovision

You also need to forward 4550 and 5550 Command and Data Ports .. also 6550 if you have audio.