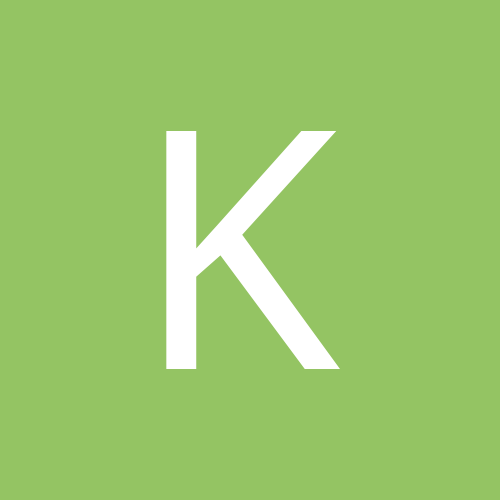 Content Count

46

Joined

Last visited
Everything posted by kangtree
# 7130 chip DVR Card Hardwares Requirements 7130 chipset video capture cards, adopting a new generation of chips Philip 7130 9bit video conversion technology, the image quality of soft pressure to achieve the highest level of card, the effect and most forcibly pressed cards almost see differences. But the cards on the cpu higher, as the cpu prices fell further, the use of the 7130 chip Video Capture Card greater advantage of the following requirements on the capacity of the configuration is as follows : Minimum : Cpu : Celeron d 2.66g or above Motherboard : Intel chip family (via, sis chip will be compatible with the problem, it is not recommended to use), the best use dvr dedicated motherboard, realizing after blackouts Calls automatically rebooting, and put a few cards can be saved. Memory : flash or more Graphics : GeForce2 32m or above (pci-e graphics cards currently support only ati chipset) Power : rated power 300w or above (DC output : 3.3v, 27a) System : WIN2000, winxp (Note WIN2000, contain more than 120g of drives, install the patch drives) The system right cpu, power supply and high demand, customers will not lower than the above configuration installed debugging. Note : 1 24 channels, we must use more than 2.8g of cpu, or network-cpu resources will be too high because of the problem. 2 Power must use two DC output : 3.3v, 27a (orange), otherwise there will be visual artifacts, gray screens is not a normal phenomenon. 3 Monitoring system can peruse desktop operation to put the proposal c NOTE running (for example, c : c : \ qx2006 application software) 4 must be set to True Color 32bits, otherwise there will be intervals negatives of such abnormal results 5 If ver4.1 printed on the card, install the new board driver Recommendations : One, which uses a special plate dvr, blackouts can be achieved after the restart calls, more stable performance. 2, the 350W power supply with the best of the Great Wall Power Three, do not use low-cost non-brand-name memory, normally with only a 512Mbit memory will be sufficient. Distribution of a 1g, it is possible boot error. 4, using special motherboards, 8-way or 16-way can be used in its own integrated graphics. 5, cpu price difference was not significant, as Affiliated with Celeron d or more. 6, the best use IPC chassis, the price is not high, it is decent, fans should not province. Video Capture Card for use with the common solution, please refer.

what's your meaning? our website cannot be visited? it's in a server in USA. it's hard to visit from some place those who charged the network hard.

We have updated our h.264 hardware compression cards DVR software to KN V6.2(v070807).It can support: KN40xxHCI( ) series,KEVCxx04F series cards. The features as below: Features 1) H.264 hardware compression technology 2) D1 (704 x 480) / DCIF (528 x 320) / 2CIF (704 x 240) / CIF (352 x 240) resolution 3) Watermark technology 4) Alarm to telephone or mobile phone 5) Pre-recording on alarm 6) I/O devices relay 7) PTZ dome to a preset position on alarm activation Support dynamic IP address 9) Support dynamic DNS server 10) Video lost detection and motion detection 11) Record type search 12) View system log 13) Managing multiple servers in a client PC 14) Remote control the server via network 15) Remote setup the server's parameter 16) Playback up to 16 channels at the same time 17) Support cutting record footage 18) Real time listening 19) Windows lockup 20) Auto shut down and restart system 21) E-Map 22) Synchronized video and audio on live view and playback 23) Broadcast audio and Two-way audio and chat room 24) Check client connection numbers 25) Multi level password protection 26) Lock the important record files 27) Supports adjust PTZ speed 28) Supports Pelco, Panasonic, Samsung and others dome 29) Embedded web server 30) dual streaming ratios 31)Support POS integrated Recording mode 1) Schedule recording 2) Manual recording 3) Motion detection recording 4) Video lost recording 5) I/O triggered recording Camera configuration 1) Independent video brightness and contrast control 2) Day-night image mode 3) Selectable motion detection sensitivity and many masking areas for each camera 4) Independent recording quality and frame rate adjustment 5) Supports OSD Logo overlay and position adjustment Client software (remote monitoring software) 1) Enable manage many servers 2) Remote live view videos from different servers 3) Remote listen to servers audio 4) Remote playback record (up to 16 channels at the same time) 5) Remote backup record footage files 6) E-map 7) Remote check servers work state Remote control servers thru network 9) IE remote live view and remote playback record

can build 32ch D1 system in 200fps and 32ch CIF system in 480fps with 4 cards KEVCxx04F http://www.dvrworld.com/product.php?act=page&pgid=50&pid=0

How abt this one? it can do: 1.4ch D1(704*576) in real time 2.8ch CIF in real time 3.8ch D1 in 20fps/ch ... but it only sell for 250$  MODEL KVECXX04F 4/8 channel compression card  FEATURES  H.264 (MPEG4 Part 10) compression algorithm with high compression ratio & good image quality  Realtime live display up to 32 cameras with D1 resolution  Realtime video/audio recording with no frame lost.  Support multiple resolution type: D1, 2CIF, CIF, QCIF.  Support dual encoding stream rate for local recording and network use.  Provide full SDK & demonstration with source code  Provide player SDK & network SDK for PC platform  Smart video detection: motion detection, camera blank, video loss.  Smart camera settings: privacy masking, camera lock, color setting, and title display  Support OSD, LOGO & MASK Overlay.  SPECIFICATIONS  General  DSP Model - TI DM642  PCI Standard - PCI 2.2, PCI-X  Video  Video Input - 4/8/16 Channel, BNC, 1.0Vp-p, 75Ω  Video Standards - PAL(625Line,50f/s),NTSC(525Line,60f/s)  Video Compression - H.264  Video Resolution – Format NTSC PAL D1(4CIF) 704 X 480 704 X 576 2CIF 704 X 240 704 X 288 CIF 352 X 240 352 X 288 QCIF 176 X 120 176 X 144  Video Recording - PAL 1f/s-25f/s, NTSC 1f/s-30f/s  Video Display Split - Full and multiple screen display, 1 / 4 / 8 / 9 / 16/25/32  Image Quality - 1~6 level(Level 6 is the best)  Motion Detection - Zones: 192 (16*12) detection zones Sensitivity: 1~6 (level 6 is highest)  Privacy Masking - Self-defined four-sided zones for privacy masking for each camera  Camera Adjustment - Adjust color according to different time period  Audio  Audio Input - 4/8/16 channel, BNC, 200-2800mV, 30KΩ  Audio Compression - PCM/ADPCM  Hard Disk  Space Occupation - Audio :14.4MB/H Video :56~400MB/H  HDD Management - Hard disk hibernation technology, HDD faulty alarm, I/O error alarm

it depends on your cost. hoho~~ many mjpeg ones are very cheap,we have one 4ch standalone sells only 95$...it works well. but we also have other h.264 hardware ones,cost is over 450$... Different applications can get different solutions. you know...

it can support: 1~4ch max per card support record support remote viewing and some other basic function of digital surveillance system. but there something not so good,the software cannot amend you can try other software compression card such as 7130 or 23881 chipsets...they are also cheap...but they are original ones...

all of the cards can meet your requirements.

i agree it. bcoz only Wave-P do its own software. it's too simple,but steady.

many softwares developers in China provide to support their cards.but i just konw DS4004HCI/HC now.M model is an old version? you can use Skyvision,Univision or Orient software to run it.

Those hardware H.264 real time(un-real time) DVR cards with Center(remote) management software can do these three features. such as: KN1504/1508 KN404HCI/408HCI and so forth.

i know some are good such as Vivotek,Pixord and so forth

DVR mother board?maybe u want to say DVR capture board? as i know H.264 hardware compression cards solutions chipsets(DSP): Philips PNX1300/1500;TI 642 series ASIC:Vweb2000/3000. Other software compression chipset:7130chipsets,23881chipsets Contaxt...

but did u get the default settings and solve ur problem?

It seems a provider from Foshan,China. it has a MJPEG/MPEG1 4ch share 1ch D1 standalone DVR. I can sell these ones for $220 haha...

i think Kalatel protocol is seldom to support by pop standalone DVRs. but u can use protocol converter to change this protocol to Pelco-P/D. if we can get Kalatel protocol,we can do this.

almost all the DVR cards are with the default softwares. but for original cards,u can get SD kits to develop yourself to suit with your own projects!.

it seems a card of BT878 chipsets. but i donnot know if it is a clone one of Pico? if clone one,of coz cannot change the software,if original BT878 one,maybe i can give one software to u to have a try.

i think its better 4 u to get a standalone DVR to build yr surveillance system. it's easy to install and more steady. u can choose real time one or un-real time one. almost all the DVR can do motion detation and record in schedules. CIF(352*288) is resolution.of coz D1 some ones can support.

we can provide ODM software over our h.264 DVR cards. can u tell us the inquirements of yours abt POS? or u can add my msn:besthy2003@msn.com to talk abt this.

me oso dont know...too many type in this market....but the driver page giving by WendyWei seem to be working on my card...cos no error at Device Manager....n appear "Argus video...." but y not Avermedia? is it mean clones? ya,i m not Avermedia. i m a H.264 original DVR capture cards and DVS/Ipcam supplier from China. BTW,who is Wendy Wei?from shenzhen,China? maybe i know her.hehe.... it's a small world!!

i donnot know what qspdvr is. can u post its website? or main chipsets?

7130 chipsets just like KMC4400/8800 series.

i donnot think that GV250 can support AMD series chipsets

it seems attractive and excited. if i have chance,i ll have a try.