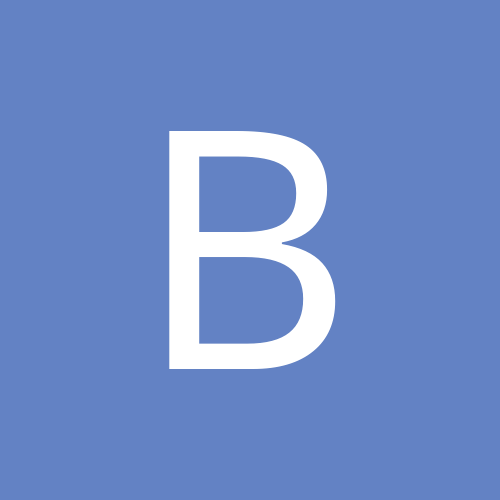 Content Count

20

Joined

Last visited
Everything posted by Boogieman
You are a LIAR. Simple as that. Blue iris has ALWAYS been 60 dollars for version 4. It was 50 dollars for version 3. That is lie 1. It was NOT bought out by a foreign company. It has always been and still is developed by perspective software run by Ken Peltzer. http://blueirissoftware.com/ ....Lie 2. The license is for ONE machine. If you want to install it on another machine you should deactivate the license in the about tab and then enter the key in the new machine. Lie 3. Blue iris has ALWAYS pushed new features about every few weeks and minor tweaks once or twice a weak. ALWAYS. Turn off auto update and wait for the release to be out for a while before updating. Lie 4. Ispy is NOT free. They charge a perpetual monthly fee for remote access and alerts which is insane. Lie 5. Seems like you work for a competitor or you simply have a grudge (likely because of user error) and feel its proper to make FALSE statements about blue iris. A little bit of internet detective work shows that you started using ispy in 2012....you likely never used blue iris 4 which was released in 2014 and has been constantly updated. http://foscam.us/forum/fi8918w-keeps-resetting-t1948-10.html you use foscam cameras and expect someone to take your advice seriously?

it is an iframe interval issue..try changing to h.264..it will let you adjust it. Dont update firmware if your camera is china region...

garbage cameras...you got what you paid for.

If the soffit is strong enough you likely dont need the 2x4....acutally you can use something way thinner than 2x4...regardless, since you have to make a hole in the soffit for the camera wires, put a screw or two into the wood and let it pass trough the hole, this way you can hold it in place...or just get someone to hold it in place while you drill...carefully

Its not common. Well at least not in a reliable brand. You got exactly what you paid for. Try replacing the drive and see if the freezing stops... In all honesty,would i be better off just buying a new DVR? Yes, but this time do some research..look for a system that is at least 1080p...consider dahua. Or buy a lorex/flir system from costco...made by dahua, lifetime return.

Cheap NVR...you got what you paid for?

Its not common. Well at least not in a reliable brand. You got exactly what you paid for. Try replacing the drive and see if the freezing stops...

If your dvr loses its settings after a power outage then its worthless..

STOP. Start doing research..that camera is garbage..

Yes, but you have other limitations, like no onboard storage for cams, you need to homerun an analog system, whereas an ip system does not have to be home run. You cannot easily stream to two different recorders with analog...thats just a start...Its 2016, everything should be ip unless there is a specific reason not to...

Stop spamming. You are providing complete misinformation. Stay away from cctv Singapore.

Do yourself a huge favor and return that garbage...

you dont have to install anything on the disk...its "embedded"...

Get a quality ip system...both of those linked are garbage...annke has fake reviews...use fakespot.com to see.

no...some with line cross will help...otherwise use PIR sensors.... Some pc based vms software have more options to adjust motion detection...

The amazon reviews are fake....use fakespot.com Upgrading the dvr will depend on the cameras/technology used...

yes, your dvr does not support those cameras... Best thing is to ditch the old DVR and buy a dahua CVI hybrid. They are not expensive. Or rewire and use ip cameras with an NVR.

You dont need wireless cameras....search ubiquiti point to point wireless.

Lesson: A cheap system is NOT better than no system... You would be better off with a single IP camera with SD card that actually works. Check with them to see of there is a firmware upgrade but i wouldnt hold my breath...

Send the unit back. Buy a haswell based i5-4590 optiplex or elitedesk on ebay for 250. Install blue iris . Done.

You will have to replace the DVR.