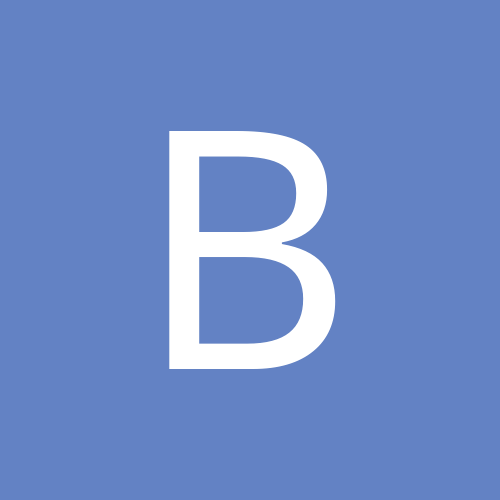 Content Count

20

Joined

Last visited
Everything posted by Boogieman
It doesnt have an ir cut filter...stop messing with cheap crap or you will continue to have these issues...when a decent hikvision/dahua camera can be had for 85 dollars there is no excuse for "cheap" cameras...

hikvision 2032... 85 dollars via aliexpress...4mm lens

they have them, they are called encoders and are expensive at least 80 each..you are WAY better off running Ethernet and installing an ip camera like the hikvision 2032 for 85 dollars on ali express some price..but much better image http://www.amazon.com/TRENDnet-Single-Channel-Encoder-TV-VS1/dp/B005SZ5ZHK/ref=sr_1_sc_1?ie=UTF8&qid=1414898693&sr=8-1-spell&keywords=TRENDnet+Analog+IP+EncoderTRENDnet+Analog+IP+Encoder

That was a good price for that install. Here is a good example make sure to change to quality to 720p Analog is run over coax cable while ip uses ethernet cable. (in general). Ip cameras transfer data over a computer network. Now you can get 1080p using coax but it requires specialized system and you are limited to special DVR's and cameras (sdi or similar technology) but ip cameras can easily do 1080p, 3mp or even more...The quality difference is substantial. Here is a sample of a 3mp hikvision that can be purchased for about 85 dollars on aliexpress make sure to change the setting to the highest resolution otherwise it will default to 480p

The link doesnt work...i think this is the cam http://www.ebay.com/itm/EYEMAX-IB-6325-Dome-Security-Camera-700-TVL-24-IR-LED-SONY-EFFIO-E-DSP-2-9mm-/110854568971 Specs are often meaningless..how is the picture? Im guessing you dont like the quality....How much was the install? On a new install you should have gone with ip cameras...not analog...

CRD, Since you are getting good images from the second camera...look at the foam ring around the lens and make sure its flush with the dome. Read the link [MOD; removed external forum link and added link here] http://oversea-download.hikvision.com/uploadfile/doc/20140804/Technical%20Bulletin%20DS-2CD21x2-I%20Dome%20Camera%20IR%20Leakage%20v1.1.pdf Ir could also be reflecting from the soffit above the camera...although its doesnt seem to be causing an issue with the good camera.

Its a nice camera...when you install it make sure that the lens is clean inside and out and that there is nothing near the IR that will cause ir reflection (or fog)...make sure the foam gasket around sits flush with the dome cover so that it prevents ir bleed.

I believe ivms requires port 8000 to be forwarded as well...actually it doesnt even need the http port...check the manual for the "media port" it should be 8000 by default...

You didnt say how you fixed the damaged cable...regardless you issue is most likely related to a using a coupler or even the jelly...when working at the fringes of specs you need a single run cable...and as others have mentioned preferably cat6. Also ensure the cable you are using is solid copper not CCA or copper clad aluminum.

that will work. another option is the hikvision 2032..both are good cameras. If you are willing to order from china you can save a good chunk of change..make sure to specify 3.6mm lens and english firmware. You wont be able to return and no warranty but its 40 dollars less. http://www.aliexpress.com/store/product/Free-shipping-2014-Original-Dahua-IPC-HFW4300S-infrared-1080P-gun-waterproof-network-camera-3MP-IR-ip/638300_1593622284.html http://www.aliexpress.com/store/product/2013-Hikvision-Original-infrared-gun-waterproof-network-camera-DS-2CD2032-I-3MP-IR-ip-camera-support/638300_1397052584.html 4mm lens and english firmware on hikvision..

Some hikvision cameras have line crossing detection (this is on ip cameras)...you can add pir motion sensors to some cameras as well.

192.168.1.10 is your local ip..you need to use the other external ip address...you need to read up on port forwarding....What ports did you forward? you need to forward the correct ports...

look at hikvision and dahau...both have low power consumption.. http://www.dahuasecurity.com/products/ipc-hdw4300c-620.html 4.5w vs 6.2 on the trendnet...

Have you tried via IE... are you sure you are using the proper credentials? user name may be case sensitive make sure you didnt add any spaces..

Looks like a good system. They even use a wd purple drive...q-see generally rebrands dahua which are good cameras. Its from costco so if you ever have an issue its easy to return. You will not find better pricing with that kind of return policy and warranty.

I am still unclear...are you having this issue while you are on the same network as the dvr? or from an external network? First you say you are your local network then you start talking about port forwarding so which one is it?

Local speed does not depend in internet...you can disconnect the internet and it will still work..

So you cannot log in remotely? What ports did you forward? are you using the correct external ip address?

I like this idea. I will look at vari focal cameras for this set up for sure. Add cameras as he can afford it is good too, he is a cash and carry kind of guy. Cables: I got a deal recently on 1000 foot spools of Beldon rg6 and rg6 quad. I bought them at $25.00 per spool from a supplier that is going out of business. This cable was a really nice upgrade for my own lower end home system. I plan on using a central power supply box with 18/2 wire for power. The spaghetti string cables that come with these "kits" are just useless in my humble opinion. The shortest run will be about 60 ft. and the longest will be just over 100 ft. Thanks for the advice. jag You cannot use that cable with HD cameras unless you are going to use sdi or something like that which should not be used in a new install. Run ethernet and use something like hikvision 2732 that has an sd card if you dont want to invest in an NVR.

Lots of reading to do... You dont want a cheap analog system that give you 8 cams and a dvr for 200. You want an ip system. Run ethernet to all cams..use power over ethernet - single wire to each cam. You dont even need a pc. Just use an NVR. A system like this http://www.costco.com/Q-See-8-Channel-HD-NVR-Security-System-with-2TB-HDD-and-6-1080p-Cameras.product.100128993.html You can choose to buy cameras and use a pc for nvr. You will need to buy a poe switch. And software, which can get expensive depending on what you use (some charge 50 dollars per cam or more)...Do not build your own. You can buy a business refurbished pc with the same processor as in your original post for 300 with a next business day warranty. You cannot even buy the processor and OS for that money. But honestly for a novice like you, get a prepackaged system...

You are joking right? that is a 40 dollar analog camera its junk....thats too expensive? Look at the hikvision 2032 4mm camera..you can get it for 85-150 depending on where you buy it from. Look at a aliexpress. Please do more reading before you even build a pc or buy a single camera.

You can use those cams with hikvisions vms for free. Or use a hikvision 64 cam nvr or two 32's...

Sit this guy down and tell him what an idiot he is. He is loosing $3000 annually (and thats the money he knows about) but only wishes to allocate 1k for security....that makes a lot of sense... You are not getting a good ptz for 150...get a varifical camera so you can adjust the zoom during installation.

Dont use a discreet graphics card, it adds heat and consumes extra power and is no benefit in an NVR.... As far as software that will depend on the cameras you intended to use...what brand/model how many? First you gotta choose your cams then build the NVR around them.

Yes, because if the person lives in your unit they dont want to get blamed when you beat the crap out of him/her. Most places have a policy where they will not provide it absent a subpoena or police request.