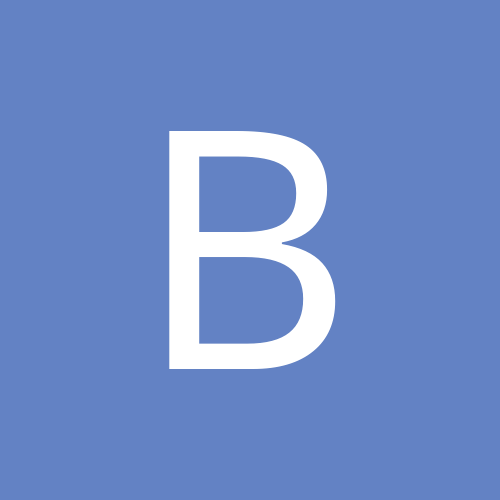 Content Count

20

Joined

Last visited
Everything posted by Boogieman
ok, stop, and start reading this and other forums first. Your first decision needs to be what type of system. If you dont know the difference between PoE, BNC, Analog and DVR styles you will end up with wasting money. If this is a new install your best bet is an IP system. You cannot just mix and match ip cameras and NVRS across brands it doesnt work that way. You will need to determine if you will use a standalone NVR or a PC based NVR (this will allow you to use various brands but is more technically complex)... You may be better of with an IP system from costco (not analog or SDI, but IP)

What software are you using???

when you say digital do you mean ip? You want to use your old rg59 cable to connect ip cameras? if so there are converters but they are expensive and you are most certainly guaranteed to gave problems.... You have two choices, use SDI, hdcvi, cameras that can capture 1080p over coax, however, your selection will be limited. A better option is to pay a professional to run cat6...a pro can run cable where you think its not possible. This will be cheaper in the long run...

None of those systems are worth your time. Those are analog. You should be using ip cameras. You cannot get a system with high quality cameras for 800. Here are some decent all in one systems...and since they are from costco you can return them easy if you dont like them. http://www.costco.com/Q-See-16-Channel-HD-NVR-Security-System-with-3TB-HDD-and-9-3MP-HD-IP-Cameras.product.100123648.html http://www.costco.com/Q-See-8-Channel-HD-NVR-Security-System-with-2TB-HDD-and-6-1080p-Cameras.product.100129001.html Or build you own... http://www.aliexpress.com/item/2013-Hikvision-Original-infrared-gun-waterproof-network-camera-DS-2CD2032-I-3MP-IR-ip-camera-support/1397052584.html http://www.aliexpress.com/store/product/2014-Hikvision-NVR-16CH-Plug-Play-8CH-PoE-Up-to-5MP-Onvif-Family-level-Network-video/638300_2052108539.html

since you need to run power as mentioned you are way better off with a poe camera. You just need to run a single thin Ethernet cable from your poe switch or injector to the camera and you wont have to worry about signal strength... Another option

If you bought your system from costco just take it back.. you can always put you nvr on a time to reboot once a week... The problem is certainly not hikvision, I have hikvision and dahua cams running 24/7 with no issues.

so the camera will be mounted to the building behind the auger?

I dont see that camera supported by synology...i dont get the idea of saving a few bux and going with a no name brand then spending hours trying to get it to work.. Try this http://www.ispyconnect.com/man.aspx?n=Kayodo you can also try wireshark of fiddler to try and figure out the stream.. you should be able to get it working with ispy or blue iris..

What is the model number of the swann cameras?

If you are going with standard hikvision or dahua cameras you will be fine with shokwaves switch. They only consume 3-7w of power. The only time you would use an injector is if you are only powering one camera or an odd number line 5, so you need that one extra connection.

to bad you wired a new install with BNC...regardless, you can do an SDI system a but more than your budget buy you should much better picture than the cheaper stuff http://www.costco.com/CatalogSearch?storeId=10301&catalogId=10701&langId=-1&refine=&keyword=sdi+camera

what software will you be using?

Yes of course. An NVR records video streams send over the network by network cameras. An encoder takes an analog camera and encodes to a network protocol http://www.axis.com/products/video/video_server/about_video_servers/videoencoder.htm

Boogieman replied to dinesh keswani's topic in Test Bench

use ip cameras. Ethernet is good for 328f but you can but a switch or repeater in between. 1 switch in the area with the cameras, and 1 repeater in the run to the NVR. Running that much rg6 cable is insane.

Good call. Make sure the cable is solid copper not copper clad aluminum (cca). It should be solid not stranded. Cat5e or cat6 it doesnt really matter for ip cams but if you are going through the trouble just go with cat6, the cost difference is negligible. I would supply my own cable to make certain its the good stuff.

The default http port is 80. 8000 is the media port. All blue iris cares about (for the video stream) is the rtsp port which is 554 by default. Thats why when abdelm01 put 8000 in the http port it still worked. OP is probably using blue iris because the hikvision is not his only camera and needs software that can be used with various brands...or there a features that ivms does not support like webserver or software based motion to allow for different settings for recording vs alerts, to name a few.

Forget about a wireless system, they are unreliable and lousy. You need to run power anyway, run ethernet and use POE (power over ethernet) so you only need one wire per camera. If you want something plug and play look at the swann and qsee IP (not sdi,) systems at costco. They are rebranded hikvisions and dahuas. If you cannot run cable yourself pay someone with expertise to run the cable, they can do it neatly and cleanly. It will cost you less than trying to get wifi working and will be stable.

your modem should not be plugged into your switch Modem>wan port on router> switch plugged into one of your router ports.

a single run is always better than a patched run. Folks only use patch panels for neatness, or they are concerned that there might be breakage of the cable is disturbed alot. I doubt you will have any issue using indoor cable outdoors..i have done this for years without issue. Just use good quality cable, Solid copper not copper clad aluminum or CCA. Home depot usually carries overpriced junk, buy from monoprice or cable matters on amazon.

I dont know if it would have the same effect. Have you tried other ways of eliminating the glare? Making sure the foam ring is pressed up against the glass? where is this camera mounted?

viewtopic.php?f=19&t=37582 yes

The sadp application will find the camera and allow you to make changes regardless of the ip range of your router. The other way to do it by changing your pcs network settings...there are lots of posts here about doing it that way.

hikvision makes an ip pinhole covert cam.

Dont do it, you will not be satisfied. Go with a wired system. If you cannot run the wires yourself pay a pro just to run cable. If you MUST try wireless, you can give the hikvision 2432 cube camera a shot, but you will need a good strong wifi signal. If you are considering outdoor wifi dont...keep in mind that no camera is wireless so you need a power source,,,you may as well run cable... For indoors a plan B might be powerline adapters...but they are not 100 percent... Bottom line, run the cable. What are you trying to watch? what is the purpose of the system?