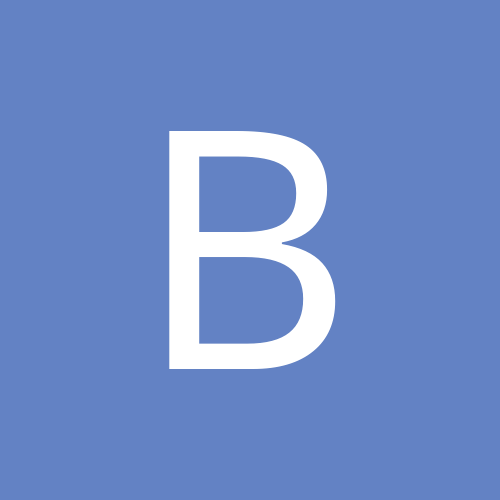 Content Count

20

Joined

Last visited
Everything posted by Boogieman
Silly idea....you wont get any usable images that way.

As others have stated, do you think this unit only supports low res ip cameras? Find the manual on google...you will see a list of supported cameras including 5mp cameras. That said, toss your d1 cameras in the trash and upgrade to 1080p...they are cheap...

Go with a different installer. Hes trying to use cheaper systems to increase his profit. A new install should be ip.

You dont need the internet. You are doing something wrong..make sure the ip cameras are on the same subnet as your router. If you are not using a router, that is your issue...you need to set static ip addresses for the cameras. leave the gateway and dns blank.

I'm not sure what you want me to test. I can prove that with high motion 30Mbps looks better than 15Mbps (everything else being equal), but I don't think that is really the debate. Are you implying that IP surveillance cameras are of such poor quality that the difference between 15Mbps and 30Mbps would be unnoticeable? I would find that surprising. They have decent sized lenses, brand name sensors, and realtime h264 encoders are largely the same in terms of performance. I would assume that given equal data rates to a GoPro, a quality IP camera would look very similar. No? What is the limiting factor? I am using it for something other than surveillance, namely broadcast use, though that's not as fancy as it sounds. For example, I already stated that I am looking for something that is "GoPro" quality in terms of video. They would be installed on the exterior of a large boat. Lots of motion in the picture, hence the need for high bitrates. Being installed by the ocean I don't expect them to last forever. The budget is fairly low, about $400 - $500 per camera. You cannot compare the changes you see in the gopro to an ip camera......Forget about the high bitrate...look for a camera that provides a good image. You are going about this the wrong way....but seems like you know better...

I would agree that optics and sensor are VERY important to creating a good image. This typically means a large piece of glass and a large sensor. However, under full sunlight, the requirements are fairly minimal. A small, inexpensive fixed focus lens works wonderfully. The sensor is getting gobs of light, so it doesn't need to be that fancy. Hence awesome looking video from tiny lenses and sensors on phones. And for a given camera, there is a point of no discernible improvement with bitrate. I would argue that for the typical h264 encoder that point is reached somewhere near 40Mbps. Assuming you have a decent camera, the data rate and compression scheme are the final word on quality. If your video is full motion, with every pixel changing in every frame, you will need a high bitrate. My experience with h264 is that anything below 10Mbps (VBR, 1080p30) is going to look "muddy". You will lose detail in wind-blown tree leaves, water ripples, hair, etc. Is Sony "wasting space" when they record MP4s cameras at 28Mbps? What about their pro cameras at 50Mbps? The difference is night and day. Is GoPro "wasting space" when you can only choose between 30Mbps and 45Mbps? Why, if I take uncompressed RAW footage and compress it with h264, can I tell the difference between 16Mbps and 24Mbps? Take video from an ip camera then test it. Dont believe me, knock yourself out. Seems to me that you are trying to use an ip camera for a purpose other than surveillance. What are you trying to accomplish? Where are these going to get installed. What is your budget?

Honestly, the real problem is "installers" who dont know what they are doing. Long URL? what are you talking about. 1000 dollars is nothing for a 10 camera system. You lost the password not them.

Your friend needs someone else to help her. Do some proper research before buying again.

Boogieman replied to humanis's topic in Geovision

Stop. Dont waste your money on ANY dvr card. You dont need one, its 2016. Start researching IP cameras. Throw out those old analog cameras. Alternatively, if you are stuck on using the cams, just by a replacement DVR.

Why would u say so? Because the camera sensor/optics is much more important. Additionally, even when using the same camera there is a point when increasing bandwidth produces no discernible image quality improvement. So you are wasting storage space.

The entire premise of the OP is flawed higher bitrate does not equal better image.

Not easy to find the cheap and competitive chipset to be used for h.264 compression of UHD sized video (3840X 2160X30FPS). So they probably went for MJPEG compression. Wow, you really have no clue....This is an axis camera not some low end garbage.

I suggest that everyone avoid the shop you are spamming for.

Does the box say CCA? if it does throw it out.

Wanscam is not a professional camera manufacturer. Please. Stop spamming the forum. This thread is THREE years old.

If you dont know what you are doing, buy a kit. Or find a seller that will custom create a kit. No, despite what sunnykim says, the d1 and wd1 are HORRIBLE resolution (hes a china scammer) you cannot mix and match all analog. Hes is referring to low resolution analog that you dont want anyway. You generally cannot mix and match HD over coax systems, like cvi/tvi. You want at least 1080p.

If you insist on analog, then go with a cvi/tvi HD over coax system. Costco will have 1080p lorex/swann analog systems. IF you go this route run ethernet and use baluns so you can upgrade to ip without rewiring.

As stated that is a garbage kit with horrible resolution. The positive reviews are fake. http://fakespot.com/product/crazy-deals-sannce-8ch-960h-dvr-1080p-onvif-nvr-security-camera-system-with-4x-800tvl-superior-night-vision-ir-cut-leds-outdoor-cctv-camera-full-960h-hdmi-vga-bnc-output-weatherproof-housing-p2p-technology-e-cloud-service-smartphone-qr-code-scan-quick-access-pc-easy-remote-access-no-hdd-e88b0f5f-6300-4248-8788-5084eb8646cc Go to costco canada and buy a 1080p ip kit.

That cable is copper clad aluminum garbage. Replace with solid copper. You got what you paid for. Also confirm that you used a 568 wiring standard.

Yes, I've done many crimping and all following the 568B standards, like I said my Macbook Pro had no problem connecting to the router at the other end, so ip address from DHCP, ping and browsing the net just fine. Just the camera is not working and I tried three different HIK camera's with the same result. What EXACT cable are you using. Post a link to the cable.

Have you crimped the cable to conform to the 568B standard?

Whatever you do run ethernet..and use baluns or run both coax and ethernet. This way you can upgrade to ip cameras later.

Real easy. Use a streaming device like amazon fire or andriod stick. Smart tv's have always been silly as these standalone devices are MUCH faster and are updated way more often.

Glad to see Sunny! You start to recommend 1080P cameras one day you will mention 3MP and more I hope the day would come soon when all monitors we are getting, by default, at least UHD-4K or UHD-8K and as low as less than U$200. You still dont get it. Even if your monitor is vga you can benefit from high res. Its a little know function in China, its called digital zoom. So when you zoom into a high res image AFTER the fact you get a MUCH clearer image. I guess the Chinese have not stolen the zoom technology yet.... How can you ever expect to be taken seriously if you cant understand the basic concept of zooming into a high resolution image and that a high res monitor is NOT needed for that. Dont worry sunny, I will be he to expose your constant lying. I personally think you get a kick out of screwing over US buyers.