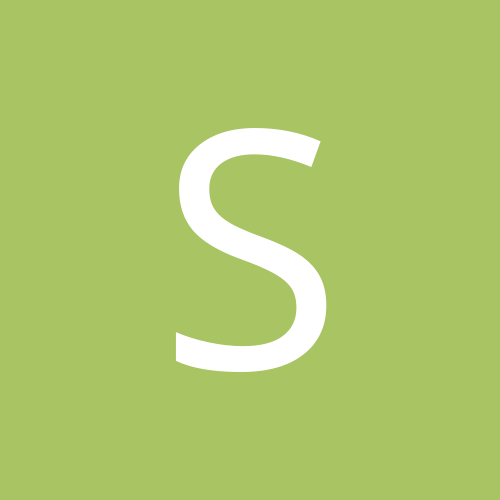 Content Count

51

Joined

Last visited
Community Reputation
0
Neutral
These dvr's have 1080p on all 8 channels recording at 30fps. That's more like it! https://www.cctvcamerapros.com/CCTV-DVR-MAC-Viewer-s/403.htm

Bump. Please help, I can't see the point in buying HD cameras if my DVR cannot record at least 10-15 fps. The reason I need cctv is to use it as evidence and so the record rate fps of "all" channels is key. Great quality live viewing is pointless if not recorded properly. I am thinking the Hikvision is garbage and nobody wants to slur it so please could somebody pm me if this is the case. I did email Hik but they did not respond to my enquiry. This is also a worrying sign.

Hi guys, Sorry to only ever ask questions, I wish I knew more. Can anybody tell me the fps record rate of the channels if all 8 channels are used? Cameras are a mix of 1080p, 3MP & 4MP. The Hikvision has great stats for channel one but for channels 2-8 I cannot understand how few fps I'll be getting. Here's a link to the unit btw:- http://www.hikvision.com/europe/Products_accessries_10583_i46512.html Regards Swampie

Thanks for that Tom, How much is the Quattro 5 (8 channel) with and without hard drive please? I have had a response from Acti and the latest firmware does not support ONVIF and so I am awaiting my question as to which DVR would support the existing firmware.

I get it now thanks Tom, so does that mean that when not using my IP cameras, I would also need to run coax in place of the cat 5 to use BNC connectors for replacement of Acti IP cameras on the Quattro? Is it possible to still use a switch and cat 5 because if I like this unit, I may use one home where I only ran cat 5? How much is that 4 and 8 channel Quattro 5 anyhow?

That old Aver EH5116PRO was recording at 400fps and 100 fps

Sorry Tom, I don't mean to be a pain bu my link was an Aver and so I don't understand your reference of my Aver not coming close to some of the Avers. How does the EH5116PRO compare to the Qvis Quattro 5 in terms of performance?

Thanks for the advice Securame, it sounds a good unit, I'm going to see what Acti say in response to my enquiry before making a decision. I have definitely chosen to ignore the HIK units within the links and yours does seem a tempting unit. Toms QVIS units also seems a good offering but Qvis don't seem to have any reviews or web presence anywhere, it is a worrying fact considering they've been around a few years by the look of it. Out of interest, how do the current units say your DS-7208HQFI compare to my old AverMedia EH5116Pro that back in the day cost £1,000 ish? http://www.moretonalarms.com/pdf_engineer_manuals/EH5116ds.pdf

It's also like trying to find the holy grail when googling Qvis Quattro 5 I get many many web pages but none that seem to match as it appears several companies have taken the Qvis & Quattro terms.

I must say there is a worrying lack of info available and not a review in sight. Is Dahua more proven by any chance?

Thank you, do you mean like this one Tom & is that related to Panasonic QVIS Quattro? http://www.ebay.co.uk/itm/Qvis-Quattro-8-Channel-1080p-DVr-Recorder-4-In-1/263186354847?_trkparms=aid%3D444000%26algo%3DSOI.DEFAULT%26ao%3D1%26asc%3D20170221122447%26meid%3D33f790d8f25d40199c199da634cff5b2%26pid%3D100752%26rk%3D1%26rkt%3D3%26sd%3D263186355112&_trksid=p2047675.c100752.m1982 Does this have better specs or performance than the Dahua?

It's for my shop Tom, 8 channels is plenty.

Thanks for the response guys:) Thank you, I shall look into that unit. I didn't really want to go with anything in particular but these units were from the place I bought the Avermedia originally and I trusted their after sales. I have emailed Acti Tom. The latest update page is linked below and was 2012 but I cannot see reference to ONVIF. http://www2.acti.com/product/support/ACM-7411 I purchased the Avermedia from RFConcepts the same crew with the outdated units:)

https://www.rfconcepts.co.uk/dvr-16ch-1080n-4-in-1-dvr-ahd-tvi-cvbs-ip.html https://www.rfconcepts.co.uk/hikvision-ds-7208hqhi-f1-n-8ch-turbo-3-0-dvr-rf3380.html Working with:- * 3 x IP Acti-7411 cameras https://www.acti.com/product/TCM-7411 * 6 x Unknown analogue 8 year old analogue that may get upgraded The Falcon will accept my 3 IP cameras whereas the Hikvision will only accept x2 IP cameras. So I may be better off dropping the additional IP camera and adding better analog cameras down the line.