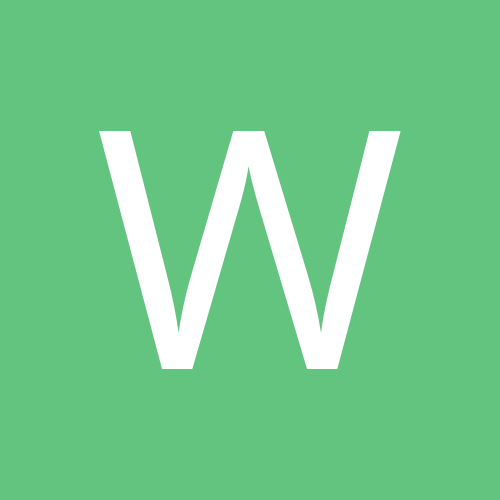 Content Count

112

Joined

Last visited
Community Reputation
0
Neutral
Sheriffa, just to help you understand why some installers are recommending single mode, and how much you should install Multimode preceded Single mode from a commercial perspective. Single mode is faster and goes a greater distance. There are still some proprietary interfaces that only support multimode because they don't need the speed, they are low volume or legacy products not worth the investment in upgrading. Government and enterprise and larger medium size businesses started migrating to single mode away from multimode between 2000 and 2005. At this stage multimode fibre was only good for 100mb-s only since 2005 have we seen gigabit multimode. Working in a geographically distributed LAN environment there would be times where we would put in a low end multimode switch on to a small remote office with less than 10 computers, however we would always install both multimode and single-mode to that office. Larger buildings that already had multimode we would pull single-mode only. The view being that when budget allowed all the switches would be upgraded and the entire network would be single-mode. The biggest drivers in the larger network space are Consolidation, Redundancy and Management. Consolidation Externally the cost of leased lines is formidable. So enterprise environments move to consolidate their networks to minimise their leased lines. Internally an enterprise site may have services like VOIP, access to process control systems from off-site vendors, onsite contractors networks CCTV the list goes on. These networks require fibre, very quickly using up spare fibres and or the room you have spare in your conduit. The answer is to moved to managed switches with VLANS, clustering or stacking the switches to increase the number of ports without requiring more fibre cable. Fibre itself is then trunked to optimise the bandwidth, so instead of having 2 x 48 port switches on their own separate fibre, the two switches are clustered and the they share the aggregate of the two fibre pairs which in turn provide redundancy through STP. This way if one switch is under more demand than the other, the load is shared across the fibre, reducing the amount of fibre you need. Redundancy Redundancy in an enterprise environment becomes a capacity issue, again consolidation is used to manage the fibre capacity. For redundancy you must have two fibre pairs running to each switch. Redundancy on separate switches is n x 2. On a group of stacked or clustered switches it is n + 1. So in the case of 4 switches separated they need 8 pair but consolidated they need 2 pair. Management Very similar to the notes for consolidation only to add the less points of management the better. So consolidation or clustering your switches to a single managed switch decreases the room for human error and makes a large network with many switches easier for the network administrator to get his head around. This all sounds well and good but when you add routers, wireless LANs, firewalls into the picture management becomes quite complex. A single switch with the wrong configuration can cause problems across the whole network, I have seen a laptop plugged into a port only configured for phones bring down the entire phone system. At the moment I am sitting at a site with a several clusters of 10 or more switches. All trunked back the head office into a firewall, everything is virtual, LANs, firewall ports, routers, it all sits in clouds underneath the physical layer. It has taken 3 months to find and solve an asymmetrical routing issue between the virtual firewall and the wireless LAN. So there is some pain involved with the enterprise level of network management not to mention cost. The other option, which is feasible in smaller networks, is to keep the networks physically separate, which means separate fibre, as services become available to smaller businesses you will need to provide managed converged networks or physically separated networks. This is plausible because of the cost and difficulty of network management which only becomes efficient at a large size. So as an CCTV integrator you must be sensitive to the client's needs. If you put in multimode and a network engineer comes through in 6 months time and tell your customer they need to re-pull single-mode fibre then you're not going to be too popular. Sherrifa, I hope this helps you understand why some people have recommended single mode while others have recommended multi-mode The day is coming when 1gb will not be enough for your 64 x 100megapix cameras, the wireless LAN you have installed in your warehouse for the touch-books for your stock pickers, the IP based cordless phone systems or possible the mobile substation that allows your employees to use the local PABX when in range so there are no charges for their mobile phones when making internal calls and only land line charges when making external calls, the stock tag swiping system than is now entirely IP based, along with your wireless bridge to the warehouse you bought across the road as your business expanded. So before you get greased up you may want to consider your fibre count. Your decision is one of risk vs return, multimode will get faster as Gbic technology improves, network management will become more out of the box and consolidating networks will become more feasible to smaller businesses and on lower cost hardware and single mode technology will come down in price. On the other hand the services you are going to deploy tomorrow will take you by surprise. So the question is not so much what you need today but what you need tomorrow and the net present value of your investment and the risk of under investing. My advice is, if you need to put fibre in the ground, investigate the cost of composite cable (single + multi) and plenty of it, include the cost of the pulling and be mindful of the capacity of the conduit. If you are going direct bury just put in lots. If the cost of pulling fibre is negligible, then you can go smaller fibre count multimode. If you're installing in a larger environment then consider single-mode hardware that is management compatible with the existing hardware. If the environment you're installing in is larger but has a ailing network then make sure you're aware of the customers network plans for the future. Hope that helps. (Sorry about the essay but I am using parts of it in a project submission)

Seriously, I outsourced the first trailer I had built it had an 8m mast with two Pelco Esprit PTZ's on a crossbar. The mast was not telescopic with a hinge on the back of the trailer 2m above the ground. The whole thing looked really good, however the cameras needed to be removed to tow the trailer so the PTZ's wouldn't get damaged. 30kg of cameras and PTZ, 8m mast 1.5m to counterweight, do the math. 30kg / 1.5 x 6.5 = 130kg counterweight around 3.5m behind the axle. So if someone took the trailer off the tow vehicle before fitting the cameras they would have to weigh in at 100kg to keep the draw bar down. Back one up to the crest of an open pit, disconnect from the Landcruiser and watch the thing throw itself down a 400m deep pit. We had a procedure to stop this from occurring and it never did happen, but it was always on my mind that someone wouldn't read the procedure. So I eliminated the problem altogether and built new trailers taking control of the design. No big issues as it had many other issues that I fixed in the next 3 versions of trailers. The other problems were mainly power capacity and safety related.

I have already done this but from a different angle. Don't know if it would work for you, but will give you a few things to think about. Possible Major differences. 1 Heat. We work between 0 and 55c 2 Remote power only (this really sticks up the price) 3 We always had connectivity back to servers (wireless 5km or less) 4 Always looking at mining equipment 400m~2km away 5 Security not an issue Possible similarities 1 Large masts are problematic. Mast movement when looking distances. (note your IR triggers may have issues) 2 Counter weighting masts can make them dangerous, don't build a catapult. 3 Electrical regulations with earthing etc. Issues A DVR distributed NVR wouldn't work for us due to the heat, so we used Centralised NVR only. However you probably don't have the bandwidth back to your servers. Power. If you need remote power get back to me. Gensets suck Solar is way better if you have sun but its expensive and weighs a lot, (batteries) Long distance cameras. If you use any long distance cameras then your PTZ housings are really inefficient from a power consumption perspective. So if you're concerned about any of these things drop me a line.

Multimode is going no where! We put it in every day. Government projects where money is no object are migrating to 50 micron and 50 micron laser optimized but short runs will be multimedia for a long time to come. As a general rule Multimode is used from MDF to IDF closets and short run building to building. Good points, I did put in a group switch for a PABX back in 2004 that was legacy multimode only at the time and I guess there is little reason for that to change, and I guess as individual devices may be multi mode, like fibre channel disk arrays and I have come across some radio units that run fibre back to their indoor units. My comments did say run of the mill IP devices, like switches etc. I guess there are some routers that will come with multimode only fibre cards. I did deal with several low end switches that supported multimode only, but I slowly replaced them with Cisco IP3000's as a standard and moved totaly single mode. I always had legacy runs of multimode around but all my new runs were single only. The Cisco IP3000 are industrial switches that are managable with the rest of the corportate network so I deployed Vlan, Spanning tree, Trunking and IGMP Protocols over them. I wouldn't get that level of (centralised) management from a cheap switch with inbuilt multimode. Also most of my runs were between 500 and 10km so multimode would have a capacity cost. Just another point is I ran an NVR site only so no analogue over fibre. So I guess if you have legacy non IP gear around, PABX, Serial over fibre, or DCS systems then make sure you put in multimode + singlemode. If you aren't consolidating your networks like I did, then cheap switches with multimode may be the best solution. ssmith10pn, I am an end customer who does all my own intergration and am about to move jobs and consult on another installation. CCTV is only a very small part of the system, the rest is monitoring and distributed control systems in a mine. Can you give me any specifics where you have had to use multimode for IP video or any managable low end switches that have worked for you, I am always up for new ideas or changes in direction.

Guys, Multimode went by the wayside years ago. I haven't installed multimode since 2007 and that's because I had a RAD serial to fibre multiplexor to support. As far as normal run of the mill IP gear goes no-one looks seriously at multimode. Single mode and multi mode cost around the same, Cost of burying fibre is usually the main expence. The ends supports can be more expensive but not as expensive as having to change from multi to single when no one supports it any more. There was a world wide shortage of single mode around 2005 that was because everyone was replacing their multi mode.

Not a dumb question at all. The reason why we look at high end cameras and lenses is because of the cost of infrastructure. Because we work in a dynamic environment where we build mountains and valley in a day, we either have to place our cameras miles away from the action or go mobile. These are around $145k and will support in excess of 12 cameras. But we run many other comms systems off them as well. When we started we were paying 70k for a trailer that could only support 2 cameras. So we sized up and threw in as many synergies as possible and came up with these beasts. 5.5kw solar. 1.7 tonnes of battery. 15m mast with 45kg headweight. We have three of these some with cameras on them and others we mount cameras on frames right on the side of the pit. After taking out the cost of the other services powering a camera is down to under $8k each. So in many cases its worth throwing the money at the better camera and lens unless your willing to fork out some big bucks for trailers of other infrastructure.

That's a nice peice of equipment, the EH5729 might give it a go. but its only 150mm high and about 750mm long. But you should be able to get a special order from Pelco for a longer one. Just need to secure it so it doesn't get ripped off. What camera do you recommend for that type of equipment? I am not particularly impressed with most CS mounts. They are fairly flimsy when you consider you are hanging a couple of $k off the end of them and are sitting them in a several $k of PTZ and power system. At the end of the day the camera is the cheepest component of the excersize and starting to be the weak link in the system.

If anyone is interested in serious solution you can talk to http://www.orionintegration.com.au. We are only an end use but are our own systems engineering department controlling around $10m of bleeding edge control systems on $300m worth of heavy machinery, so we make up anything we want or need. CCTV is not our leading system its just a bit of icing on the cake and doesn't have the big returns of our other systems. However being in an extreme environment we have had to manufacture our own stuff to come with heat, power and dust solutions for any of our systems. Recently we started talking to Orion Intergration and they had done many things we are already doing or want to do. So now we are outsourcing most of our CCTV mods to them. They are dealing with some big lenses, long distances and extreme temperature stuff. If you start heading down the modifications area talk to them and they could save you alot of heartache. Just got off the phone to them about this topic and here is some extra info. 1: Stick a 240mm lens in a Pelco Esprit with an IP camera in a hot environment and the camera will crap itself. You need to add a cooling system, this will cost about 5watt. This is because the 240mm lens reduces the air volume in the camera. Computer memory is about the first thing to fail electrically. Analogue cameras can take it IP's can't, but why do you want to stick a $1500 lens on a 640 x 480 camera. 2: If you are going to big lenses look at Cannon SLR lenses. They are much better than standard CCTV grade stuff. 3: If you go for a bigger housing on an esprit the stepper motor will stop working if it senses an overload. I mentioned that I was worried about overheating in the previous post They said its not an issue just the thing will stop working. They make modifications to overcome this 4: Pelco will sell an Esprit with a longer housing as a special order. But the other part numbers I mentioned earlier may be the go they are from the old legacy systems. They are substancially wider making for more air space. However more windage as well. 5: Orion do make extensive modifications like turning Esprit to IP and power mods to reduce power consumption (a must for solar installations) You can spend up to $20k AUD of one Esprit PTZ from them. Before you all turn away and think that is rediculous my first attempt at Solar power mobile trailer based cameras cost $36k per camera for power and remote connectivity. After investing $600k on 4 massive 5 ton trailers I now have that cost down to $8k per camera though the synergies of many other systems on the trailer and the sheer size of the trailer. We are about to build a further 6 smaller trailers for $400k including 12 cameras. So turning a 2 camera trailer into a 4 camera trailer for the cost of $20k per PTZ can be worth it. Or if you put a single camera in a remote location the cost of power can be enourmous. Reducing power consumption it the best way to reduce the infrustucture cost. These guys have done all the hard work, just pass the bill on to your customer and get it right the first time. 6: Anyone interested in the Esprit IP conversion. We were doing this ourselves, Pelco don't do it because they have to change the slip rings to meet RF compliency. If your willing to take the RF issues on yourself you can make the mods your self. (like there are lots of devices going to be affected by the RF from an unshield ethernet cable in a PTZ sitting 10m from any other device.) Anyway its more that just running a few extra cables. The RS485 cables have to bypass the baseboard which has filters in it. So you need to modify the filtering in the mainboard in the top of the PTZ. Again you can get Orion to do this for you.

Has anyone looked into or used the Cisco video equipment?

The problem with most PTZ's housings is they don't support IP camera's. (housings that will fit a decent lens). We use a Seikou HZCG12240 240mm lens with a DVTel IP camera in an Esprit but we have to modify the PTZ to carry the IP signal up to the camera. And this combination just fits with some modifications to the curcuit board to make room in the housing. There is a Vendor in Australia who will do this for you, or Pelco are planning an IP version soon. For bigger lenses Pentax look the go but I have never used them. You can get bigger Pelco housings and put them on Legacy PTZ pedastools or even put a bigger housing on the Esprit but I stopped short of the latter option fo concerns of burning out the motors with the extra weight and windage. (The Esprit housings continuously use the motors to keep the housing still against the wind). Housings that may fit the Esprit are EH4718 (457mm) or the EH4722 (558mm) the Standard Esprit housing is only about 350mm long. I have not made this modification myself it is possible but the holes don't quite match up so its no walk in the park. And as I mentioned before stress on the motors may be an issue. I can't help you with the number plate issue as we look at trucks the size of the 3 story house up to 2.5 km away. And we have massive image distortion due to heat and dust. Typically we deal with 50 ~ 60 degree thermals comming out of a 500m deep pit. I am yet to deploy the megapixil camera and expect better results out of that but we have bench tested it and the modifications we make to the PTZ. This projects with 6 mobile camera towers has been approved and will be in opperation in the next few months. Then I might be able to help you wiht some number plate information. This picture is taken with dirty lenses down a very hot pit. The amount of hot exhaust being expelled by the vehicles alone warps the image. It is taken with a PAL cameras with a 240mm lens. Squashed into a Pelco Esprit. In the preview the image looks worse than real life but as you see you wouldn't read a car number plate unless it was cristal clear with no distortion. To put things in perspective a car doesn't come up to the track height of this digger.

Its a not too much of a problem. Every now and then you can face them up during a storm but we go 6 months without rain. So you just wear the dirt and clean them once ot twice a year. Now we tend to mount them on the hand rails of trailers with working platforms or on ground based frames so they are easy to service. We are yet to stick one on the telescopic masts and they were bought with that in mind as an option. We have three 15m air powered telescopic masts that can handle a head weight of 45kg. However we worked out that it is important to hold the camera as still as possible when looking long distances. Masts cost about $17k each. I guess the vehicles we are looking at are dirty in the first place so it hides it pretty well. All the stills were taken from the same camera and only on one is it obvious the PTZ cover has lots of dirt on it. Still it would be nice to clean them a bit more often

Hey AK357 did you have a camera in mind that would do the job better? Its got to support Multicast, be the right size, take a c/cs lense or a 240mm lense, efficient codec, fit in a PTZ or have a well supported PTZ protocol. I would have liked to have found a higher Pixel camera.

hey woody, you arent worried about the radiation? The third arm comes in quite handy really.

I don't care too much about frames, I am not watching a movie. Most of the time when we play things back its at fast motion anyway. We use it for replaying safety incidences. Understandable that you would care if you were in a casio and you where watching for slight of hand. What we want is to be able to see the number on the truck. We currently run with a throttle of 1000KB/s which is about 5 frames per second. This give us 12 days of recording and keeps bandwith low. DVTel had a very good NVR security model that let me share out to many uses in different groups and group my cameras and control PTZ access to different groups. Its security model now isn't that crash hot, but since the system I put in 4 years ago has done well I will stick to it until I change the whole setup.