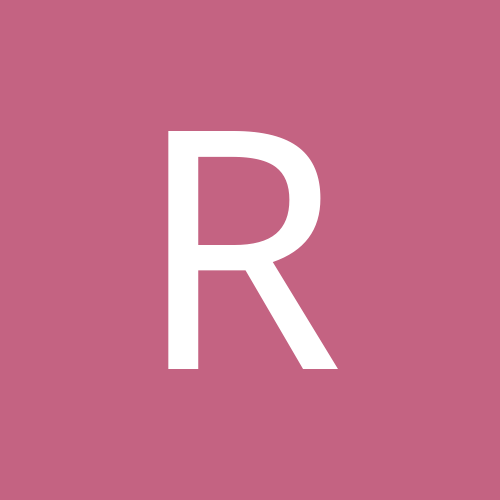 Content Count

35

Joined

Last visited
Community Reputation
0
Neutral
Have a look at this one. I recently installed it and it is well worth the money. A great day/night performer. http://www.cnbtec.com/en/html/product/product.php?inc=spe&seqx_prod=388

I recently installed this LED Color/BW dome and REALLY like it. GREAT night time performance with IR cut filter and it has no color washout with light and dark spots at the same time during the day. The LED's work VERY well too. A great buy IMO. I am thinking about a few more. http://www.cnbtec.com/en/html/product/product.php?inc=spe&seqx_prod=388

You can disable the IR. Might have to cut or disconnect a wire.

My experience EXACTLY!!!!!!!

OK..Hows this for positive. I value your PERSONAL information as far as input on a select few CCTV products. However I will NEVER EVER EVER spend another single cent with spytown due to poor and questionable business pratice and pathetic customer service.

According to the terms of service, pornographic files may not be uploaded under any circumstances. This includes, but is not limited to, files depicting genitalia, nudity, or sexual situations. To report infringements to the above-mentioned clause, please visit the Abuse Department. http://reg.imageshack.us/content.php?page=email&q=abuse Uploading any type of the above-mentioned files will result in: * The immediate termination of user's ability to use ImageShack® or any of its provided services. A banned user will experience the following consequences: o The ImageShack® website will not load. o All ImageShack®-hosted images will not load. o All images and accounts related to the infringement will be deleted. ImageShack® will not hesitate to completely ban any domain which uses ImageShack®'s services without regard to ImageShack®'s Terms of Service. If a domain is banned, any file hotlinked on that domain will display this image. If such a situation occurs, the domain's owner must ensure the quick removal of all files hotlinked from ImageShack® on that domain.

http://www.imageshack.us Free image hosting with thumbnail views for forums

Well apparently you dont even have these cameras in stock or I would have a tracking number by now. Now you too have a story to tell about spytown (no longer second hand info). Considor it a lesson learned as you got off easy. Spend your money else where. A place where the vendor values a customer.

This is getting ridiculous. Are you a stock holder with Nuvico? 10 posts today and in every one of them you are pushing hard on the Nuvico's. Not to mention some of those threads are many months old. What gives?

You delete faster than I type.

The file name is taskmgr.exe if that helps. Can you use a mouse? Create a link or shortcut that runs that file.

http://www.cctvforum.com/viewtopic.php?t=3036&highlight=gas+station

I give up trying to open this thing to adjust the lens. I think they super glued the pieces. The end cap does come with a little effort to expose some dip switches. Moving them up and down only made it worse (no documentation as to what they are) 2 are a digital zooms one may be AGC and another may be for the IR filter. Anyway, I relocated the cam to the backyard in some different light and it is suitable for that location. This cam is pretty good in the dark with just the LED's providing the light about 20 feet away. I like this one better than the Speco 7706 at night. (Exview vs SuperHAD I think) The Speco is REALLY gray and kinda fuzzy looking. The Exview Dome and bullet I have look nice and have SHARP well defined edges on objects in view (REALLY REALLY nice if you have external light).