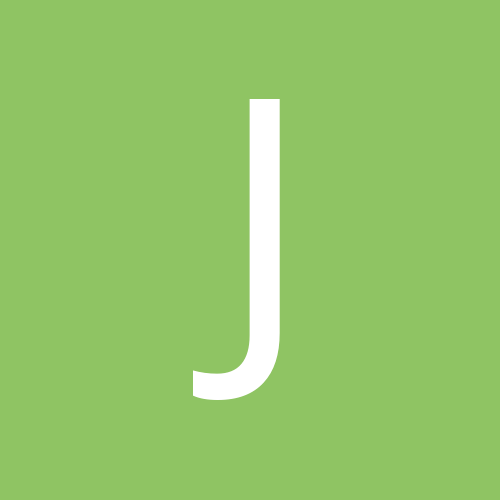 Content Count

97

Joined

Last visited
Everything posted by Joebo
I've never used these before but there data sheets states you can archive to USB 2.0. However, the manual doesn't tell you if you can archive a day or week or whatever. it only states "archive in increments of minutes" which make me believe the answer is no. My guess is when they refer to archive to USB 2.0 they mean burn an incident (burn to DVD or USB)! Check out the manual here - http://www.atechsystems.us/manuals/Symsafe_Pro.pdf

This guy is NOT safe at all! If you were my daughter I would've made you move already. Now his son is an a-hole too! Unbelievable! You need to let everyone and their brother know what's going on because psycho boy is dangerous. No denying that fact! First off, drive around with your camcorder and record your every movement and his foul language. Or, maybe it's time to contact somebody about covert camera and audio recording (in your hat, button, or the one that looks like your headset for the phone... something!). Do not take this lunatic lightly! Can you put a tree or a flag up in front of his camera? Also, go buy big ass spot light! Shine that right into his camera it'll be useless. If the cops say anything, tell them you saw a peeping tom (aka freak boy neighbor). Next time, i saw a bear. Next, I saw a raccoon. If he can say bullcrap every time you call them... so can you! Plus you won't bee shining it into his house, but you'll be disabling that camera. If it were a b/w camera you could buy an IR illuminator and shine it directly into the camera. he won't see the light and neither will you, but that camera sure will and all he'll see would be a washed out white spot on his video! Bottom line... get the "blank" out of there!

I've seen this on the cheap... um, i mean inexpensive bullet IR cams! The ones i had were all defective! Should've known better... this is commonly referred to as the "cheap man always buys twice" phenomenon!

sounds to me like this is a question of integrate vs interconnect! If your talking integrating an IP camera with a VMS software... isn't that what ONVIF does for the IP world? http://www.onvif.org/ If the companies are following these standards, i can take that IP camera and connect it up to my VMS system without having to write a sw interface (using an SDK). If they are talking about integrating access control and CCTV... they can do some integration using RS232 (like an ACS would talk to an analog matrix). This has been done for years. And if the VMS or DVR accepts ASCII data, we could even start recording, speed up frame rates, etc. based on the text that the access control system outputs. Other than that, in order for software A to communicate with software B... you need to use the API (SDK). If not, you're doing basics interconnection via RS232, inputs and outputs or some other rudimentary means!

What's a VCR? Good luck finding that manual. In the meantime, what are you trying to do? If connecting to a Multiplexer, use the trigger connection to synchronize the two units. The mux will have an input and the VCR will have a cam switch output. Go to the following link for a tech bulletin (it'll be the same for most vcr/mux combo's) http://americandynamics.net/support/documents_index.aspx?docType=201 (click on Analog VCR and look for Synchronizing a VCR) If you're using for anything else, get a T180 tape (it's a High Density VCR) and press record! www.swilber.com/Web-Collateral/TLC4000V ... Y-FAQf.pdf Good Luck!

Give them a call at 1-800-320-4888. The system states that it can save to AVI file format and more. Call them up and tell them that's what you want to do. http://www.oscdigital.com/contact.htm

Here's the manual! cbceurope.co.uk/CCTV/.../ZR-DHD_DVRs_Inst_Manual.pdf

The SD Ultra III is an American Dynamics unit. You would need the DVR to output either "Sensormatic RS422 (4-wires, shielded)" or "American Dynamics RS422" because at that time they did not have other manufacturers protocols (e.g. pelco, vicon, bosch, etc.) built in. Or, go on Ebay and purchase a TouchTracker Controller (ADTT16E). This unit will output SensorNet data (2-wire, no shield) to control both domes. Just make sure they sell you the EIM module and cable along with the touchtracker otherwise it's useless to you. You need the EIM to supply power to the keyboard and output the SensorNet data to the domes. And, yes you can star connect off of the EIM module.

You do have quite a few to choose from. I like: Milestone - easy to use, very well supported, not many issues that I've experienced. http://www.milestonesys.com/home ONSSI - Love that Ocularis interface... like an iphone! I think it's the best looking interface out there. They run on Milestone (at least i think they still do). http://www.onssi.com/ Genetec - is there anything this software does not do! Also, nice interface. http://www.genetec.com/English/Pages/Default.aspx VideoEdge (American Dynamics) - love the fact that it's Linux and very nice architecture, but... the GUI works but needs a face-lift and they don't support as many cameras as the others! In my opinion, the top 3 are the ones to choose from! We use VideoEdge because our existing AD clients will eventually have one sw platform to communicate with their existing product. As for the 3 you've seen, I haven't done anything with any of them. Sorry, i can't help you there! Only thing i can say is the reason we never used Endura or Indigo is because both are very much proprietary systems (a lot more than most anyway). You need Endura storage or Indigo cameras only and Endura workstation, Indigo Encoders and so on... All the others let you use what you want. Not that you have to you something else, but if you run into issues... it's nice to have options! For example: I like to use Axis cameras (www.axis.com) because of their progressive scan technology. I think their video looks good and when I've got people walking through the scene or I'm moving a pan-tilt camera... i get a clean image. I like Panasonic (http://www.panasonic.com/business/security/home.asp) and Sony (http://pro.sony.com/bbsc/ssr/cat-securitycameras/) cameras too. I like Ganz for my down and dirty IP solution because they do 95% of what i need a system to do at a great price! And, i use them instead of the original vendor because they stock stuff and support is good. I like Intransa (http://www.intransa.com/) because at least they've tested their iSCSI storage with many popular DVR's and NVR's. And, now they offer VideoAppliances so I can be sure that the device I'm putting in to run my NVR has been tested with the NVR platform i choose. Less chance for failure! Plus it is pretty good looking for a bright green device! I can certainly look in any rack and quickly identify my NVR and Storage! Bottom line, none of the 3 you've seen are going anywhere so you can be sure you'll be supported. My only other suggestion may be to get yourself a ticket to Anaheim, CA and head out to the ASIS 2009 show Sept 21-23. You'll see everything there! Go here to sign up for a free pass - http://www.americandynamics.net/whoweare/events.aspx (plus there are some great parties to attend) Good Luck!

http://www.salientstills.com/products/index.html http://www.dynapel.com/products/category.php?c=27

Sent you a PM with the process!

From what i can see, it was recorded by AV Tech. Maybe the AVC787 - Supreme Pentaplex System or 761. Go to: http://www.securicorp.com/support/ Under downloads you'll see the Remote CCTV Software. Download this and hopefully you'll be able to play back the video!

used them on shorter runs without a hitch. used Nitek on longer runs also. No problems with either!!! http://www.nitek.net/newproducts_asis.htm

maybe at Nitek... http://nitek.net/utplinks_xp/index.htm

http://ipvideomarket.info/tutorials

The video signals are transmitted over coaxial cable and connect to the multiplexer (mux) first. They then loop out of the mux (each mux has 16 video inputs and each input has a looping output) and connect to the VM96 matrix. NOTE: The mux will have a termination switch located between the 2 BNC connections for every camera. This switch must be set to the HI-Z (or sideways setting when looping the video! In your configuration, the muxes are used to take up to 16 cameras and record them on a single VCR. The matrix is used to monitor the cameras by allowing you to call any camera up to any of its monitor outputs (up to 8 outputs) using the TouchTracker keyboard. As for the mux setup... check out this link from ATV! Your mux/VCR configuration is going to be the same (VCR out to VCR in and visa versa)! http://www.atvideo.com/Support/tech_tips/cam_switch.pdf And don't forget about the VCR tape maintenance (go to link below)! http://www.atvideo.com/Support/tech_tips/multiplexed_tape_playback.pdf

http://www.youtube.com/results?search_query=exacqvision&search=Search&sa=X&oi=spell&resnum=0&spell=1 Good demo's on their sw! H.264 compression... very nice video!!! I like!

The only thing the mux/vcr is used for in your configuration is to record / playback video. There is no direct interface into the VM96 Matrix Switcher. Typically, you would bring the video into the muxes, loop out and terminate at the matrix. For multiplexed displays you would either connect monitors up directly to your multiplexers or if you have additional inputs available on the VM96 you could bring the output of the mux to the input of the matrix. Doing so provides with the ability to call up a 4x4 display on any of the VM96 outputs. NOTE: you won't have any control of the muxes from the TouchTracker. All mux control will be from their front panels (2x2, 3x3, etc). As for the recordign side of things, vcr out to vcr in (between mux and VCR) and visa versa. iI would also connect the cam trigger output of VCR to VCR trigger input of the mux to synchronize the recording between the 2 devices. Much easier!

http://cctvcad.com/ Look at "the principles of CCTV design in VideoCAD. Part 2. Person detection area, person identification area, license plate reading area" PDF! Maybe that will help!

http://www.cbcamerica.com/cctvprod/ganz/dvr/index.html http://www.nuvico.com/product.asp?strCategoryCD=DC001 Haven't had any issues with either of these companies and they are priced right.

Looks to me like he'd be able to upgrade his Mac to OS X and all will be well(see below) http://www.apple.com/getamac/windows.html "As Computerworld's Scot Finnie points out, now you can forget about having "to choose either the Mac for its superior design or Windows for its wealth of available software.â€

http://www.americandynamics.net/products/controllers.aspx#productDocs_MoreResources Click on "Manual" and first link is install manual for the ADTT16E TouchTracker Controller. EIM diagram is inside (best that you'll find anyway... not schematic!). Power to EIM is 24VAC to pwr the ADTT16.

you could bring the 4 cameras to be displayed on teh separate monitor into a quad (with looping video inputs) and then terminate those 4 signals at the DVR. The output of the quad will connect to the monitor so that you can view the 4 cameras simultaneously! http://www.atvideo.com/Products/Quads/qc4.htm http://www.pelco.com/products/default.aspx?id=278 http://www.americandynamics.net/products/multiplexer_quad_premium_quads.aspx

oh, didn't know he only had 32 cameras. just assumed VM96 was max'd out at 96 cameras (or close to it)

No! All you can do is loop the video through the Checkpoint Mux and terminate at the VM96 Matrix. The TouchTracker will only communicate with the Matrix. So, you have few choices: 1. When system dies, change out matrix to MP3200 with Sensornet or RS422 code distribution unit (depending on data currently being sent out to domes). 2. Change out muxes with Intellex system and control everything through Intellex. Even go to virtual matrix if you'd like! 3. See if muxes output Sensormatic RS422, if they do... use the muxes with checkpoints keyboard attached to them! Of course, if you're outputting Sensornet data, you're out of luck!