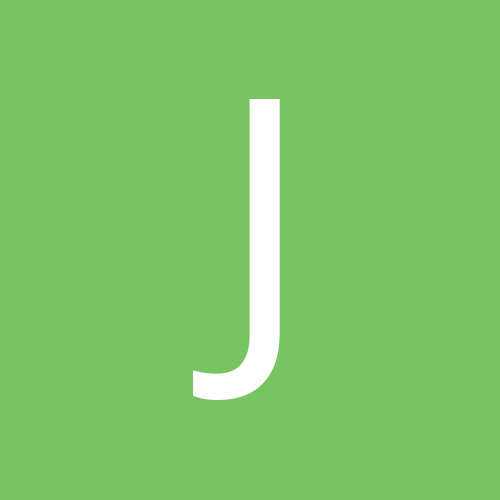 Content Count

1,622

Joined

Last visited
Community Reputation
0
Neutral
Everything is the same prior to the update from version 8.02 to 8.11. How weird that I seem to be the only one that has experienced this problem? Watching the movement indicator on the screen blink when you have the whole screen masked off is interesting to say the least. I will keep fine tuning it and see if I can achieve the same level of motion detection that I had before without the many false alarms I have encountered since upgrading the software. I knew I had a problem when I started receiving a bunch of empty video clips to CenterV2 immidiately after the update.

Tried doing what you said but I still can't get it adjusted as well as it was. Had to put sensitivity down to 1 on a door entry way. What is weird is than when I had the entire area masked off I still had signs of motion detection. Do you set the sensitivity of the mask also? Anyway have it working well enough.

Yeah I tried that too, but it also doesn't allow me to adjust my sensitivity level just right. When I try to lower the level from 4 to 3, it stays at 4 when I click OK and then go back to see if the setting held and of course it doesn't. Weird. I will take a look at the install. Perhaps try reinstalling and go from there. No one else has had this problem?

I just got around to upgrading from version 8.02 to 8.11. 8.02 ran fine, the motion detection settings were tweaked. Now with version 8.11 if I have it set at 9 the motion detection is constantly going off. If I try level 8 it doesn't register people moving. Anyone else experienced this problem? I may have to revert back to 8.02.

Yeah the Sanyo's are a known quanity, I like them. Very good Day/Night dome. The Pan Focus is probably what I'll end up buying. Thanks for the feedback.

Their specs are exagerated then? That is what caught my eye. Those other Sanyos I bought the 1184's are rated 1.2 color and .06 lux BW. When I saw the specs on this new camera and it had the WDR too I thought great. Sanyo currently doesn't have a dome that has a Day/Night with WDR capability. Their new Pan Focus Day/Night looks good, but no WDR. I haven't tried the BLC on the 1184's for sunlight coming in through a tinted window towards one of the Cameras. I want the Day/Night and WDR, but who makes one that has good low light capability, Panasonic?

I am looking for a good day/night camera with Wide Dynamic capability. This Nuvico seems to have good Day/Night specs as well. 1/3" CMOS Sensor High Resolution - 480 TV Lines 0.1 Lux (Color), 0.03 Lux (B/W) Wide Dynamic Range (WDR) 12VDC/24VAC Dual Voltage The thing is I see the CMOS and remember that most people on the forum have said it is inferior to a CCD. But my Digital camera uses CMOS and an expensive HD camera I have uses it as well. I then see this camera and wonder if it might be any good. Check out these specs. Any opions on the camera would be appreciated. 1/3" CMOS Sensor High Resolution - 480 TV Lines 0.1 Lux (Color), 0.03 Lux (B/W) (Good Color and BW Lux rating) Wide Dynamic Range (WDR) 12VDC/24VAC Dual Voltage

Thanks guys. I am also considering the new Sanyo VDC-W1594VA Wide Dynamic Dome as well. I have an application where strong sunlight will be coming in a door in the direction of the camera. I like the Day/night camera, but the Wide Dynamic might be better. It is rated at 1 lux for color, but I haven't heard anything about this cameras performance either. Let me know if anyone has used this camera yet as well.

I was thinking about buying this camera, but was wondering if anyone else here on the forum has and if they were happy with it. Here are the Specs: • No Focus Adjustments Required • 1/4" Color CCD, Day/Night camera • 520 TV Lines of Horizontal Resolution • IR Cut Filter Removal for both Day & Night Function • Minimum illumination: 1.2 lux (F1.9, Color mode) and 0.06 lux (F1.9, B/W mode) • Built-in X2.6 motorized zoom pan-focus lens, f=2.8-7.3mm (F=1.9-3.0) • 24V AC and 12V DC, Dual Power Operation • Easy installation, easy adjustment and easy set-up • Vandal-resistant Dome & Weatherproof design (IP66) • Built-in Motion Detection and Privacy Masking Functions • Preconfigured versions for SSP • Accessories Include: o VA-50H (24V AC Heater Board) VA-50ST (RS-485/UTP, Coaxial Control Board) [Protocols Supported: SANYO SSP, SANYO H.SSP, SANYO Coax, Pelco-C, Pelco-D] The pan focus feature sounds good for eliminating the need to manually focus. I'm a little confused on the X2.6 motorized zoom lens though. Is this for the Pan Focus or the varifocal lens? Do I manually adjusted the lens for the field of view I want and the motorized zoom keeps it in focus?

What cards & software have you used that you didn't like? Are you using high quality cameras? What is your ballpark budget? (not trying to sell anything) This information will help people to help you.

Typically the RAID controller will have software in its firmware that will allow you to enter a menu at boot up. If one of the drives fail you usually can use the utility of the RAID controller to break the current RAID. You then place your restored drive as the primary as you suggested. Reboot, enter the RAID controller software and rebuild the array using the utility program supplied by the RAID card vendor.

I agree. You have to do your research. I thought the main thing was to avoid the VIA chipset on the motherboards? I built a Geovision DVR using a Dell with no modifications, but it was no where near the $399 price range. Does Geovision give a reason? Do you have a link to the information regarding Geovision not recommending Dells? Thanks.

The extra hard drive would be for quickly restoring her system back to its pre-failure state. Otherwise it is a full reinstall by CD or DVD's. And then all the apps, etc. Remember RAID 0 offers no data protection. It is only for speed. Your maintaining an OS image for her? If that is the case then your set. Also it allows you to offer that service to her. RAID 0 with 4 drives it is?

I've been real sick for a long time and busy on top of it. Rory, if she's willing to buy the hard drives than what the hell. If she only has 20MB of data and she wants programs to launch fast, etc. Then go for it. But like Collin said each hard drive added increases the risk of her losing her system. But if she just needs restore back to before the failure maybe you should get here a seperate drive for her to backup her RAID drives too using Acronis TrueImage or something similar.

I agree with you about 4 drive RAID 0 is just asking for problems. I have a Lacie 500GB mirrored drive. It was fast, was, until one of the drives failed. The CPU and 2GB of RAM is plenty, even for VISTA. She will definately notice a performance boost anytime she launches a program. They will load much faster. The hard drive is still the biggest bottleneck.