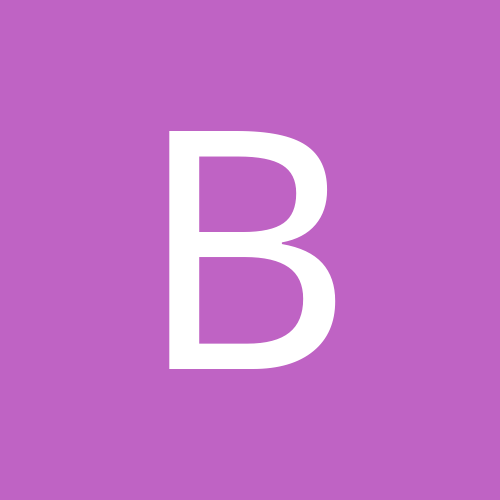 Content Count

23

Joined

Last visited
Community Reputation
0
Neutral
bigspud replied to LittleScoobyMaster's topic in Geovision

just got it from geo home, installed okay. version says its 8.6.1.0 in app.

is it possible without ie or qt. mjpeg live view works okay with dolphin and chrome browsers.

bigspud replied to hundleton1's topic in Geovision

it would be nice if the geo software had an option to leave a indicator of where on the video or jpg the motion was detected. the only thing that i found comes close is the object index detection which can show the colored rectangles.

bigspud replied to shanekennedy's topic in Geovision

i hope it works, v8.5.7 no longer supports xp, according to geo install notes. anyone tried it?

i have a gv800a pci-e in a intel i3-2100 h67 mb, and it runs rock solid.

i tried an older pci dvr non gv card, and it wouldnt work either, pci-e is the only option.

h67 intel mb uses pci bridge chip, not compatable with gv pci cards, pci-e will work.

unfortunately geo software lacks the very important feature of marking or showing sprites where the motion trigger occurs, this makes it difficult to set up optimum sensitivity and zone selection. you could try using object indexing to see what is causing the triggers, since it shows big blue squares when triggered.

sandybridge no native pci, mb use bridge chip(FAIL).

bigspud replied to Arockerdude's topic in Geovision

i emailed them about FBR and large font problem, got reply in less than 2 days.

bigspud replied to Adam Daley's topic in Geovision

what stupid place to put geo files, fbr does not save all settings, and fbr is unusable if u use large fonts in windows. the geo programmers must be real amateurs.

sandy bridge chipset mb use a pci bridge chip, many people are having trouble with this, do not use these.

bigspud replied to RichTJ99's topic in Geovision

i would like this too, 320 res is not good enough for todays displays.

bigspud replied to JustinCase's topic in Geovision

i wish it had option for 640x480 email photo. 320x240 just aint enough.

bigspud replied to programmergeek's topic in Geovision

i run my gv800, homeseer, and hd sat tv on my one computer 24/7 no problem. e8400cpu,2gb ram, ati 2400pro, win7 32bit. cpu=50% when playing hd video, 25% sd video. ram=40% use playing video. i use dexpot and a hot key to switch between tv screen and geovision.