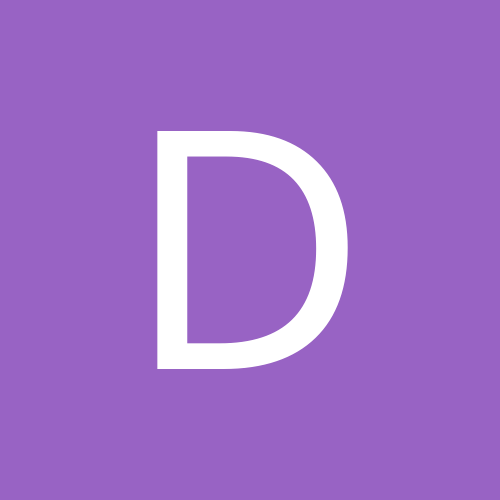 Content Count

25

Joined

Last visited
Community Reputation
0
Neutral
duckhere replied to LittleScoobyMaster's topic in Geovision

Our vendor is saying June/July but the Geovision tech I was talking to last week said he wasn't sure.

I have two locations out of my 50+ systems complaining that as they use the Viewlog the mouse buttons quit responding. The mouse continues to move the buttons won't work to slow or pause the footage. When VNC'd into the system, the mouse portion responds normally. This usually occurs when using the video at 32x speed or changing a quad view to single view by clicking a camera. CPU and memory usage sit at about 50% even during video playback with no notable spike. One of the locations was running the Geovision 854 and has been updated to 855 (removed old software and reinstalled) and the other has always had 855. I have updated the mainboard and usb drivers. I am running Intel Core I-5 2400 3.10 Ghz, 8 GB ram, 250 GB OS drive, 12 TB raided video drive Win 7 64-bit. Anyone encounter this, have any tips I may have missed? Thanks Rob

duckhere replied to precision wired's topic in Geovision

We had a lot of issues with the i-5 chipsets. Make sure you have the latest bios update and Mainboard drivers. The bios was the key for us to keep them going.

duckhere replied to duckhere's topic in Geovision

Thanks for the suggestions. We've gone to using USB drives for in-house security checks but the company wasn't comfortable with the price of using the drives for criminal investigations. We are currently using version 8 of Nero so I'm already 2 versions behind but the problem is that it does not like my 64 bit Win7. I love Imgburn just wish it would do the multiple disc thing.

I'm looking for suggestions on DVD burning software that will work with the Geovision software. We currently use Nero and of course its gotten so bloated and I'm constantly fighting with errors from it. We use it because everything else we've tried does not automatically burn to additional discs if the selected footage is too large for one disc. What are you all using? Rob

Anyone else encountering the speed up button being unavailable on version 8.5 in the viewlog portion of the software? Video shows fine at 1x and lower but for the locations upgraded to this software (2 of them) they are now unable to speed the video up. Thanks Rob

I have been searching for a connector cable and I can't seem to locate it. Our ARM Electronics WDR camera has a 2 prong video test out port. Our ARM Electronics 4SMKIT (service monitor) has a BNC connector. ARM reports they don't have a cable to connect the two. I know now that we bought the wrong service monitor as other brands include this cable. Anyone have any idea where I can get this online? Does it have a specific name? Thanks Rob

duckhere replied to aarnold's topic in Geovision

Every time I've come across this error I've uninstalled the software, removed the installation directory and reinstalled. Might also check and make sure the card is getting power and seated in the slot well.

duckhere replied to duckhere's topic in Geovision

Thanks for the ideas. I am attempting to use MS Deployment toolkit to automate the installs. Vender is going to be changing mainboards on me so I was hoping to avoid the image route but that may be the only way this time. I'll also try the sysdiff program and see how successful I am with that. If I can get it down to registry entries I can import settings.

Has anyone found a way to do unattended installs of the Geovision software? Contacted tech support, they don't know of any and couldn't (wouldn't??) tell me if the settings are kept in an ini file or registry. Any ideas?

I also had this issue when the power lead to the Geovision cards had come loose.

Anyone know of a way to make the DVD-Rom available with the system locked down with Keylock? I'm trying to prevent my remote locations from disabling keylock to check the DVD's after burning. I attempted to add it via the customize menu option, but it wanted a file or exe not a drive. Got any suggestions?

Thank you for the suggestions. I'll take a look. If it was up to me I'd be able to get a few installs under my belt just to make the troubleshooting aspect easier. A little experience goes a long way. Of course, can't hold my breath on that one......

In my case that's just not possible. I do Help Desk for 112 remote locations. Basically the company had a security vender (the only one in town) and dropped them because it would take 4 months to get new systems or get systems repaired. It got dropped in my lap and now I'm just trying to learn everything I can. I've got the Geovision systems down, but with no way of actually hands on learning I'm looking for other avenues.