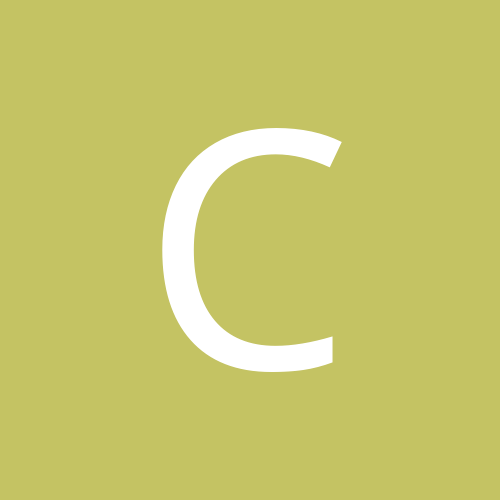 Content Count

77

Joined

Last visited
Community Reputation
0
Neutral
I finally got it to work by using a keyboard/joystick I purchased for $90.00. (I saw this fix in the forums for someone else who had similar issues.) I tried Geovision but they refused to help because it was not a genuine Pelco???

Thanks for the tip Hard. Unfortunately it did not do the trick. How about some input from Rory (yes Rory, I know it's a "budget" camera but I'm on a budget )and/or Soundy.. any ideas (or idears as we say in New England)?

I purchased a used ACD-PT200Z High Speed Mini Pan/Tilt/Zoom. http://tinyurl.com/nr5ksa The camera seems to be in good shape. I can get video from it. The diagnostics work fine. I just can't get the PTZ part to work. I am using a GV800 card with software version 8.32. I am using an RS 232 to RS 485 converter. The comm1 is set to 8n1 9600. The camera boot displays "Pelco" as its protocol therefore I selected a Pelco protocol (I tried the pelco dome D and P and a few others at 8n1 9600), address 2, 19200baud. I tried setting the GV camera address to 1 and 2. I setup the camera in the geovision general settings and mapped it. As mentioned above, it receives the video but can not control the ptz functions through the software. The multimeter detects a change when I hit any of the PTZ functions in the software but nothing happens on the camera. There is continuity between the RS485+ and RS485- at the camera so I assume the control wires are intact. The self diagnostic goes through the PTZ ranges fine so nothing is stuck. I tested comm port 1... it is fine. Any suggestions?

Yes you will need a permit and a electrician to put stuff on the polls I would NOT just go and hang a box with out one. How are you going to get power? The particular pole I was thinking of using is the one that has the leads for my cable and phone lines. I planned to "piggy-back" the power line along those lines then down the pole in some conduit. After some inquiries, I canned this plan. Basically, the camera could be considered "abandoned property" unless I take the proper steps (I don't want to) and 2nd I figure people would be more likely to mess with the camera if they think it belongs to one of the utility companies. I may toss a dummy camera up there in the future though. For now I'll stick to by my fence.

I was thinking about using the telephone poles by my house for camera locations but I assumed it would be a "no-no". Around here, you're not even supposed to staple signs to the poles... nails and staples can cause the pole climber spikes to slip... since they use bucket trucks these days, maybe it would be ok. Have any of you used telephone company poles? Maybe I'll have to make a few calls.

A friend of mine told me you could run into problems if for some reason a person (or persons) is depending on the cameras for safety... like a woman leaving her child alone for 15 seconds to compare labels of products on a lower shelf or something. Of course that puts you back to what Scorp said. I wouldn't worry about it though. I can't see where it would be any different from an "alarm" that sounds like a barking dog, etc. It's meant as a deterent, not as a fact. That said, it would not surprise me if someone with a 'barking dog alarm" got sued by someone else for not having an actual dog... "While I was breaking into your house, your "dog" scared me because I was bitten as a child. I dropped my baseball bat on my toe which caused me to trip and break my nose. None of it would have happened if you hadn't made me think you had a dog!" Only in America baby!

BulkCCTVStore.com No particular reason.

Ok, start the guessing. I posted because I figured the advertisers must pay money for the ads (probably not much) and would like to know they do SOME good. That and no one responded to my post about "where to buy".

just a quick little FYI. I placed an order with one of the advertisers last night.

Wow, thanks HW. I'm not sure how I missed that one. Back to rethinking.

I am finally ready to make the move here. Could you guys PM me with recommendations (or quotes if you are a seller) for places to purchase the following? 1 Panasonic WV CP504 (not the L) Box 1 Panasonic WV CP504 (not the L) Dome 1 Geovision GV1240 IR lighting (prob flood up to 75 feet) Lenses roughly 100ft cable misc supplies Yes, I will be looking at the sponsors. Thanks in advance.

If 15 fps is "smooth" to the human eye, what would be the need to go above that? Where would a FPS over 15 be helpful?

Given the above revelations, I assume then that doing 4 and 4 would work just fine. I did think of a couple potential problems besides the added system demand... The cards have to be identicle... so if you/I wait too long, we may not be able to get the 2nd. Probably the most important for me... I'd need 3 PCIE slots. I only have 2 (my video card uses 1 so I only have 1 left). My system is old but was higher end when I bought it (I try to buy top end to minimize how often I have to upgrade). I assume new motherboards come with more PCIE slots these days. If so... I can still go with 1 4 channel then upgrade my board if I need another card... hmmm but then it would be cheaper to just buy the 8 channel card (new board prob = new CPU, new memory also). Ok, I am done thinking in type.

According to this: http://www.apexcctv.com/support/Downloads/CaptureCards/GeoVision/Installing-2-GV-ComboACards.pdf You can go with double Geos up to 32 channels but the system requirements jump up a bit. I know it's a link to a store but I didn't know how else to do it.