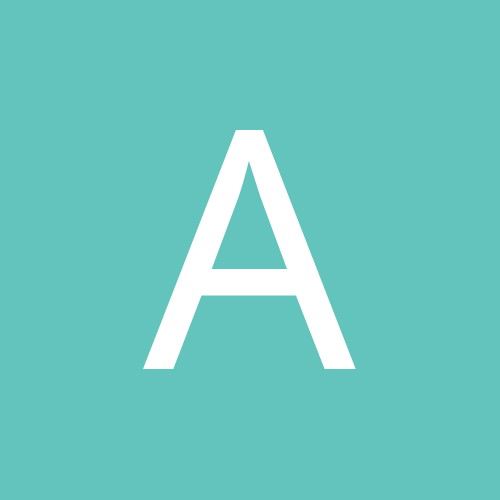 Content Count

28

Joined

Last visited
Community Reputation
0
Neutral
Hello sorry for the late response, On the arecont camera i cannot record up to 1 FPS. I try with other softwares and i can record 5-10 FPS but with avermedia i cannot. I found this camera have 4 channels (AV8180) and if i only activate 2 channels i get more FPS but when im enable the 4 channels the FPS get to 1.

Hello Buel, I like the idea of mobotix, but i need them on a centralized screen, maybe only a simple computer with the MXControlCenter installed. I can upgrade my old samsung DVR for a newer DVR with higher resolution recording and add a few mobotix on places where i need more resolution. What do you think? Thanks!!

The DVR samsung records at half D1 with 3.7 FPS by each camera The Avermedia DVR records at 640x480 (VGA) with 15 FPS by each camera. We have more problems with Samsung search capability, maybe the option is to change the Samsung DVR and use the a newer DVR to save the sony cameras. And install a few megapixel cameras on hot spots with a tight shots. What DVR do you recommend me? another Avermedia DVR? Thanks!!

Hello forum, we currently have and old CCTV system: 2 DVR Samsung 4 years old 1 PC with AVERMEDIA 6480 Express capture card 44 SSCG103A Fixed color analog camera with 540 TVL, high sensitivity, electronic day/night, AC24V/DC12V. 1 Arecont 8180 180 view angle We install the Arecont camera to try to get megapixel clarity to identify robers on launch area but the solution arecont with avermedia dont work very well. On the analog cameras we dont have much quality, we cannot identify suspects. We have a centralized place where we have monitors and all the DVRs, the security guards watch the cameras. I want a solution because with the current system we cannot identify faces, the searching options on samsung DVR are horrible, the search on avermedia is very good, but the camera quality is no good. Our cameras are currently pointed to entrances, parking lots, we need some cameras to have night vision (outdoor). I heard about mobotix, but i dont know if i can concentrate mobotix cameras on one interface for security guards. Please advice. Thanks!!

I have all 4 channels with 1600X1200 resolution. I dont know why i only get 1 FPS. Thanks!!

Until today i cannot resolve my problem. Anyone on this forum can help me? I use another software to run AV8180 and seems to work ok, but i cannot do it with avermedia. Maybe i need to wait for an update!!

Hello, I have that configuration with max resolution at 1600x1200 Mjpeg per channel. i i cannot get more FPS. I have an arecont AV8180. one strange thing is if i connect only 2 channels i can get more FPS but when i connect 4 channels i can get only 1 or 2 FPS.

I have an AV8180. With the right NVR its see very good. I have a problem trying to get work with avermedia software, with this software i can only get 2 FPS and the camera can get up to 5.5FPS at 8 MP. I try with a demo of milestone software and it looks very good. Thanks!

Hello i have that card combining IP cameras and analog cameras and, yes the IP cameras will take channels. I have a problem with my IP camera i have an AV8180 and it can only record 1 or 2 FPS, i try with other demo software like milestone and i can get more FPS than with avermedia. I dont know why this limitation occur, can you please help me? Thanks!!

atamai replied to rudijanto69's topic in AverMedia

Some use avermedia with arecont AV8180? Thanks!!

Hello guys, Im try to integrate an AV8180 to the Avermedia card, this new camera have 4 channels, when i connect 4 channels i can only get 1 FPS, when i connect 2 channels i can get more FPS. I try other software from Axxon and i can get more FPS than with Avermedia. With Avermedia i can connect by http protocol so the same with Axxon and with Axxon i can get better FPS. Can some one help me with this? The axxon software that i have is a demo. Thanks!!

Avermedia already answer me, the camera have at maximum 5.5 FPS on 4 channels, so 1.37 frames per channel, to bad Thanks

Helllo guys, I put an AV8180 with the 6480EXP card but the camera record at 1 FPS with full 8 Mega pixels, i dont know if i can reach the 5.5 FPS that the camera claims to have. The framerate filed is unavailable so i cannot change that option. Please help. Thanks!!

Avermedia, supported list show AV8185 is supported. http://www.averusa.com/surveillance/download/IP/IPcamerasupportlist.pdf Arecont site said the AV8185 is not supported by Avermedia http://www.arecontvision.com/nvrintegrationmatrix.html Then i'm confused, do you know if AV8185 is supported by avermedia? Thanks!!

hello, very interesting images, now i don't know which to choose. as i understand: Arecont Pros: More image detail Con: takes 4 channels You need to do the panoramic since the images are separated im right? Mobotix Pros: One channel Panoramic automatic Con: less image detail. Im working on industrial environment , i have parking lot, warehouses, lunch rooms. I don't know wich one is more expensive and the support thing is very important too. i live near California so i can get support from that place. Please advice!! Thanks and regards!!