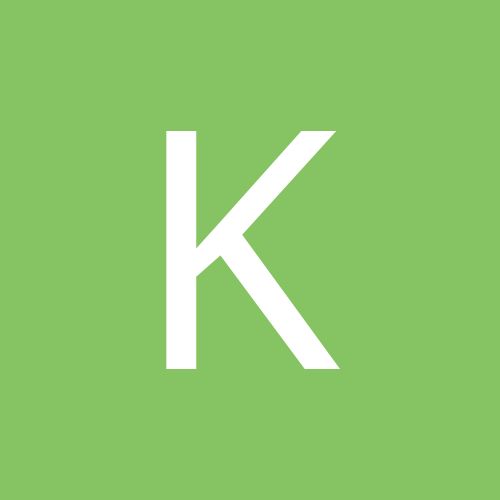 Content Count

10

Joined

Last visited
Everything posted by kiter73
I need to know what would i buy ,cam with IR cut filter removable or something else advantages ,disadvantages with IR cut filter removable?I have one but it goes B&W at night ,even have light outside.

HI!I got an nv3000 and i want to get 2 cameras .I had a cheap card before and was running 2 cams on it and i want 2 more and i want to help my friend to build one for his house too .My question is what would be a goo match for that card ,budget is about $40-80 each camera.This will go to my house medium light condition ,around 20 light emitter enough . Thanks!

kiter73 replied to kiter73's topic in AverMedia

I forgot to ask !What would be the highest res camera to look for .I guess it is pointless to buy a 600 tvl camera if i had more money .

Hello again !I have a 16 ch card but that is it .I need help if i could find out what kind of card is this,and what driver and program i can run on it .Thanks!

gr8!I'll try it right away!

I have basic 4 ch card please check it out .Should i buy better or it is ok for 2 cam home use front door and front of garage ? http://www.safelong.com/9104.htm

it was in my pc for about a year ,but my pc has died and only can hook up 2 cameras because it splits the frame rate ,but 2 cams are enough.All the captured files are ok .I was just wondering if i buy the AVerMedia NVDNV3000 is this gonna be much better ?

Greetings members!My PC recently died and i had a dvr card in it's a cheap one .i have two cam front door and front garage.My card was ok but i could not hook up more camera on it because each added camera split the recording rate ,so i ended up with 2 cam.That is enough right mow .My question is should i go with a security dvr or just buy a new motherboard cpu for my existing system?Budget around 100 bucs .What i need is a motion recording and same fps rate on the cameras ,i mean i do not like that if i hook up more camera it split the fps rate.I guess if i buy the dvr system i get better resolution too right ?i have seen a couple budget dvr without HD on ebay i need help what option i can get .I am ok with used one too .My sys gave me a 640 /480 res maybe less .thanks for the help in advance

how much are those run for?Basically my point is can i get a decent dvr around 100 bucs what i have seen a couple of website they selling for like 120 ish or get an aver card in to my pc for 120 ish?keep in mind it is only for watching my front door and the front of the garage .Once my car was busted so that is why i keep monitoring ,so basically it has to cover about 15 feet range .

well the Pc was pretty ok 3 gig proc ddr memory that was my old gaming system 4 years ago but it fried yest .I went to Compus today i have bought mobo and proc for 100 bucs .The card what i have enough for me .I can not say i like the res on picture but do the work ok. Basically i was just wondering if i could get a dvr for that money about 100 .I do not want to open the mobo and cpu till i get the info from u guys.