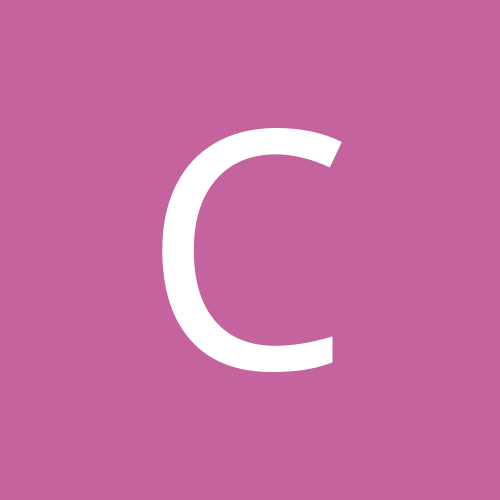 Content Count

435

Joined

Last visited
Everything posted by cachecreekcctv
cachecreekcctv replied to cachecreekcctv's topic in Test Bench

I agree on the "Education" classes. Way overpriced for what you get. Only did them the first year I went. I now spend that hard-earned money on shows I will really enjoy. David Copperfield for one. Got my Front Row tickets for his show on Thursday night (April 2 ). Believe me, you would not be disappointed with his show.

You are probably correct in assuming the "legality" of my process. Most of my Video CD's were petty crimes (beer theft, fights, car crashes,graffitti, etc. etc) so they were most likely not used in a courtroom. The local cops have come to love my videos, though. Believe me, local cops know who the "hoodlums" are, in any given community, and can identify them instantly. Good luck in your search.

I normally carry my little battery operated b/w TV with me. Power the camera up, make a little six foot coax cable, stand on the ladder, move the camera. The output from the camera goes into the 6" TV. On bigger installs, I always remember to take along my Garmin 2-way radios, so I can talk to someone who is watching a Main Monitor, though. Where the customer wants to watch, is not always what I want to watch, so I try to keep them happy.

Forgot to add something also. I can get 30 to 45 minutes of WMV in 720 X 480 on a CD-R. Not sure why people write to DVD format. WMV will play on most PC's, as Windows Media Player is usually a normal program. 30 minutes is a heck of a long video, just have to keep it under 700 MB or so. I use my Flash Drives for WMV video often also. Easier than writing to CD.

Just a suggestion for you. I run into this problem constantly, especially with older Time-Lapse VCR's which are still in use. Whether or not this is "court approved", I could not tell you. I own both Hauppauge and Plextor Hardware Encoders. They fit in the palm of my hand, and are USB 2.0 encoders, not PCI cards. I will take the DVR/VCR output cable, and go directly into the Hardware Encoder. Yes, you must do this in real-time, but it works. I can encode the video to many different codecs, WMV,MPEG-1, MPEG-2,MPEG-4, DIVX, etc. I had to get these Hardware Encoders, as I deal with people who still swear by there ancient Time-Lapse VCR's, and do not want to change to a digital system. Yet they (store owners) want to make a Video CD for local cops, etc. Again, just my suggestion, as I know it works, for me anyway. If you want to playback all sorts of video codecs, you need to look at something like VLC Player. Good luck.

For some reason, I cannot use Seagate drives in my Avermedia installs. The Seagates quit working on three different occasions, in 3 different locations. I ended up using Western Digital basic drives. I was out of town, and in a hurry, so went to Staples (department store) and bought them. Still working as far as I know. I thought that the problem was just with the "incompatibility" of Seagate and Avermedia ? I have Seagate's in many of my External Hard Drive Enclosures as "backups", just can't use them in any of the Avermedias I have installed.

At home, I have an older JPEG2000 DVR, running 24/7. In it, are the two original hard drives, going on their 5th year now. Bought them at Staples Department Store locally.

cachecreekcctv replied to Arthurj's topic in Classifieds

Possibly check out "Mini-ITX.com" for smaller PSU.

If you had the HD in a PC, then it was most likely formatted to PC architecture. As far as I know, it won't work then. DVR system is checking Hard Drive on bootup. Just order another Hard Drive to be sure, and this time only put it in DVR.

Both Hauppauge and Plextor, which I actually have both, sell a USB Hardware Encoder that you can carry in the palm of your hand. I would make sure you get a Hardware encoder, versus a Software encoder. It is just that my Plextor can encode in many more different codecs. MPEG1, MPEG2, Divx, Mpeg4, etc. Check out the Hauppauge website for more help. Of course you have to do this in "real time", but most videos are only a few minutes long, if that. After encoding the video from DVR to PC/Laptop, I will then use another program to convert to WMV codec, if customer has Windows Media Player on their PC. If I go to a older convenience store, for example, and the owners have an ancient Time-Lapse VCR, but yet want a digitized video for backup, then this is the perfect way to accomplish that. Good Luck !!

Try this first. Move the connection at the DVR, and see if the problem moves to another channel input also. If the problem moves, then it is the camera, and not the DVR. I have had this problem on cameras I used in the past, mostly the cheaper models. The Light Sensor ( if attached) was causing the problem, as it was not switching from Color to B/W easily. My problem was a camera defect, as I had several different models for test purposes, on the same DVR. Let us know.

Not sure of what is required in an NVR, other than the ability to access it via IP. The "mobile " DVR I built from my Avermedia DVR, has been in a truck (not mine) for over 2 years now, and still going strong. I put some pretty heavy-duty mounts on the Fiberglass Hoffman enclosure, so it takes a pretty good "bouncing" around in this truck. Same 2 hard drives running when vehicle is on. Nema 4X enclosure, as there is a lot of dust, etc. If I were going to build an web-server DVR, or NVR, I guess I would probably build the same type of Steel enclosure, but using Avermedia 1304net, or 1704 Hybrid, then have a wireless router in the same enclosure. Access the recordings from my laptop while sitting in the parking lot next to it. I think VST_man built a similiar unit that worked pretty good. Maybe get him involved in this discussion. When it comes to the NVR/IP side of things, I think he is the "King".

As far as I can tell, Mobile DVR's are just the same Motherboard, etc. just in a smaller size housing. I have taken the Motherboard, Power Supply, etc. out of a large DVR, and installed the parts, with 2 hard drives and cooling fans (mini) in a Fiberglass Hoffman enclosure (Nema 4X) about 12X8X6. Pretty small enclosure, and added cooling fans on the hard drives. I had to make my own Hard drive mounts (double). All worked well, and are still going strong. I guess I made my own "mobile" DVR. I took the Avermedia EB1504 apart.

If someone could only pay me what I think I am worth, I could come up with all sorts of new inventions/designs. As long as this person/company never asked for a college degree, never asked me to lift more than 20 pounds, and never required me to wear a suit and tie, I would be in heaven. I have had all the Special High Intensity Training needed to make things work.

UPDATE!! In previous posting(s), I meant to write "Hoffman", not Hubbell. Hoffman is #1 in electrical enclosures. Weigmann is part of Hubbell. Sorry.

Very complicated programming, those touch screens. I am speaking from an Industrial standpoint. Need to go to a Consumer Electronics Show to ask about the programming on the Crestron series. I am used to Allen Bradley Industrial controls, as Allen Bradley has software called "Panel Builder", in order to setup the touchscreens ( their own). I think that Crestron sort of "owns the show", when it comes to the higher-end residential controls.

The one main problem with the DVR in an enclosure, outdoors, is the exchange of heat from inside . When I mentioned "Hubbell", I was just mentioning the most-used (in my opinion) Industrial Enclosures, not that they are the only ones, as Wiegand makes very good enclosures also. And I am sure there are others. I will always install at least one, sometimes two, cooling fans, (115vac) inside the enclosure. This will serve two purposes. One, keeps "positive" air pressure on the enclosure, in order to keep out dirt, pests, etc. And the second , is to remove heat. If I built an enclosure that is going to be "sprayed down", lets say, at a car wash, I would use my "special vents", and only punch holes in the bottom (downward) side of the enclosure, attaching Myers Hubs in all . I have built enclosures that get a constant water spray on them, yet contain 480vac, which doesn't lend itself well to water. I am not that familiar with the "new" method of evaluating the "weather proofing" of a system, i.e. the "IP66,67, etc", but more familiar with our own NEMA ratings. The Nema 4X enclosures have a gasket, with special clamps on the door. There are actually Nema-rated enclosures that are "submersible", but I don't deal with them often. Mostly Nema 4, 12, 13. Maybe look on Ebay, or find a local Electrical Parts House that is selling cheap ? Give yourself lots of room inside the enclosure, as you will want to add more in the future, believe me. My Avermedias are pretty thin style of DVR's. Another reason I like them. Good luck and let me know if you have anymore questions. I am not an "expert" on anything, so don't take my word as the final say. Get a few different opinions. When people ask me about my "formal education", I explain that I have a "PHD" on my wall at home. Actually, it is just a Post Hole Digger, hanging on the wall in my garage.

Wow ! Touch Screens !!. Would like to see the photos when you are done. You might have to incorporate something from Crestron maybe ? I work with Touch Screen Machine Controls where I work, but most are Allen Bradley, which interface to a PLC control. LOTS of programming goes into the touchscreen panels. My Industrial Touch screen panels are also on the Ethernet, so makes it tougher to program as a PLC must recognize the IP address of the touchscreen when it gets changed out . You're going to have to put yours on an Ethernet also, if you want to have 5 or 6 screens, that interface with the same server. Never done them in a residential environment, but have seen the Crestron touch screens demo'd. I know that Wonderware ( look at the company on Wikipedia) makes just about the best HMI software for touchscreen applications. The Primary HMI Software where I work.

Hey Scorpion, Got your message, just couldn't respond until now. Most DVR's are not designed (my opinion) to be anywhere , but on a shelf, in nice cool office. When you put them outdoors, etc. you really need to protect them. I have taken my Avermedias and put them in Hubbell ( Nema 4X) enclosures. I just had to "modify" the enclosure to insure proper airflow ( heat distribution). I have also taken all the motherboards, drives, power supply, etc. out of a DVR, and installed it in a smaller Fiberglass Hubbell enclosure, just to keep the size down. Anytime you install a DVR outdoors, I would make sure my enclosure is at least a NEMA 4X rating. Then use Myers Hubs for all connections to the enclosure. This insures the most "water-tight" consistency. I have special "vents" for my outdoor panels, which are Stainless/Brass, that thread into these Myers Hubs. I should have begun my letter here, by saying that I am an Industrial Electrician by trade. Mostly 480 VAC 3-PH equipment ( industry standard), so I know a little about electrical enclosures. I build them quite often. I am not an Engineer, as I never finished any sort of schooling, other than the U.S. Army, where I received Special High Intensity Training quite often. (That was a joke, read the first letter of each word). Anyway, I would use only a Nema 4X enclosure outdoors in the Sun, and possibly a Fiberglass Nema 4X enclosure if not in the Sun. Just remember Myers Hubs, Stainless Vents,and Cable Grip Bushings, and you will keep your enclosure pretty water-tight. Any help/suggestions please ask again. Everytime I try to attach a photo here on this forum, I get an "error" message, so I gave up.

When you run conduit into any enclosure, and want to make it as " water tight" as possible, use Myers Hubs (threaded) . They have an O-ring seal. I use them often, even in "wash down" areas where I work, as people spray High Pressure water directly on the enclosure. The 1/2" size fits perfectly on the Pelco EH3512 series. For incoming cable, ( SO,SJ.etc) use Cable Grip Bushings, if not in conduit. You probably need to find a local Electrical Parts supplier to find them. Never seen them at a Home Depot. Look for a Grainger, Graybar, etc. (Industrial Electrical Parts suppliers) I am sure I could find them even on Ebay.

Go to WWW.Vortec.com and look up their enclosure cooling systems, using only compressed air. I use them often. Need only a reliable compressed , filtered, air supply. This system also keeps a Positive Air Pressure on any housing/enclosure to keep out unwanted dust, etc.

So, in all actuallity, Megapixel cameras can be viewed "real time" , but only can be recorded in D1 on DVR ? To record this high of a resolution (from Megapixel cams), I would have to resort to some other means of recording?

Using Avermedia EB1704 Hybrid. IP cams OK.

Ebay is full of CCTV sellers, the majority of which are just "middlemen", not owners of warehouses. While there are a few large companies selling great DVR's and Cameras, they are hard to "filter out" from the rest. My recommendation for a Residential Setup would be to find an Avermedia DVR, either EB1504, EB1304, or 1704. Best residential cameras,( IR Bullets) for the cost, I have found, come from USAGINC. You need to search for the company on the web. The tricky part for you will be the wiring and programming. Just take your time on the programming part. Good Luck !!

Having never installed either IP or Megapixel cameras, I am wondering what would be the benefit to customer, if the customer has older DVR, which can only record in either CIF or D1 mode? Would the video images from a Megapixel cam be better, even though the DVR is the same? How do I sell this type of camera as a "benefit"?