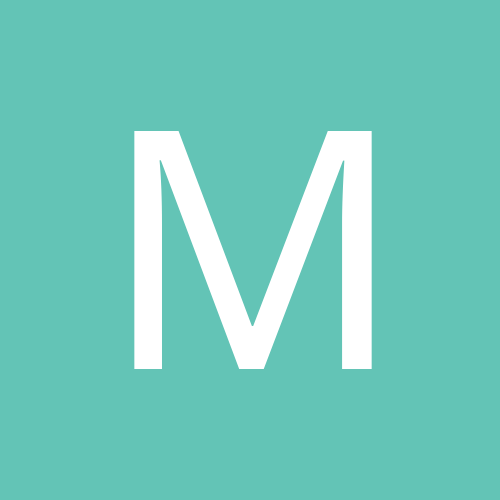 Content Count

63

Joined

Last visited
Community Reputation
0
Neutral
mfennell replied to AnnatarZA's topic in Geovision

Do you have different compression setup on these sites?

on the firmware updates they are very sensitive about giving them out without talking to the person doing them first. If something goes wrong during a firmware update (power goes out, Ethernet comes unplugged) and the camera becomes a brick they want you to know that they are not responsible for it. I haven't had any problems with a firmware update. I've done 9 so far ranging from 1300s, 2100, 3130, 8180 and 8360s without any problems. They will want the MAC address of the camera that is being upgraded so they can log it and warn you about what could go wrong. So the firmware will not go on the customer portal site.

330 feet.. but that takes into account patch cables and such for a repeater (even PoE) Veracities Outreach product will work and I am sure there are others out there. www.veracityusa.com

btw extemes solution is also an arecont as far as I remember

Can we see a night time picture? I help a lot of the dealers in my area through their initial 3130 installations.

yeah we use the Highwire product from Veracityusa www.veracityusa.com

Take a look at Vision Controls IVR line. Seems like all the police stations are switching over to that around here. http://www.visioncontrols.net/

Demian, If you go to the Exacq website they and contact them they will send you a client that connects to a pair of servers and several types of cameras. They will also put you in tough with their local rep.

since there are no replies, I will branch out a bit I haven't used teh axis 1.3's but I have used the panasonic = not good and the arecont 1.3's = fantastic.

its an Arecont 3100. I haven't heard anything back yet from the person demoing it. It tested just fine before I sent it out. It does have a 4-10 mm lens on it or atleast thats what we sent out.

Hey thanks, we are trying those changes out

Anyone have some ideas on how to get rid of the image bending that is in the example image? Its a 3MP camera with a 4-10MM lense

Veracity is the way to go, PoE repeaters.. Ip over Coax converters.. PoE switches all sorts of very usefull things

mfennell replied to cctvcamerapros's topic in Geovision

I would like to be able to write about my experience but I can't seem to get a response from them when I request the SDK. I know that there are some other posts about the SDK in this forum. It looks like Rory seems to have experience with it.

mfennell replied to mfennell's topic in Geovision

Hi! Yes the GV WEB SERVER has 1 Cat5/LAN/WAN port for networking. It also have 2 USB ports, but if it will work with wireless USB adapters I am not sure, but think so -just a config challenge I think. Yes it is made for having a external USB HDD for local storage, the HDD must be formated to LINUX so you can not just use it with for instance Windows. In other words the USB HDD will be "locked" to the GV WEB SERVER or another Linux system. JD Actually you can use it with windows. It formats the drive with the ext2 drive format so natively you can't use it with a windows PC. On the CD that comes with the IP Server is the add on that allows windows PCs to read the ext2 formats, so you can use the drive with windows.