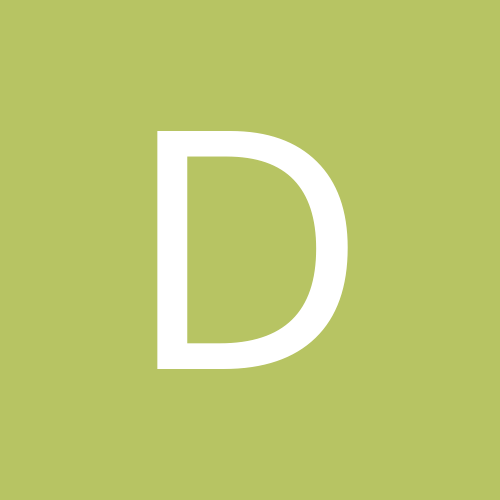 Content Count

314

Joined

Last visited
Community Reputation
0
Neutral
About Dirk_D

Recent Profile Visitors
The recent visitors block is disabled and is not being shown to other users.
How are people handling cloud-based storage requests? I deal with Dahua & Uniview. My Uniview supplier said that cloud-based storage was cost prohibitive, I haven't looked into Dahua's options. Any pointers?

Internet Explorer doesn't work anymore - does anyone know which browser/settings to use now? I just tried the basics again on 2 machines running win7 & 10 and keep getting the message "please install plug-ins first" ////////////scratch that - IE started working again, not sure what I was doing wrong.

Please install plugins first! That's been normal for the last couple years, install the plugin, select "allow & remember", and then it was good. But now it's a roadblock & I can't log into the NVRs or DVRs at all via web browser. I can still access with SmartPSS but I need access via web browser. Anyone know what the problem is? OS: windows 7 & 10, same problem as of just a few days ago.

iTune, I'm sure you're trying to help, but it's lost in translation.

back to my problem - if I can't update the firmware I need to ship them back to China by tomorrow. I gave iTuneDVR access for two days but he was not helpful at all. PMs: Dirk_D wrote: Did you have any luck? I am not giving you indefinite access. That's OK if it's beyond your ability but I'm not comfortable leaving this open. Dirk_D! Your pure Chinese camera is simply gorgeous. Is it worth it change anything? Yes, I looked, everything you need and download everything that I needed! I have a few suggestions, but I will refrain their voice yet. I have already dealt with issues for customization azhahua equipment, recorders, cameras. Of course you need to do is have the device on hand. If you have a personal interest, you can use PSS To configure the device and getting the video from it. However, as far as I understand you have a commercial interest!!! _________________ www : http://www.iTuneDVR.ru vk : http://www.vk.com/iTuneDVR

Nope! I tried: DH_IPC-HX5(4)XXX_Eng_NP_V2.210.0000.12.R.20140225 General_IPC-HX5(4)XXX_Eng_P_Stream3_V2.420.0000.0.R.20140419 General_IPC-HX5(4)XXX_Eng_P_Stream3_V2.420.0005.0.R.20141205 General_IPC-HX5(4)XXX_Eng_P_V2.210.0000.11.R.20140115 QSee_IPC-HX2XXX_Eng_N_V2.100.QS00.9.R.20121207 IPC4(5)XXX-9-30-14 General_IPC-HX5(4)XXX(SD-Adreia)_Eng_N_Stream3_V2.400.0000.0.R.20131231 General_IPC-HX3(2)XXX_Eng_P_V2.420.0000.0.R.20140414 General_IPC-HX3(2)XXX_Eng_P_V2.212.0001.0.R.20131224

Thanks Rodrigo...... tried it but: "Illegal upgrade package, upgrade failed! Cause the device to shut down part of the function, requiring immediate reboot" OK Cancel x

Yes Please! I don't think I've tried that one. Edit: It didn't work but thanks anyway! This one's different - most of the ones I've tried had the file extension ".bin", where this one was ".rar", I'm not entirely sure what all that means.

The only thing I've found so far is the browser 'Chrome' will translate the page, Firefox & IE will not (with my config). I've opened a dispute with the ali express vendor (Counterfeit) in effort to get something a little more compliant. I tried both versions of the config tool (1.6 & 1.7), updating from the browser, all with no luck, and a lot of wasted time.

yougetsignal.com (check your ports)

No luck here: http://wrightwoodsurveillance.com/forum/forum-5.html Where else might I find firmware versions?

this came in the email today: http://www.northamericancable.com/shopping/searchresults.php?search=ST-IP-TEST&imageField.x=24&imageField.y=13

anything that works. As I mentioned several times earlier in the thread, I have not been able to transfer a single version to this model of camera. At this point I'm experimenting. I'm not coming up with a lot of options. I've even been having a hard time finding the "where to buy dahua" thread on this site to try different vendor sites in effort to locate other firmware versions. I'm not sure where to even look for other versions. I've even tried the Eye serv - same file, same fail on the upgrade.