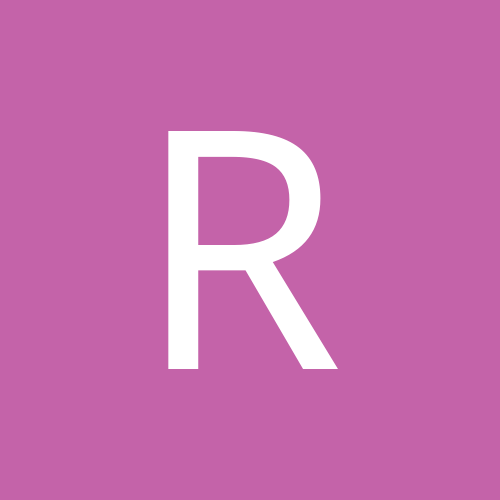 Content Count

28

Joined

Last visited
Community Reputation
0
Neutral
I have a Dahua NVR system with 6 IP Cameras. I've been able to install DMSS and gDMSS on an Android phone. Both software work fine but I was wondering what are the differences between both and which one should I stick with?

Hi, I found the software in the link you shared. I will be trying it. Thanks all for your help!

I am sorry for the confusion. It is only one Series, QT. I have one QT428 and one QT426 which i want to merge.

Hi, Does anyone know what software I can use to consolidate multiple QSee QT series DVR's into a single program or view? QSEE DVRs that i want to see in a single program are QT428 and QT426. Hope someone can help me with this question. Thank you,

Hi, I need to purchase an RF modulator for my CCTV system in my house. I've checked the channelvision E2200IR but it's a little bit expensive (about $200). Can anyone recommend me a good and cheaper solution? Thank you,

Hi I want to know if someone can recommend me a camera with a short field view. This is camera will only focus a hallway and there is no need to have a large field view. It is an interior camera with a night vision of 40ft. I am looking for something no more than $29. Thank you

Can anyone recommend a good video signal continuity tester so I can test my cables and BNC plugs?

Hi, Can anyone recommend me a good 32channels DVR for a business. Basic features required: loop out, spot, internet connectivity, HD expansion. Thanks

I have a PTZ camera that used to work a couple of months ago but now it is not working. I dismounted the camera from the pole and tried connecting the camera directly to the DVR to discard any problems with the cabling.While i was connecting the camera to the DVR i noticed that the video plug of the camera was a cutted. The problem that I am having is that the cable is a mini coax cable and I am having troubles making the BNC plug. I believe that I did it correctly but when I connect the video cable to the DVR, no video is shown. If I connect the video cable of the PTZ camera without connecting the control cables to the DVR, does it have to show video signal? Any recommendations for making the BNC plug correctly on the mini coax cable?

That would be correct. It worked on this model so all indicates it is a general update.

Cameras are working perfectly! Thank you rory!

I installed the update on the DVR and it sucessfully installed! It now does show the NTSC option on the video standard dropdown menu. I will try connecting a camera to the DVR and see if the image is OK. I really appreciate your help rory. " title="Applause" />

Hi I bought it new at dhgate. I went into the setup at the dvr directly and the NTSC is not there. Only PAL. I also checked the current system version that the DVR has installed and it is: 2.606.0024.2 Build date: 02-11-2010 Web: 2.1.7.28 I have searched the web trying to find an update for my DVR but it has been impossible. There is no version out there for my DVR. I haven't contacted Dahua for a firmware updated but their support site is not the best you can find on the web. can you send me the update file so i can try and install it to see if it works? Thanks

Hi I recently bought a Dahua DH-DVR0804LE-L and tried to install it on my house. When I connect my cameras to the dvr, images are not in color and video looks fuzzy. I am attaching a screenshot of how it looks on my monitor. All camaras on all ports look exactly the same. I was checking the DVR options and there is an option for video standard. The only option is PAL. There is no NTSC option. Could that be the problem? I was checking the tech specs of the DVR and it says that it does support NTSC. How do I change from PAL to NTSC?