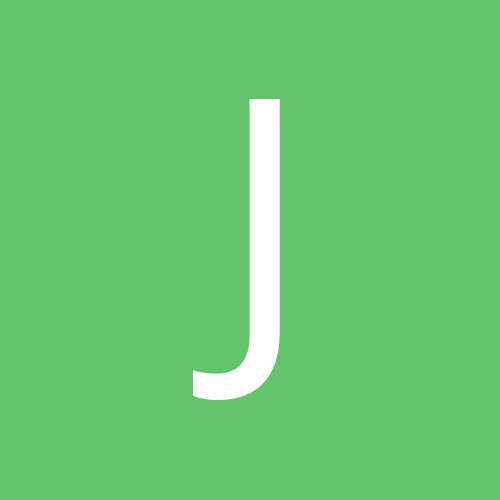 Content Count

413

Joined

Last visited
Community Reputation
0
Neutral
The best color cameras I have used in a bar with various lighting conditions from hardly any light to crazy neon bar signage is Bosch Flexidome VDC455 series(The Copper Rhino in Modesto have a few) or the LTC0495 box version. These wil give you awesome video and if you just decide to go with black and white Extreme makes a good one in the WZ series thats not to expensive.

Those are good cameras I prefer to stick with Extreme CCTV for night time applications. Check out the GVS1000 here http://www.extremecctv.com/pdf/productspecsheets/GVS1000_TS_070101.pdf If it doesnt work out they have the ATV 2000i will do facial recognition at night threw rain, sleet, snow, and fog at around 2 miles.

So I take it you are in the UK?? I had to google those cameras because I have never heard of them so I really couldnt laugh....untill I seen them. Seriously they are megapixel but for the price they can not be very high quality. Judging from what I found online you must have the least expensive system I have ever seen. If you are serious about catching some bad guys you need facial recognition and my guess is most of these crooks are out at night right?? How good is the lighting where you are trying to video these people?? I have some contacts over there and there are even some in this forum that would be able to help you with what you need. So let me know your location and I will see what I can do to assist you.

There have actually been nas capable standalones for quite awhile. There isnt much to it once you are connected to the internet how hard is it to set up a pc to record a video stream via the internet. Heck guys have been recording live porn over the internet for years.

I HAVE ACTUALLY BEEN LOOKING INTO THIS EXACT TYPE OF SOLUTION MYSELF BUT FOR DIFFERENT APPLICATION AND I HAVE SEVERAL SOLUTIONS BUT THEY INVOLVE MORE THEN ONE PIECE OF EQUIPMENT. IF YOU HAVE SOME DECENT KNOWLEDGE OF PCMCIA CARDS, LAPTOPS AND IP CAMS I CAN HELP YOU.

HEY MONSTER YOU NEED TO LAY OFF WHATEVER YOUR ARE ON BECUASE YOU ARE TALKING ALARM AND HE IS TALKING CCTV. iF YOU WANT A QUALITY HOME WIRELESS 4 CAM CCTV SYSTEM BE READY TO SPEND AT LEAST 7-10K. IF YOU DO IT YOURSELF YOU CAN SHAVE OFF SOME CASH BUT MICROTEK IS MY PERSONAL FAVORITE. THEY HAVE AN OMNI-DIRECTIONAL SYSTEM THATS PRETTY COST EFFECTIVE. sINCE YOU ONLY WANT 4 CAMERAS MIGHT AS WELL GET 4 SONY SNCRX550 THEN ALL YOU NEED IS SOME GOOD SOFTWARE & DEDICATED PC OR NVR AND YOU SET UP PROPERLY BUT THEN YOUR LOOKING AT LIKE 2 TO 3 TIMES THAT AMOUNT.

Acti does have some good stuff but stay away from the preliminary till all the bugs are worked out.

All the balun does is seperate the center conductor from the outer copper unless you get one with ground loop isolators or surge/conditioning chips or something to that effect. I am sure Rory has straight soldered cameras before. I know back when Atari and then Nintendo first came out I had all kinds of stuff soldered or heck just duct taped so I could play pong or mario brothers.

Whats wrong with the wizkids?? I just sold 80 of those which models do you have?? Are they dead??

Ya we got alot of new up and comming youngsters and I am 32 but my 3 assistants are 19,21, and 22.

All you need is a usb video grabber and your laptop or pda and you can get video off of any thing that has a video out.

This isnt new they are just re-introducing UTP with fancy terms and a little common since if you know the ropes.

I have also tried the speco ht7815 but the ir distance is about 1/3 of what they say and a couple supercircuit ir cams as well as some other oem brands but these people dont seem to want to send demos out as much as others.

So the wz30 is crap?? Thats the 5-50 right?? Those vitek cams are the same as every other oem companies. I set these up in my back yard at one time or another to test; I really liked this one, easy to set up, decent ir range and good pic. http://www.armelectronics.com/specs/C480MDVMIVPIR.pdf This one is the cheapest wireless ir camera I have found, but it actually works pretty good. Its on my back porch and the receiver is pluged into the av jack on the back of my tv in the front room about 50ft away threw 2 walls and my pc. http://www.ktlcctv.com/web/pdf/WLS1202ir.pdf This one I had to try out and its way over kill for my back yard, so much that when you walk within 30 feet of it the ir's bleach you out and on my tv it looks like a spot light on my fence with is 100+ft from the camera. http://www.armelectronics.com/specs/C480HDCVFIR492.PDF

Damn I have been slacking huh??!! I have actually heard Milestone is used by many other companies as there software for their equipment like JVC and Axis to name a few. I think Visual Sentry's cams are vivotek but not sure I usaully use whatever IP cam fits the application. For small business's analog is definitatly less expensive but there are some pretty inexpensive systmes out there but none up to par with some of the bigger players. Hey CCTV4ME are you a Milestone rep or what?? If yes how come I am not buying you direct?? I have actually speced Milestone in a couple jobs but I get it from another disty and by then its list price.