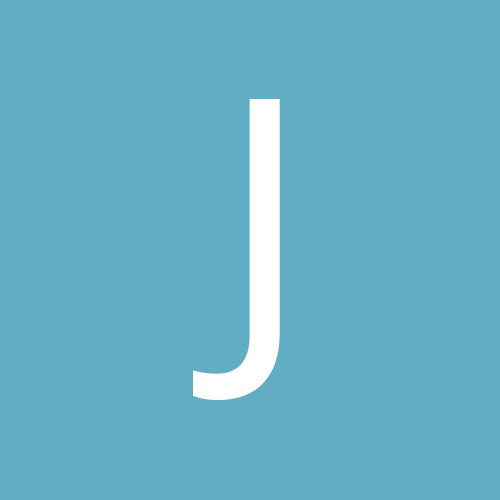 Content Count

6

Joined

Last visited
Community Reputation
0
Neutral
Any recommendations? Id like to stay below $600

With that dvr, i was going to add a 1 TB hard drive to it. Good to hear that the current cameras are decent! We really just need to add some more to the system so we get better angles. Hmm a nice PTZ would be good! Thanks for all the help everyone! The quality is soo much better now!

wow I guess your right! That video link was cool! I may not have posted the link on accident. ill post it again. https://www.supercircuits.com/Digital-Video-Recorders/8-Channel-DVRs/DMR81U The cameras we use could probably be better, We are using some Pelco DSP color cameras model 3700s 2. The image played back is a great deal better than before So thank you very much for the help on that! We have a section of the store we would like to have more coverage on as it has some high priced things in it that are small. Any recommendations on a camera? We have to get a new dvr soon as the one we have is only a 4 channel.

Ok, so i checked and the only things I have are CIF and Frame. I chose frame and have much better video playback now. What would be a good option for me to get that will play in full speed and good play back? Just look for something that has D1 I assume? Basically I see this one. Would this be a good option...with HD it would be about $500

Im at home now, but I do remember seeing it was set with CIF for the size setting, I had no idea what that was but when i tried changing it it said I had to stop all recording. I stopped the recording and the thing started buzzing so I skipped that step lol. So I take it anything besides CIF is good? Thanks alot for the help! By the way, just realized your company is who im buying a few cameras and other stuff from, Nice! My relatives have a big building they are making apartments in and Im in charge of the security set up for them because I plugged ours in hahaha.

Hello, I have my store set up with cameras. Well our all in one system from supercircuits had to have some firmware update and it got destroyed in the mail so we were told. So we ended up buying a stand alone dvr from them to get us by. Well the quality is great when just watching it, but when we play it back it is hard to even see what people are doing in the store. I have it set to the "Best quality" but its still bad. I was wondering if this was a dvr issue, or a hard drive issue or both maybe. Im ot opposed to buying something different that would give us WAY better results. We just had a theft tonight and its too hard to prove it on the camera, lucky we saw it with our own eyes. Thanks for any help you can be!