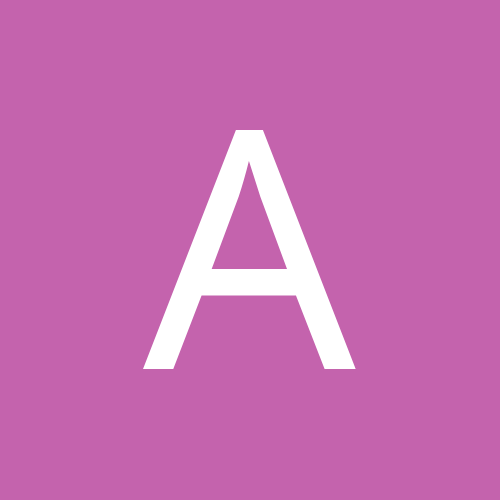 Content Count

31

Joined

Last visited
Everything posted by atxray
helloo all.. i want to make my DVR send alerts email when motion detection.. i think i did the right steps but its not working.. but am not sure ! this is the steps i followed( in the attached file) Step one(pic 1-s1): At first I make this sittings for the mail setup in the DVR, the "admin" & "******" are my credentials for the DVR account. The receiver email is my yahoo email account. Step two (pic 2-s2): After that I forward the SMTP port "25" in my router to the DVR's IP. Then, I enabled the motions detection option for some cameras, coz I don't want the DVR to send me alerts for all cameras. , kindly let me know if there is somthing missing. thank you in advance

hello everybody when i access the cctv in my office remotely at first it takes about 4 min to load ( either am using the browser or the CMS ), and second its very very VERY slow, am using ddns ( dyndns.com ) service to access the cctv remotely, do i need to upgrade my internet connection in office which is 1 MB, or i need to upgrade my dyndns account which will cost me 30$ monthly ? any suggestions please thanx in advance.

its H264 Pentaplex DVR X16D, xvision brand name

yes u are right, but to make it 1 MB is very expensive lol,,anyway. one more question please say that reduced the quality of the picture and the resolution, and upgrade the connection to be 512 Kbps, do u think it will be acceptable ?? * my DVR is H264 16 Channels thanks alot

This is your problem. if its from the bandwidth its ok,, ok now am using 2 DVRs, each one 16 channels and i think ill add another one with 8 channels in the future,, in ur oppinion what is the minimum upload rate should i have to make the remote access view and playback acceptable. thanks alot

its two DVRs, 16 Channels each one

hello cctv_tech, regarding to my internet connection speed at office its 1.2 Mbpe for download speed and 110 kbps for upload, regarding to the sittings mmmm am not sure but i think its correct. thanx

helloo all,, we are using PTZ dome cameras outside the company ( in the parking,, gates,,etc) but i found that these cameras is not suitable for outdoor use, its only for indoor,, so i want to change it all. am looking for cameras for outdoor use, cameras can work under more than 50° celsius degrees,, any suggestions please ? thank you in advance

i want fixed cameras,, not ptz. the distance is 50-70 meters thank you

hello.. Fixed or regular will be better,, with IR and and perfect zoom,, thank you in advance Regards

anything for outdoor in complete darkness please ?

anything for outdoor ?? in complete darkness please.

helloo all,, am looking for good brand of IP cameras and not costly,, i need it for home use only,, i tried some websites but most of them didnt respond to me,, any suggestions ?? and i want to ask how IP camera works,, like normal cameras?,, i.e. is it attached to normal DVR or its need specific DVR ?? and i saw that there is some cameras is wireless and some are not.. which is better ?? this is the first time for me with IP cameras thank you

hi,, thanx alot ,, but its still not working.. any suggestions,, ? thanx

am using RG59 and the video quality is very good.

helloo theres some DVRs allow you to make new schedual for recording, so you can make new one with motion detection. but am not sure if its allowed in ur DVR model. i hope its work. good luck

helloo ) yes YAY !! its working ☺ and about the second DVR,, yes its on the same network behind the same router. thank you very much

helloo all,, when i make remote connect to the DVR (in my company) from another location and take life snapshot.. the quality for the pic is realy bad like in these pictures,, any one knows what is the issues affect to the remote connection or the reason of this bad quality,,, thanx alot.

helloo its working with dyndns and the quality is very nice. but i have 2 observations : 1- its too slow and take much time to show up. increasing the bandwidth solve this problem? 2- i have 2 DVR , i configured the router DDNS settings for the one of them.. now if i want to access the other DVR, should i change the DDNS settings and configration again ?? thank you soo much. Regards

hello i realy appreciate ur efforts. for now ill try the DynDNS, and ill post the what i get. ill follow the steps and i hope it will work. thank you so much. best Regards.

helloo for now ill try to go with dyndns,, and we'll see. ok i have another question.. what if i have VPN ??? it will be the same ?? appreciate ur efforts, thanx alot.

helloo @ Soundy: my external ip is dynamic, keep changing. @ abhay: its already 32bit. thanx alot

i did set up the router to forward the necessary ports, but i dont know how can i connect direct to DVR from outside. thanx alot

helloo all.. when i access my cctv(on my company) from home over internet using TeamViewer,, the quality is very bad and not good at all.. its like negative picture. i changed the settings for the Teamviewr, router, network and the DVR and the same result. my question is, if i make doman name for me on DynDNS.com and use to access my DVR,, would that make any difference?? thank you Regrads.