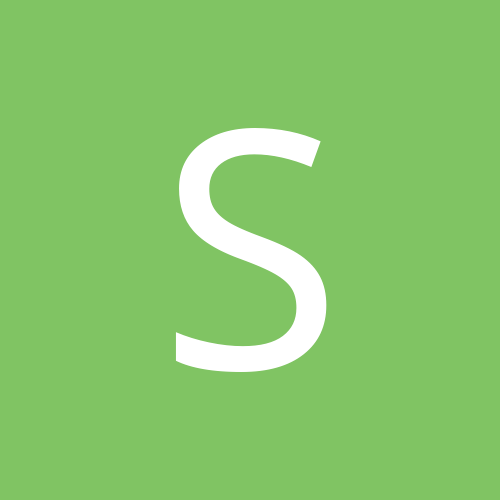 Content Count

39

Joined

Last visited
Community Reputation
0
Neutral
I tried a cheapo ir illuminator and positioned one of my other camera that has IR so that there is IR coverage but for some The Ipela SNC-DM110 is not detecting any IR! I have tried switching colour to monochrome but no joy; what's going on?

thanks, if you dont mind me asking what IR illuminator i.e Make, Model, do you use? secondly, if the camera is day and night, will it support/detect IR?

Yeah, I am keeping my eyes peeled for any damaged CCTV Dome IR Cameras on Ebay for parts. My question to the experts here; is it possible to remove the IR Circulary board from say a broken Dome Camera and then mount it inside my Sony Ipela. If yes, what's the process in terms of wiring, on the dome motherboard?

Sony Ipela DM110 comes without IR; day time is ok But Night Time I have considered Sensor Detection Light for the driveway? But that is not going to address Identifying vehicle reg. Dont know much about IR and how good it will be, I have three cameras on IR but not keen on them due to eyes glaring, cant say IR helps facial ID. so what's the solution

I purchased all my cameras on ebay. You have to be patient and need some luck on your side. I purchased Sony SNC-DM110 in your price range; comparing it against the newish Vivotek range. The sony is one awesome camera for clarity, range, wide angle, facial and vehicle reg ID etc. I would not go any where near the non established brands from china and else where. Buying from authorized vendors are too expensive.

Hello I have set up continuous 24/7 recording for my four cameras and also managed to configure two Vivotek Cameras to email regular snapshots. I still have not figured out how to set email option for Vivotek 8314V or Sony SNC-DM110. The point is, I am not interested in regular snapshots; I'm just experimenting/learning. My question, Is it possible to configure the camera in to motion detection whilst it is still recording 24/7 so that I get a snapshot of detected persons when I am away from home? I have the Aver EH1004 nano.

Hello all Re Aver EH1004 Nano, it is supposed to be 4Ch @ 1.3MP H.264 Then why is the DVR not letting me install all four IP cameras. I only have one camera that is 1.3MP, the rest are about 1mp each. After inputting two IP cameras successfully, the IP Camera and Remote DVR option on the Camera Setting for Camera 3 and Camera 4 is disabled leaving me with the option for two Analog cameras only?

I know the ip of NVR but do not know the IP of Camera; there was no CD RoM included in the box, there is also no software download for the camera....I'm surprized that sont does have download section. Any suggestion how I can identify the IP of camera?

Hello, I am stuck; cant seem to get any image via averdigi nano. Averdigi has three imputs IP Camera, Analog and Remote DVR; I have selected IP input. There are three led led lights on the dome video out/network/power all three are lit up green however network led is blinking. The Dome camera came with cables for video/audio out. But I am not using them; co's I've opted for POE. So why is there no footage at all?

I've go this DVR; I now wished I had bought the 8 channel one. Is there anyway I could activate the other disabled channels (like all 16 of em )?

I have yet again another dilema, £150 difference between Vivotek FD8134V and Vivotek FD8361 is the extra spec worth it? http://www.vivotek.com/products/model.php?network_camera=fd8134v http://www.vivotek.com/products/model.php?network_camera=fd8361

I really like VIVOTEK's FD7131; this is indoor camera. http://vivotek.com/products/model.php?network_camera=fd7131&tab=over So my question to you experts is; what could go seriously wrong if I used it outdoor. It would be mounted underside of facia boards (dormer house) so it would be protected from getting wet. Would condensation, freezing weather have detrimental impact on the camera. I mean what are the major differences between indoor and outdoor camera.

Hello all I have at last managed to set up my cctv and can view online hurrah, special thanks to soundy and tomcctv. I have set up Cat5 to non poe via splitter; I thought that I could get audio via cat5 so why cant I hear any sound? PS how does the sensor thing work? sorry for being such a noob, some of us just cant help it

username is "root" permanently just need to type in password inputted during software installation he he he

I have just tried running Vivitek Software Disc for the first time but it is asking me for username and password. I have no idea what it is? Can any one help?