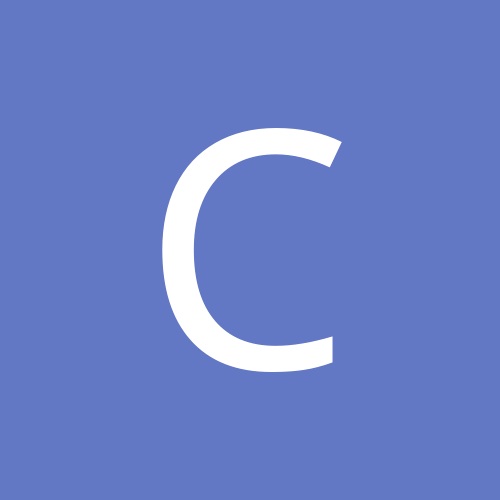 Content Count

13

Joined

Last visited
Community Reputation
0
Neutral
On Saturday, we discovered that person or persons unknown, had attempted to unscrew the 6ft spiked gate which protects the front door. Not sure whether the target was destruction of the dummy camera or an attempt to steal our rather smart black spiked gate. Pity we didn't have the real camera up but the joists run the wrong way and don't allow us to run the cable from a porch camera under the floorboards. I have to wait for the plasterer to finish before we can put in the cabling and trunking. So our response was lo-tech I'm afraid, The Husband has installed a 3ft spiked gate on the front path and has ordered anti-tamper screws so that anything screwed around the exterior of the house and the garden can have screws replaced with anti-tamper variety. Police aren't at all interested. They seem to have gotten bored. I wish I was bored instead of stressed. Especially now that other neighbour is demanding that we change trellis wholly in our garden to stop the chav saying hello to them and seeing in their garden otherwise they will build a 6ft wall on OUR boundary.

Surely that should be Canuck, eh ?

Thank you for the useful pix, I think I may have the least desirable type Can I change the ends or is that being naive ? I'll check the box anyway, x fingers. I don't want to have to hire a tower scaffold or cherrypicker every time an incontinent seagull scores a direct hit. The more I look at the cameras, the less weatherproof they look She's not just a bint, she's a shermouta Icing on the cake..neighbour other side of me must have fallen out with the shermouta, because she's put screening up..only prob is they attached it to OUR trellis which is wholly in our garden and not on the boundary. I'd already agreed to replace two trellis panels this summer with solid panels with trellis tops after neighbour started shermoutaring about the shermouta, if you see what I mean. Impatient much ? Absolutely cheeky too, because I already pulled out three honeysuckles (44.97 GBP) because she whinged about them.

Having lived in Toronto, I'm partial to Labatts Blue meself. Wondering whether Soundy is my cousin, cos he lives in Maple Ridge BC

I think laterally but accept that not all of my ideas work I knew what a cat5 was, I think we've got some of that knocking around in the Cables-Which-Might-Come-In-Handy nest in The Husband's filing cabinet. Balun and BNC I had to Google but I recognised the BNC when I saw a photo, that's what the vandals ripped out of my ISP's distribution box, leaving me Internetless for four days Don't eBay but I reckon The Husband can find a supplier without too much hassle. I hadn't factored in windloading and it does get very windy here - just last week part of my pinot noir vine detached itself from the pergola. However, The Husband is pretty good with drill, bolts, brackets etc. so I'm not worried about that. There's a garden centre near my mother's house with a whole room devoted to nesting boxes of all kinds so I can go look them over and measure up. I'm here to learn, so could you explain why Sentient bullet cameras in particular, won't work please ? The Neighbour is a bully, she likes to strut about the street swearing and she hates that I do stuff by the book. It makes her lose face that she's telling people it's a bit of litter and I'm saying nothing but adding more and more security. She'd much rather shout obscenities at me through my letterbox at 4am and feel she's bested me. So I'm aiming to keep her unsettled. She'll either do something when upset that I get on CCTV or she'll harass me to the point where I can get her warned for that. The nesting box idea is more to protect the camera but if she can't see the whole thing she doesn't know if it's real Yup, getting fed up with the £££. Changed cell phone #, ISP, solicitor, CCTV, alarms, gates, padlocks, locks, bolts, Prikka Strips. Fortunately insurance covered the damage to the house (over £1000). Police have told them that if they have to go back round again for harassment, then they'll get a warning. However they did attempt to upset The Husband, told police, nothing happened. Both owners. Her husband divorced her, she had to go back out to work. Moved her chav brother in and reverted to type. No one likes her but they won't make witness statements to police.

Ingenious idea but wouldn't work in my garden because it wouldn't blend in. The garden walls are brilliant white, the pipes black and the wood (shed, trellis, pergola) is in Farrow and Ball Lichen or Cooking Apple Green. The soil is mulched with green slate, there isn't any grass and since most of the plants are Mediterranean without really dark leaves, DPM would stand out like a sore thumb. Y'know you could save yourself all that trouble attempting to replicate camouflage on plastic pipe with paint, by using cam netting. If you Google Silvermans military outfitters you'll find lots of useful stuff I do use B&Q actually though I prefer Proper Hardware Shops with People Who Know Stuff and can sell ya real mousetraps not sonic things that the mouse saunters past I use black plastic guttering to grow salad leaves in, it gives the slugs more of a workout..... What about flare from the lights ? Also, IME IR lights don't work in the rain..bit like a Stealth bomber, that..

Here on the South Coast, it can be pretty windy and the mountings on the bullet cameras look a bit flimsy. I thought I had a brainwave, which is how about putting bullet cameras into cute nesting boxes ? The Husband fell about laughing when I called and told me that birds would try to get in. Seems to me that if the box is big enough for the camera and the business end was close up to the hole to keep the birds out, it would work as nest boxes usually have access panels. Since posting, I started thinking about my sentry box-style shed for a camera and thought, hmm how about buying another one to put next to it in my side return. If I could plug all the cameras at the back into some sort of junction box in the shed, then I'd only need one cable from there to the house wall and up into my study. (A study each is what you get when you don't have kids, this is a four sofa hovel). If I'd need mains power then there's an outdoor socket on the other side of the side return, close by. Feasible ? The name's Slaw, Cole Slaw..

This is why I could never be a Brit. Guns are a woman's best friend, especially when dealing with burglars. Prolly a good idea that I don't have a weapon (weapons are for fighting, guns are for fun) because she'd be long gone and she's not worth the time of day let alone time in prison. But my fingers sorely itch to give her a left hook. She's damaged my house to the tune of £££ and frankly she needs to be on a leash as far as I'm concerned, really. CCTV= evidence hopefully to get her cautioned at the very least.

I was looking at nesting boxes for birds and because I know zilch about CCTV I thought hmm might be a great way of disguising a bullet camera and providing some weather protection. Provided the lens part wasn't in shadow would it work ? Many thanks !

Actually, it was my debit card, not The Husband's money at all..and he's used to me, it's our 16th wedding anniversary on Friday Well, I'd rather be ribbed by guys than biatched at by women, that's for sure..my next door neighbour is rabid Just wondering.. would the MoD Dispersal website have secondhand James Bond-ish CCTV for sale or is it just secondhand tanks and HMS Invincible ?

The council told me that I couldn't use barbed wire as it's illegal so I asked why the council-owned local allotments (another thing rarer than hens' teeth) are swathed in the stuff... silence. I found realistic looking plastic barbed wire but the company told me it's not weatherproof. The crime reduction officer was most disappointed. Garden isn't big enough for a moat I'm afraid, the house is Edwardian not Norman I'm really not wasting Extra Virgin olive oil on the neighbours either ! I did think about concealed electric fencing of the type used on livestock but having blundered into the stuff frequently as a teenager, it's not that painful. Iron bars.. nooo I'm not the criminal, I'm investigating various types of toughened glass instead. I'm a lousy shot, can't hit a rabbit at 10 paces with a .410 but husband is ex Armed Forces and has his Marksman's badge - but no shotgun. As the daughter of an insurance broker, it seems to me that it makes sense to protect the CCTV with extra locks etc. I'd look real stupid if a burglar nicked it ops Even The Queen found an intruder in her bedroom, if someone wants to get in badly enough they will. Locks, bars, moats, oil, CCTV.. all just deterrents so they go bother/burgle someone else..

Thanks for replies so far, more are welcome. The document and website will be useful thank you, in setting up the cameras. I had realised that I might have to buy different cameras and I can do that no problem. I just wanted something to start me off and learn with. I 've no intention at the moment, of trying to look at CCTV footage via my BlackBerry or via Internet, hence the monitor. I live in a town on the South Coast of England and CCTV on domestic properties seem to be rarer than hens' teeth and the assumption is that CCTV signs are like dummy burglar alarm bells. The police have asked to come and look at it once set up to ensure that I'm complying with Data Protection Act ie not showing street, houses and gardens. Anti social neighbour has already complained to us about Prikka Strips but I had crime reduction officer round to OK everything we want to do. The local police told me I had to put signs up and my husband called his security consultant and he said I didn't. So I have chosen to put them up but close to the house ie at the front it will be necessary to get past 3ft spiked gate and 6ft spiked gate to see the sign and camera. At night it would be difficult to get at the camera when the 6ft gate is padlocked. At the rear I put a sign above my back door so someone would have to leap over a 2.1m wall with Prikka Strip, untangle themselves from plants and traverse approx 20ft of garden to get there to see it. But if a would-be vandal or burglar gets close to the house then s/he will find alarmed and locked windows, CCTV, spiky gates, padlocks, bolts, Prikka Strip on walls and windowsills over 2m up, dog, prickly plants etc.. and then inside, anything valuable is on the UK National Property Database. The neighbours dislike this woman and brother but do the See No Evil Hear No Evil thing when the police do house to house. I do feel left to fight on the frontline by myself. But I am not being unreasonable in wanting to hear the DVD I am watching or not be kept awake by parties until 6am and I'm not putting up with threats from drunks.

Greetings to all.. Since complaining about my neighbour's noise last Summer (after several years) without result, I started a noise diary and got the council involved. Since then, I've had my front trellis fence pulled down, broadband cable ripped out, paper recycling dumped in the road, garbage stolen (go figure) and her, her brother, daughter and friends thumping on my front door at 0400 swearing. The police have failed to do anything constructive. First, we got a 6ft spiked gate for the internal porch of our Edwardian house, with a heavy duty but quick release padlock. Ordered a 3ft spiked one now, for the end of our front path. Then we put up a 30.00 GBP dummy CCTV camera in the porch with a CCTV sign. These measures were followed by window alarms on all ground floor windows (all windows have locks) and Prikka strips with signs, on the garden walls. We left it long enough for the neighbour to get complacent about the dummy camera and on Saturday I went out and bought a Sentient CCTV kit - 1TB H.264 8 channel DVR with 4 Sony CCD cameras (2 dome, 2 bullet) with an Acer 19" colour monitor. I chose a wired system because I don't want interference with my wireless router. I bought a mount to put the monitor on the wall and a smoke alarm style alarm to go above it. I'm not buying a traditional burglar alarm with box because I believe CCTV is better. The Husband was impressed cos I chose it all myself and it's the manufacturer they use for CCTV at work. So I thought I'd join a forum and ask if anyone has tips for me re: Sentient please. Thanks in advance.