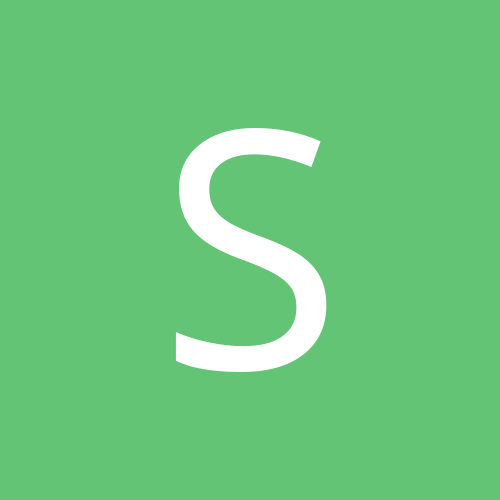 Content Count

9

Joined

Last visited
Everything posted by sluthra
I was planning to get a DVR that can record at 30 FPS at D1 Resolution for a week or two. Will probably use motion recording. *Avermedia NV8416PCI-E Hybrid Wb 16CH *Cooler Master CM 690 Advanced II *Liteon 24X DVDrw Sata Retail *Corsair Vengeance 8 GB ( 2 x 4 GB ) DDR3 1600 MHz *Intel Core i7-2600 Processor 3.4GHz 8 MB Cache Socket LGA1155 *Windows 7 Professional SP1 64bit *Gigabyte Z68X-UD3-B3 LGA 1155 Intel Z68 *Antec BP550 Plus 550W ATX12V V2.2 Modular Power Supply *Crucial M4 64GB (OS + DVR Software) *3 X Samsung Spinpoint F4 2TB (Recording Drives, low power) *Samsung F3 1TB (Backup/Temp Drive for burning to discs etc) *Viewsonic 1080P 24" LED *NVIDIA GT 220 Total: ~$2500

Probably good for overall performance anyway. It's a shame that they discontinued their lower line of hybrid DVR cards. NV5000 and NV3000. I guess people are all for the boxed systems nowadays.

Sorry myplace46 I didn't see your replies. Been off the forum for over a year. Update (1+ Year Later): My system still runs great. 32 Bit was a good move. Never uses over 2GB anyways. It retrospect, I would've downgraded to an i5-2500 as the i7-2600 isn't really stressed at all. But Aver's brilliant software design used to block non i7 from doing 16CH at full D1 even though the 2500 is fully capable. With the earlier versions, you had to force disable aero using command line and the registry for the NV Software to even turn on. It was completely ridiculous as they didn't specify at all how to do it in the manual. There was also a patch needed for Sandy Bridge. Or all you would see are green screens. Obviously a year later, they ironed out a lot of these problems.

Just a little update here. Avoid using the 64 bit version as it's not ready yet. BSODs, random restarts constantly. Switched to 32 bit and all problems went away. ONly uses around 2GB with 16 Channels Recording @ D1 (15 FPS)

The mobile viewers work great as well. I actually using all of them with the exception of windows mobile. iBBviewer for Blackberry, Averdigi iPhone, and Averdigi Android. As well as webviewer. Excellent software. My next goal is to integrate the POS system with the DVR.

My main HDD brands are Western Digital and Samsung atm. I have 6 Samsung drives in my desktop that are about 3 years old. Been running great no problems. Great performance too. Not sure about the temperature thing though. I went with the Crucial M4. My other choice was the Vertex 3, they're both really close in real world tests. Vertex 3 is a bit pricier. Write rates wouldn't make a difference since it's just for the OS and AverDigi. Definitely is nice. Up and running in less than 20-30 seconds. Good luck with your build. The 2600 can easily run 32 cameras/ NV8416 stacked config. Maybe 40% on 3/8 threads with 16 Cameras at D1. Lots of legroom. Good cooling is a good idea, also some dust filters as well. The case i chose CM 690 was excellent. SSD mounting bracket, dust filters. 2 140 MM fans top and front as well as a rear 120 mm exhaust. Dead silent. HDD Rails make it easy to install. Up to 10 fans. But if you can fit a full tower, go for it.

sluthra replied to LordSabre's topic in AverMedia

Just in case anyone was wondering if this issue was resolved. It was. Avermedia has released a Sandybridge patch available for download. It's working for my new NV8416 system. Took me a while to figure out why it wasn't working ha. Working on my Z68 mobo. Firmware Patch for Sandy Bridge Compatibility (06/27/2011) http://www.averusa.com/surveillance/download/NVseries/NV8416E4/FW_V700D.zip

I did put Averdigi on the SSD along with the OS "(OS and Software)" Doesn't seem like there are any reliable 3TB drives atm. Never liked Hitachi Deathstars. I'll stick with 2TB drives atm and grab 3 samsung F6 4TB when they come out. Gigabyte and Asus are both good to me. There's no room for a full tower at the site. A mid tower will suffice and when those 4TB drives come out, I'm sure 12 Terabytes will be more than enough. EDIT: Just as a info to future users. The i7-2600 is barely stressed when recording 16 cameras at D1 Resolution (30 FPS). Also, 4GB of RAM will suffice. Idles around 2.3 GB. Other 4GB doesn't get used. (It is 64 bit, just doesn't need it). Also, grab a mobo with 3 PCI-E X16 slots in case you want to expand to 32 cameras (X4 is mainly on server boards.) Or grab a X1 graphics card and use the 2 X16 slots for the NV8416s.