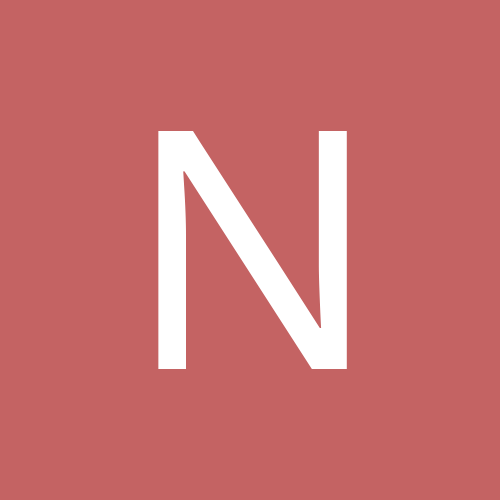 Content Count

13

Joined

Last visited
Community Reputation
0
Neutral
Well I bought this dvr from nelly in 2011. The hard drive has gone bad. Do not know how long it has been out but its gone. I cannot find the users manual for it. It had a 2TB WD green drive in it. Should I go back with the same drive or get something else. Do I just plug the new drive in and thats it? Thanks for any help. I realize that I posted this in the wrong place but cant move it. Sorry.

Hey Sean, I got an attchment that said doc drivintro#2 but it was just giberish. I probably didn't have the right program to open it. I got the last email with the help link at your web site, I looked at it and will be back. Thanks.

I bought a new apollo dvr and was wondering if I can use an old computer monitor that I already have as long as the connector is the same. I hate to email sean at nellys, he has already helped me so much I am ashamed to email him again! They are a great place to do business! The apollo has a vga output, would it work with any monitor with the same connector? Thanks

I am getting ready to buy and need to know if I need to use a heater on my cameras. The winters are usually mild here in Northeast MS. Thanks

I'm going to go with the apollo dvr, thanks for the help. I could change it out if I needed to. How many times can a hard drive be written over without giving problems? I need to find out what camera to start out with. I live in northeast MS where the weather is hot and humid in the summer and mostly mild winters.The cnd vcm24vf looks like a good one. Would I need one with a heater? How much heat can a camera stand? On my back porch it gets well over a hundred degrees in the summer. I have a shop and garage about thirty yards from the back of my house, was thinking about putting the dvr in the shop and mounting the camera under the garage pointed toward the house. If I did that I could probably not use the internet feature. May not could use it anyway, I have dsl lite from att. I think I would want the camera to be able to be motion only. Rory said that would increase my recording time. Thanks for all the help, I am anxious to get started on this since my vcr quit working and have no security working.

I found the Zuesmk2 dvr and see that it does not have the hdmi output or rs-232 connection? What does that mean, is it something that is needed? Ok, I see that hdmi is where you connect to a tv, does that mean you can not connect to a monitor? Sorry for all the questions.

Where would be a good place to find the dvr with the 2tb hd and what would be a good camera to buy for a front porch. It is in the shade till noon and in the sun till 7:00 in the evening. Thanks for the help. Don

I have been looking at the apollo dvr with the 500gb hard drive and was wondering how long the record time would be if it was set to record for eight hours daily or vs only when the camera senses motion? Im just trying to get an upgrade from my vcr recorder. I think I read that you can get an additional storage drive that will hook up to the dvr when the hard drive is full. My plans are to buy one camera to start out with. I have a small house and have no need for eight or sixteen cameras. Thanks

Thanks for the reply's, I am going to take it slow and check around and do some reading. I would like to upgrade to something newer if I could afford it. I gonna check out the video footage mentioned thanks.

I'v got a samsung time lapse recorder and monitor. Cameras have the rj11e connectors that plug in the back of the monitor, they are obsolete now. What would be the cheapest best solution for a replacement if I go that route. I don't know anything about dvr but can learn. I wouldn't need over two cameras, might could get by with just one. Thanks for any info. The only thing I am interested in is recording not viewing from work or from vacation. If someone brakes down the door to my house, I want his picture and hopefully a picture of vehicle.

Thanks, I'll go to google and do a search. I don't want to spend a whole bunch of money on this old stuff. Maybe I can get it going.

I don't have a fancy setup, it is a samsung 1280 time lapse vcr and the ssc-12 monitor and cameras. I have had it a long time and it has worked fine. The monitor has died and I am having trouble finding one to replace it. It seems to be obsolete. Is there an adapter I can plug on the end of the camera cable that would plug into the video and audio in on the vcr. I could do without a monitor if I had to. Everything I have seen has the bnc cables and mine are RJ11E on the cameras. I wish I could afford something new but times are hard right now. The vcr will probably die next. Thanks for any help.