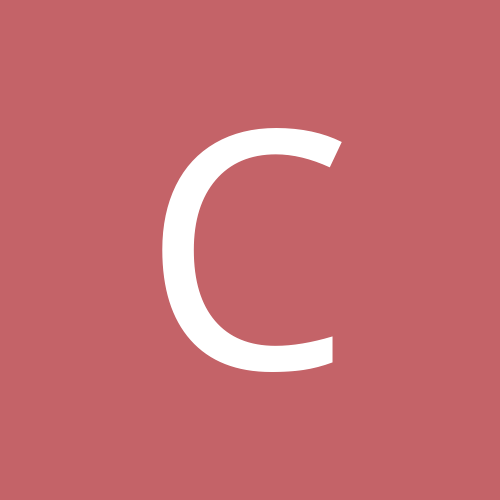 Content Count

64

Joined

Last visited
Everything posted by centralalarms
I know a supplier where I have purchased Dahua at 4 Channel PoE NVR $155 without a hard drive IPC-HFW1200M $115 I don't know about Hikvision, but dahua's small nvr's dont allow recording at 3mp. Max is 2mp.

Has anyone used these 1200S Dahua cameras? http://www.amazon.com/gp/product/B00OAAI8OQ What's the difference from the 4200?

I just ordered one from amazon and found the image quality to be almost the same as the dahua 4200 series. Only at night there was a slight difference.

@Boogieman do you mind sharing the firmware update with us? I asked two different distributors in the US and they didn't have an update. This was 2 months ago. It would help tremendously to all the users here.

Joe it cannot be solved b firmware update. I tested that camera and the mic in it is very poor. Don't waste your time with that camera. Most sellers I know are no longer selling it for its audio capabilities.

It's better to spend a few extra bucks and help a company in your own country that will take responsibility.

15fps at 3mp only. 30fps is a misrepresentation. You can get 20fps from a 3mp ip camera camera by dahua. for example a company I recently bought from has it for $140 wholesale: http://www.cctvcameraworld.com/3-megapixel-ip-security-camera-bullet.html Just email them and register a business account. If you want 30fps, then wait later in the year. Dahua and Hikvision should be coming out with something better.

Are you buying Hikvision labeled cameras or oem? I ask because oem/white box hikvision are not supported by hikvision usa. Are you in the US?

Could you please tell me which image sensor it uses?

I don't like hikvision nvrs as much as I like dahua ones. Why are you not getting a Dahua NVR?

What about DWDR? is it gone in the 1200 series?

I am trying to get a zero delay RSTP stream from Dahua ip cameras and NVRs and haven't been able to figure it out. I am on a local LAN and the video is realtime 30fps 1080p, but there is a 1-2 second delay between real world action and RTSP video. The video use the web service or PSS is without delay and terrific, but for my use I need the RTSP stream. I am testing in VLC. Does anyone here have any ideas or done this before? Also is there a way to tap in to the 37777 stream, as it seems to be without delay.

delay is approx 150ms-250ms with most axis products Can you clarify whether the stream is over http or rtsp?

The delay on dahua cameras using mjpeg or h264 is the same, or even worse in mjpeg mode when using rtsp. Can you confirm there is no delay with axis cameras? I guess they also have a http video stream?

The --rtsp-tcp in vlc and ?tcp in the url made no difference. How do I run this command? ffmpeg -rtsp_transport tcp -i "Your RTSP URL in between these double quotes" is it for linux or also possible to run it with the windows version?

Another thing, I heard that the Ambarella DSP vs TI DSP handle RTSP differently. A distributor in the US told me that the ambarella dsp offer three streams, where the third stream is geared for rtsp use in access control and other 3rd party systems. Those streams are optimized for realtime, may be they are tcp forced from the start.

@TheUberOverLord I am impressed. Thanks! I will test this tomorrow and update the thread.

Did you consider the time it takes to recover a 4TB drive in a RAID5? Depends on the number of drives, the size of the drive, and the type of array. I've had a raid 5 array of 15 drives have one drive go out on me where each drive is 2TB. It doesn't take a long time if you have a good controller. Will take at most a day. It will be the less than to recover a larger size drive of a smaller set.

I have been building RAID ARRAY storage servers for 10 years using open source software. When you 11 drives in a RAID5 and use good quality SATA 7200RPM drives like WD BLACK, the difference in performance you see between a SAS and SATA is minimal. The more drives you have in your array the better. Besides the number of drives, the controller and software you use is important. For a controller, I recommend either a Areca or LSI card with plenty of cache ram and a battery backup. Do not use a MB integrated raid solution. For software, if you are building a SAN use openfiler. I've used it for VM machines without issues. DO NOTS - do not use a 5400rpm drive, it will get very slow. I have one for personal use with WD green 8 drives, and is so slow. - do not forget to leave email notifications on in the raid controller. You want to know when a drive goes bad. - do not use green drives in a SATA array - dont forget to get a strong PSU if doing your own build

Do you need infrared or audio?

@tomcctv can you do the same with a analog Dahua DVR? specifically the DVR3104HE?

Thank you Korean and Chinese manufacturers for polluting the forum. AHD is great in Europe and not going to go anywhere. TVI may have a chance alongside with HDCVI. Stop misleading people!

Get HDCVI. Plenty of low-cost hdcvi tribrids are available in the market that support D1/960H/720P HDCVI on every channel plus 2 IP cameras. Stay away from AHD. You will end up with a system with no cameras for it in the future just like the current situation for HDSDI

@300winmag you fell victim to a common sales gimmic where the fps of the recorder is not stated. Also many costco systems come with NVRs that do not support higher than 2mp cameras. @scooterguy if you are looking to build your ip camera system then you may want to browse the links below. I found this site while looking for custom systems a long while back, and I buy from them often as their service is good. You can try to build a custom 1080P system here: http://www.123-cctv.com/ip-camera-system-build-your-own-1080p.html And a 720 p here: http://www.123-cctv.com/custom-ip-network-camera-system-720p-poe.html The NVRs they carry come with 3 years warranty. I am a property manager and the warranty comes in handy for the many systems my company owns.

Is that costco swann system a dahua?