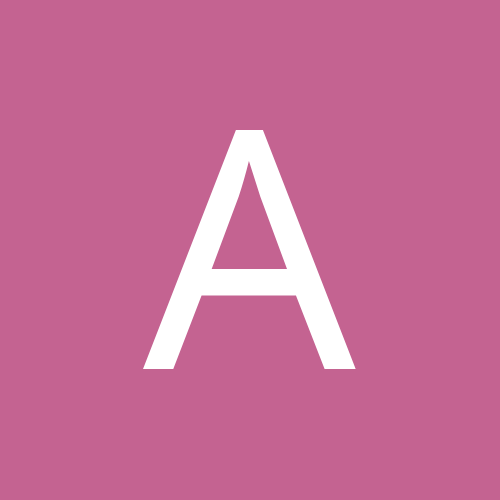 Content Count

146

Joined

Last visited
Community Reputation
0
Neutral
Edigital can provide you with anything you want. They have far more than what's on their web site. Have you ever done business with them? What about "price matching" is confusing to you?

I've had great results from dealing with this organization. http://edigitaldeals.net/index.php/ I have spoken to tech support many times who were willing to share their knowledge and recommendations. I first picked out something that would have cost me more then I needed to spend and they directed me to a much better deal. They promise price matching to boot. Billy is happy to call me and speak for hours to make sure I'm happy. I've never dealt with anyone more helpful. You are for sure going to get faster results than any forum I have ever posted to about anything. The only down side is they are on the left coast and I'm in New England. Good luck. Al

How do you know the cameras are thermal? Can you tell by looking at them? I just googled them and find there are some cheap ones available. I also searched for how to block them. Here's an interesting article. http://modernsurvivalblog.com/security/how-to-block-ir-infrared-thermal-imaging/ "A simple and effective method to block IR is an ordinary 'space blanket' or thermal blanket of Mylar foil. The foil will block the IR heat signature behind it." I actually have several of these blankets I use to block sun rays from entering to aid in cooling. Here's some you can use for the inside of your fence. http://www.homedepot.com/p/Reflectix-16-in-x-25-ft-Double-Reflective-Insulation-with-Staple-Tab-ST16025/100012574 I don't know how you'd be able to attach anything above your fence. You might have some ideas of your own. I know there is some cheaper thinner metal material. My wife used to work at this place where they have some as thin as paper. http://www.packworld.com/metallized-products-inc-holographic-paper Good luck. Al.

You may be right. I have been reading more about neighbors fighting over lights than cameras. Some of the posts are actually interesting and funny. https://chicago.everyblock.com/talk/sep10-new-flood-lights-next-door-5321297/ I'm glad we have a well balanced neighborhood where everyone gets along fine. To fine actually.

"I hope the OP will see common sense" That has always been my main assertion.

You seem to enjoy making up stories that fit your narrative. However you know nothing of what has been already discussed between the parties involved and decide to fantasize. Good luck with that. I hope you find yourself amusing although nothing is in any way based on facts. Perhaps that's why you need to make up stuff. I guess I should have known where this was headed when you conflated my lights to "lasers" then went on to drugs and guns. Now you seem to want to bring this made up story into Judge Judy's where the audience gets to interact. What I do find rather sad is I think you actually believe all this is somehow reality. Your drama about a simple solution involving the placement of lighting on someone's back porch has been used and tested for decades as a way to compromise video and pictures. To bad you lack that understanding.

You have quite an imagination. Nothing like any of that would ever happen in any neighborhood I've ever lived in. The closest comparison would be a few years back when some of the boys in the hood would gather at the edge of the woods to do their puffin'. You could smell it for quite a distance according to a few people we talked to. Either they didn't see my cameras or didn't care as it was dark and they were hard to spot. I added a few flood lights pointed in their direction and they disappeared. If I lived in a place like you describe I would have moved long ago. Occasionally we can hear gun fire but we all know it's some hunters quite away off. The way I understood the OP was he wasn't interested in communicating the details of his past encounters with this neighbor. If I had a neighbor who I didn't feel like confronting again I do exactly what I suggested. Let me repeat just to clear things up. I feel a flood light pointed away from an area where I wanted privacy towards cameras would be all it takes to overexpose any night vision capabilities. If someone wants to aim a camera directly at my back yard I don't see how a light in return is out of line. I might be ready for his next response but would not I expect an introduction of guns? But like I said, maybe you have had experience in those scenarios. I don't think my lights are the "lunacy" here. I see your made up story as the one that's over the top. I don't see how any of your delusions would "pan out" in any place I know of but on some TV show. I have my surveillance system installed thinking maybe I might capture a bear or other wildlife. None of which would be carrying a gun or drugs. I was the first to have cameras visible which has caught on as the guy across the street showed be his new one on his iPhone app.

The OP clearly indicated he was not interested in anything beyond "technical" advice. I, for one, respect that and moved on to what his question was about. With the information given considering there is a "past" that goes back to when cameras were not involved I decided to get right to the point. I think the first step has already occurred. If I had meant "laser" I would have suggested a "laser". I think what I had was more in line with a flashlight type of bulb. Either way I would hope the adults would prevent things from escalating into a "war". I feel that repeated psychoanalysis is unwelcome. That's why I provided a link regarding privacy. Perhaps a bit of over thinking might have lead you to interpret "laser" with all the related negativity lately. I wouldn't think of carrying one if I had no explanation of my needs. There's a major airport the next town over. Maybe in your line of work you are exposed to a totally different set of circumstances. Maybe I've been lucky but camera rage would be the last thing on my mind. I can't say that I have ever heard of any such event and would never conflate such an atmosphere with what I consider an extreme. The last thing on my mind is a "mass shooting" but then again I try to avoid watching to much TeeVee.

"hundreds"? Who mentioned lasers? A bright light is all it takes to washout video. I am taking the poster at his word about his concerns and don't think it's my business if there are or are not paths to reconciliation. I make no assumptions and would never suggest guns as a solution for anything posted on THIS forum. Furthermore I would never compare anything here with a "war" of any kind. See below: https://www.cga.ct.gov/2009/rpt/2009-R-0359.htm While there are several statutes that protect an individual's privacy, most do not appear to apply to this situation. The one statute that may apply is CGS § 53a-189a. Under this law, a person is guilty of voyeurism when he or she, with malice, knowingly photographs, films, videotapes, or otherwise records the image of another person (1) without that person's knowledge and consent, (2) while that person is not in plain view, and (3) under circumstances where that person has a reasonable expectation of privacy. (The law also covers sexual voyeurism, which does not appear to apply in this situation.) The surveillance of the constituent's front door and deck does not appear to meet these criteria since these areas are most likely in plain view and the constituent would not have a reasonable expectation of privacy there. On the other hand, the surveillance of the constituent's back yard may meet these criteria if the other sides of the constituent's yard are fenced and the yard is not open to view, although the legislative history of this provision focused on filming people in their homes. Voyeurism is a class D felony, punishable by imprisonment for one to five years, a fine of up to $5,000, or both.

One thing that can be done is install a bright narrow beam high wattage light directed at each camera(s). It's usually illegal to record audio, you'd have to check local bylaws, and hard to prove unless you think of some creative way to set him up. Good luck. I have paranoid neighbors that object to my cameras but I could give a rat's A$$. When their kids give up smoking that weed out back I'd feel better myself.

Hello and thanks for your reply. It seems what I'm looking for is a lens adapter ring that screws into where the usual lens goes. I purchased this: http://www.amazon.com/gp/product/B007Q8IHKE?psc=1&redirect=true&ref_=oh_aui_detailpage_o02_s00 Which works fine then I got this: http://www.amazon.com/gp/product/B006Z70T5S?psc=1&redirect=true&ref_=oh_aui_detailpage_o01_s00 Thinking it would mount the same as it says it's a CS mount but the threads are not the same as the others so I'm confused. I'm trying to build my own camera using lenses and filters I can buy and have from a camcorder. I'm just experimenting for now and I know I'll have to make an enclosure but I can't figure out what I need to purchase for lenses. I was successful with adding lenses to the camcorder by just using adapter rings.

How about a tin foil hat? I'm having a yard sale. Mirrors are made of Glass and seem to reflect everything that is sees. Maybe a glass lens might magnify the light. I just Googled DYI infrared lighting and was entertained for quite some time. https://www.youtube.com/watch?v=X_SbeFHUJos

yes because ebay is the place to go for a quality camera..lol Stop promoting bad ideas. 5ghz is a bad idea for outdoors, it doesnt penetrate walls well. Wire up the camera properly, use powerline adapters, or if you are all set on wifi, use a wireless bridge. I use this combo that works well. http://www.rflinkstore.com/combo-AVS5808-APW1000.html This on two other cameras where I don't have the room to run cables. http://www.amazon.com/gp/product/B00E953OJQ/ref=s9_hps_bw_g23_i4

Is it in the manual? https://igate.ecdcom.com/External%20Links/SilentWitness/dvma16I.pdf Yes, defaulting the DVR is the manual. BUT, you need the password to get into settings to do the default. Since I don't have password looking for way to default password. Apparently from what I find you need to contact Tech support where there is a charge. http://www.manualslib.com/manual/851169/Gyyr-Dvms-1600.html?page=27

haha, What is the general consensus on Swann cameras? Any other recommended affordable(comparably) products to use instead? Chucking them in the garage, have done no other testing other than trying them in other ports on the DVR, giving them a smack and a shake etc. Was interested in hearing if there was some other tests one can perform to identify the problem. Ie. open it up and check circuitry or something The first thing I would do is connect them to a monitor and see what the image looks like. Maybe tap one and see if anything changes. Take one apart and look at the wires to see if there's any discoloration. Blow out with air can. Scratch my head. Have a beer. Repeat until everything is blurry.