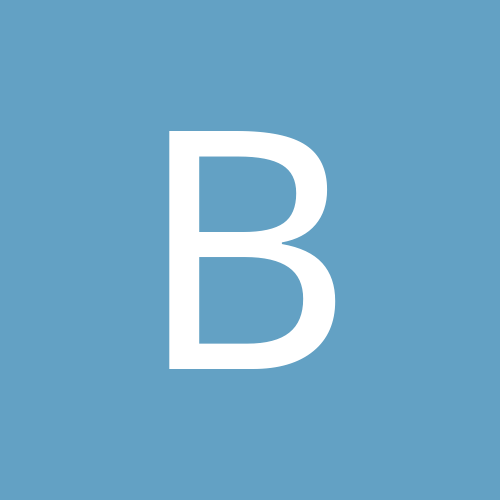 Content Count

75

Joined

Last visited
Community Reputation
0
Neutral
Immediately this came to mind. Its your house you can do anything you like inside and no one should expect any privacy, as per the below case. Audio is always a sensitive issue, might be more of an issue then video. I dont think the below case had audio, but the judge ruled in the owners favor on portions of the claims. http://newyork.cbslocal.com/2013/12/23/lawsuit-real-estate-agents-used-n-j-couples-home-to-have-sex-in/ Look up the Mobius action cam, it has a great motion detection feature, and not much work is involved and very discrete. Size of a match box car. All you need is a power outlet, I feel this is a better solution then an all out system on a house your selling. Just be creative on placement. Two of them would cover a good area, both also have audio which works from a distance. Cost about $65 each without an SD card. Camera by itself without power, has a 3.5 hour standby span. which was recently upgraded.

I have used the LHV-1000 DVR by Lorex which comes with 8 720p digital cameras, Installed both indoors and outdoors, Picture is not bad at all, better then their best analog they had installed. It was 499 at costco with 8 cameras. There are a few sellers online selling them for slightly higher. Reducing the frame rate to 20 FPS from 30, gives about 6 days of recording at 720p on its 1tb HDD. With 4 cameras you will get double. Seems theyre still selling it, here it is http://www.costco.com/Lorex-8-Channel-HD-720p-Security-System-with-1TB-HDD-and-8-720p-Cameras.product.100121251.html Heres a better upgrade at 1080p for slightly more http://www.costco.com/Q-See-8-Channel-HD-1080p-Security-System-with-2TB-HDD-and-6-1080p-Cameras.product.100153934.html?catalogId=10701&keyword=973199&langId=-1&storeId=10301&refine=

I was very close to getting ebay's. I will go with a 23awg roll from monoprice and deal with terminating them, little bit more time but can be tailored better, also the cat6 modules seem to be easier with the inserts. Cheers and thank you again for your priceless input.

Trying to future proof as per recent posts, I will go with cat6 for the upcoming project. Reading ebay feedback from a potential seller, it seems the sold-cable did not meet the customers specs after certain lengths. so I come to you for another advise on a reliable source. I cant imagine doing cabling twice nor will I chance this. So does anyone recommend a reliable source and would you go with 23awg or 24awg, monoprice which where I was going to, does not offer 23awg ( in ready made), and only 24awg slightly thinner.

So it's possible to make the cameras ip static. Is this through the cameras menu? Or will they automatically get the same ip even after a power cycle/outage and don't have to do anything.

To think this equipment can constantly remain up and running for several years is impressive. I will use the above mentioned switch. I had my fair share configuring DVR but not NVRs. Here thinking, if the router is providing IP addresses via DHCP to the cameras on the switch, and these IP addresses have to be entered into the NVR. What happens if the router power cycles and assigns new IP addresses to the camera? We got around this on the DVR by disabling DHCP once we got an IP. Is there something similar for NVR type setups?

Your advise has been very helpful, many thanks. Cheers.

A few folks advised to go with a none POE NVR and to get a switch. One benefit is putting the POE switch near the cameras and running one cable to the NVR. I have this switch, but would like to ask if you prefer an NVR with or without POE. FS728TP Thanks again

Thanks a lot for the reply, any chance either of these cams can do more then 15fps at 3mp? the spec sheet says 15 at 3mp but some are advertising 30fps at 3mp. Thanks again

Wondering if theres a huge difference between these two that the Exir is a greater benefit in a restaurant environment and its parking lot. HIKVISION DS-2CD2332-I 3MP EXIR HIKVISION DS-2CD2032 3mp Thanks for your feedback.

That system looks like an 8ch NVR with an add on of another 8. Ive been eying this one here for a while. Hope someone can give feedback. The few reviews I read are promising. http://www.costco.com/Swann-16-Channel-HD-NVR-Security-System-with-3TB-HDD-and-8-3MP-HD-IP-Cameras.product.100144944.html http://www.costco.com/Swann-3MP-HD-IP-Add-on-Bullet-Camera-2-pk.product.100146709.html I believe the bullets that come up in this search result for hikvision 3mp are the same as the above cameras. http://www.ebay.com/sch/i.html?_from=R40&_trksid=p2047675.m570.l1313.TR0.TRC0.H0.Xhikvision+3mp.TRS0&_nkw=hikvision+3mp&_sacat=0

Planning on getting the system below, any limitations I should be looking out for? Is this is an entirely Hikvision set? If so would someone have the model number so that I can view its night performance? Much appreciated!!

Can someone identify this NVR and if it can handle 5mp cameras for future upgrades? http://www.costco.com/Swann-16-Channel-HD-NVR-Security-System-with-3TB-HDD-and-8-3MP-HD-IP-Cameras.product.100144938.html

Not in the same league but here's a sample shot from the cheap lorex lhv1000 720p cameras. They are much more useful indoors but overall the owner is very pleased. This is was an 8 camera system for $399. Had to crop the image to make it upload.

Site has been all over the news including CNN, authorities have since taken the site down (thankfully), ironically the owner of the site is now putting up his skills for sale on the same site.