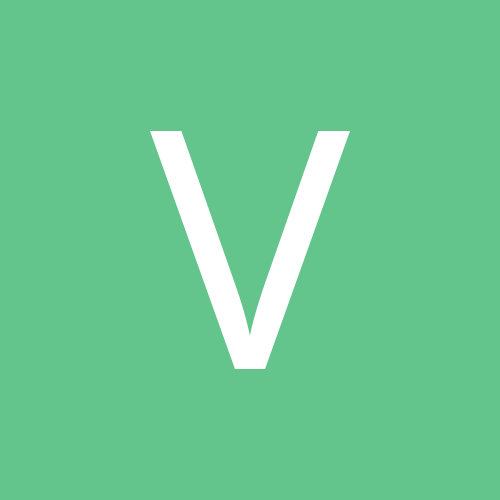 vin2install
Manufacturers
Content Count

505

Joined

Last visited
Everything posted by vin2install
No that just means you bought an old dvr that came out way before the iphone was even out. You should be lucky that you even have an app that you can even view live.

There is a bug in the scdvr app which will never be fixed since it is no longer supported. Sorry you are out of luck.

I know that, but why?? If it's the same manufacturer of the other link? Same manufacturer or not those are two totally different DVR's with different firmwares not to mention different hardware. The one on lunaeyes is only supported by the app scdvr and is no longer supported since it is already out of date.

The lunaeyes.dvrdns.org is not supported by bubo bubo

Just hide the DVR in the attic and if you need it networked use a Ethernet over powerline adapter.

If you need WDR than yes.

Don't worry i will take care of you.

what happens if it is on full 24/7 recording?

DWDR is just a different way of doing BLC. There are different ways of doing true WDR. Double scan - Scan a picture twice one for the bright areas and one for dark areas and combining both. Pixim - Calculates each pixel separately and adjust accordingly to each one, that is why the picture seems pixelated on these types of cameras but WDR is the best i have seen especially with the new seawolf chips

It looks like that because you replaced the lens with a 4mm which gives you a wider FOV. The LED's on there before were designed to illuminate a 6mm lens not a 4mm that is why you are getting a flashlight effect on your cameras at night. With a 4mm with a 1/3" CCD will give you a viewing angle of 64 degrees. You will need to buy an illuminator with a 60 degree angle. Vincent T.

"T" splitters will only work for a short distance. You will need a powered splitter if you want to run any kind of distance. The powered splitters will keep the 1.0Vp-p

Do a wireless point to point bridge

Try using Internet Explorer instead of Firefox or use IE Tabs with firefox

Are you sure the ccd box camera you just bought is truly a TDN? Do you see the ICR when you are looking at the sensor?

It's usually cheaper than that but that is only for box cameras. I have this one sitting here Uploaded with ImageShack.us This for bullets and domes. You can see how the AI and ICR are integrated on the lens itself. This is usually more expensive.

Try changing out your power supply to a new one.

Looks like the grainy picture at night is coming from the AGC kicking in at night. And maybe too much light around and the camera isn't sure if it is in night mode or not.

Problem with this is that the customer has already bought a ptz to use.

I have a client where they want to put a PTZ over an existing fixed camera install. They have Siamese coax ran to the camera location. Is there any way to get RS-485 controls without having to run an extra 18-2 wire? Thanks guys

This looks interesting i will recommend this

It looks digitized because all the pixels are individually adjusting to the light levels. But the WDR is a lot better than any double scan CCD can do.

The Pixim orcas are pretty good but are terrible in low light. The newer Pixim Seawolf chip is a lot better in low light and cheaper too.

512kb is pretty much the minimum to get usable stream over the internet. You gotta pay more to get faster remote streaming. Try to get a service with 2 MB upload than.