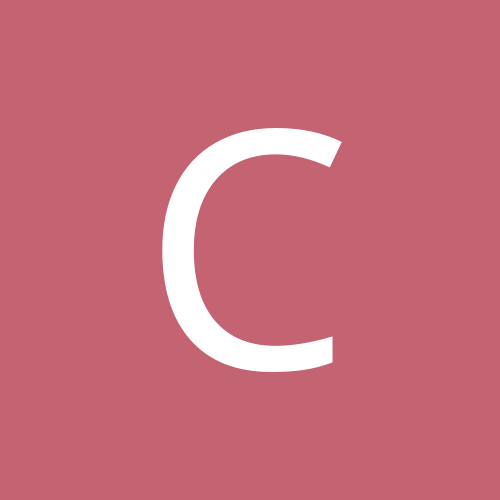 Content Count

199

Joined

Last visited
Community Reputation
0
Neutral
Recent Profile Visitors
The recent visitors block is disabled and is not being shown to other users.
Take a look at trail/hunting cameras. Pics are saved to SD card as well as available via cellular. Very low power consumption (batteries last a long, long time).

The touchscreen probably can't decode H.265. Why not use the H.264 stream?

A quick google search shows this as being an analog camera so not sure why they would be using a PoE injector. Can you post some pictures of what you are describing?

Doesn't look like Hikvision or Dahua. Probably a Taiwanese manufacturer (vivotek, etc).

A quick google search shows the User Manual which looks like it indicates using the PTZ control interface to configure the focus and zoom for the camera.

Hi Tom! Thanks for the reply! 30 days is what we're aiming to achieve because thats what they're requested. Am I right in thinking dropping the FPS could improve the record length? Also checking / updating to the latest firmware and turning on H.265+ rather than dropping the bitrate as H.265+ is more efficient at compressing as opposed to having it off and fixing the bitrate so say 3k? Kind regards, SAS. So are you not using H.265+? Make sure you select that video profile in your recorder/VMS.

Define decent as far as price? 4K cameras can be had for under $300 now.

Do you have a 4K monitor to view it on? If it's an IP system you can buy a 4K and drop it in with no worries. You will just not "see" 4K unless you have the appropriate monitor.

Look at this video by some company that looks like the rebrand Hiks - Looks like you can do what you're looking for. I just wonder how good that analytic actually is.

I thank you for responding. May I ask do I drill the vinyl siding at a slow setting (if possible), and do I need a conduit? I have purchased vinyl siding clips since I was not aware if I would need the conduit or not. Note: Only drill the siding where you are mounting cameras not just to get the cable through. You should keep the holes underneath the siding as much as possible. How many cameras are you installing and where on the house are you mounting them?

LTS is an authorized Hik distributor if you want to buy Hik labeled items they have them as well. They are about 25% more expensive than their LTS branded cameras. At least do a google search of their site.

Steve, I've put in a few hundred LTS systems. They are in Port Washington (near Manhasset). The stuff just works, you won't need support really. If something doesn't work just bring it back and they'll exchange it. Send me a PM if you have any questions.

How is the doorbell working even though you can't see the webpage? Is it only visible through the app?

Where are you located? LTS has several offices throughout the US and they sell rebranded Hikvision. They will sell directly to the public if you walk in to buy.

Dome cameras tend to suffer quality issues at night (IR reflection on dome plastic). I like bullets and turrets as they are easy to aim and adjust but bullets are easy to smack and turn the other way as opposed to a turret.