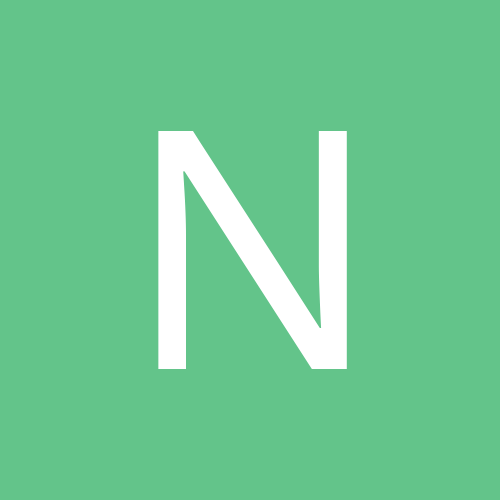 Content Count

39

Joined

Last visited
Everything posted by nsullivan1
Hi all, I have a quick question for those that might have had a lot of experience with the Axis P3225-LV. I have a couple of P3367-Vs that I currently have installed indoors. In the past I've been able to use the P3367 and put it in a P3367-VE housing and attach the heater/blower unit to it and use it fine outdoors with no problem. I have one P3225-LV and one P3325-LVE. The P3225-LV is currently installed indoors and am doing some new work outside and was wanting to move it outside. The P3325-LVE has no fan/heater that I can see attached to it externally. Does the environmentally rated unit of the P3325 have a blower/fan because I am unable to see one externally. The housings on the P3225-LVE and P3225-LV are also very identical and both has rubber gaskets looking like it has a watertight seal. If I were to move the P3225-LV to a covered outdoor area where it would not be exposed to snow, rain, etc. do you think it would still be fine?

I am not able to find the Pelco 6800 Matrix manager software disk. I looked it up on the internet for a download and I can't find it anywhere. Does someone know where I can obtain this software again?? Thanks, Nathan

I'm doing a system at a rural house. The house is on acreage and also has a large shop and other sheds. The owner is wanting a system that will cover the gate entrance, circle drive, the shop, and just a general view around the house. I use Pelco and Axis at my house so I recommended those options to the owners but I also want to give them some cheaper more economical options. I've been looking into Hikvision because it seems to be a good reliable choice for cheaper options but I feel like the quality isn't there. I may be wrong. Can anyone tell me about Hikvisions quality and reccomend me some other solid brands for cameras. Those cameras will also need to be good in low light or have built in IR illumination. I also am looking for a NVR but I don't know which brand to purchase. All I know is that I want the NVR to be open for later down the road I can add on 3rd party cameras. Thank You!

I purchased a used Axis M7014 encoder that didn't come with the removable wire terminals for the PTZ data cabling. Am I able to purchase these somewhere? Any help is appreciated!

I currently have a Pelco Spectra IV DD4CBW35 and it's been a great camera. I'm wanting to upgrade the camera to a new IP PTZ Camera. I'm looking into purchasing another Pelco Spectra or an Axis camera. I was wondering if anyone could reccomend some Pelco and Axis models for me or some other brands. My budget is around $1,500 to $2,000. Thanks!

The PTZ unit would be in a dome housing and IR isn't needed. I have 35X zoom right now and that's not necessary but it'd be nice.

I currently have a Pelco DVR5100 along with a Pelco 6800 matrix. On my DVR5100 I have an outdoor Pelco Camclosure and a Pelco Spectra IV. I use the matrix for my Spectra PTZ control. I was going to hopefully utilize my matrix more by adding some keyboards and monitors to rooms. That never happened because I realized I was going to eventually start updating to a full IP/Megapixel system. So I started using the Pelco NVS software with an IP Camclosure and I haven't had a problem with it yet. I like how the software is free with up to four licenses and it's not proprietary to Pelco cameras unlike the Axis Camera Station which is only free with one camera and is proprietary to Axis cameras. The main reason I came here is because I would like to know if I should stay with the Pelco NVS or try the Axis Camera Station software if I were to switch to Axis cameras. Or if anybody has any other recommendations for NVR software. I like the Axis Camera Station software because you can use their keyboard/joystick. If you know of some software that can use the Axis joystick/keyboard that'd be a plus or if there is another keyboard/joystick out there. I'm not worried about my bandwidth either. Also if the software is able to record the video to a cameras SD card and then just pull the video from it that'd be another plus. I would also like to find software that utilizes full features of panoramic cameras. If you could also recommend some panoramic cameras that are weather proof that'd be great! I was looking at one from Oncam Grandeye but it looks like they're not in the USA yet or I just can't find them. Thanks!

I am located in Colorado.

How about Avigilon? I like the looks of their software and cameras. I also like how their software can integrate with an Xbox Kinect. I can't find their products for sell anywhere online besides a couple of items on eBay. Can I contact them directly to purchase or is there anywhere else I can purchase their products? I'm open to other options as well!

I do not have a SM5200 just a DVR5100.

I am not able to configure my Pelco iP110 to connect to it remotely on my phone with the Pelco app or the web browser. I forwarded my ports and used dyndns.com. What am I doing wrong? It's also connected to my DVR5100 if that helps.

Thanks for the reply and yes it will work on Pelco mobile on wifi.

I have a UPS for my DVR5100. Is there anyway I can connect it with the interface cable to the DVR so when the power goes out it alerts me? Thanks

Do you know what that would be??

It has the serial to USB but the one I'm getting in the future will have one.

I'm adding on some monitors to my 6800 matrix. I will be using regular VGA computer monitors because I don't want the bulky old analog monitors. In the matrix manual it says to terminate the last monitor. How would I do that with bnc to vga converter?

One monitor per output. How does this one look?? http://bnctovga.com/probnc.aspx I don't have any personal experience with that model, but the specs look okay. It lists input impedance at 75 Ohms, so it should terminate the line just fine without needing to add anything else. Have you ever done the three way splitter with a converter and it terminates just fine??

One monitor per output. How does this one look?? http://bnctovga.com/probnc.aspx

Some of it works with third party. It's like every other one you have to buy this thing to make it work with there software. I personally like Pelco better. Axis try's to claim there the world leader but Pelco still is.

Only thing compatible with Axis is Axis. That's why I don't like Axis.

You need to get your self a nice Pelco system. There expensive but there made in the US and the quality is unbeatable!!

Thanks I looked under the 6800 product page but it wasn't there I guess I should've checked there. Thanks

Knoww your products, brands, specs.