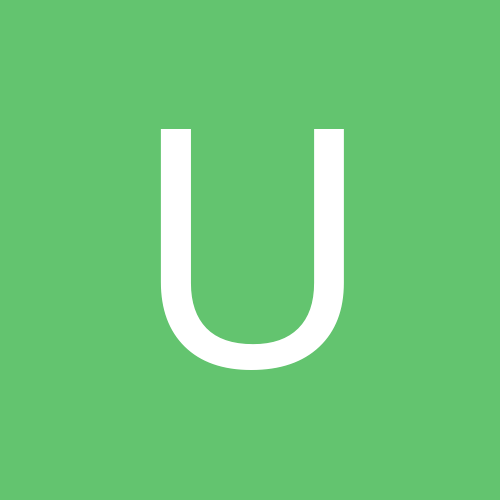 Content Count

93

Joined

Last visited
Everything posted by ultimatesecurity
Thanks Rory, I went back to my clients home to do another adjustment to the dip switches. I had something wrong (dip switches are sooo small, i thought I had it something turned on while it was off). Anyways it made a quite a difference and its looks better in video then the snapshot. The camera is Color from Arm model CX580MDVAIVPDN. Its actual rating is 0.05lux @ F1.2 with AGC ON. I typically don't have any problems with Arm and I got to know there tech staff over the years.

I know what you mean. See the previous pics below that used the S-peco Dome Cams with IR.

A LOT of my customers find spytown and try to do price comparison with them. Unfortunatly, my business is focused for install and then online. I can't believe how low there prices are on many products. I am able to beat there prices, but with very small margins. Thank goodness for my distributors for giving me better level pricing.

Hi there, The linear CCTV system sold as KEEPSAFER (consumer division) is sold as a propriertary system. However you can use other cameras with the RJ11E modular connectors from manufactures such as: Exxis, Ultrak, and FOCUS. To answer your question, yes you can connect other cameras into the monitor if you know your PIN configuration. If you have a VCR cable you can use that in reversal. Plug the VCR cable into a CAM jack and use a RCA TO RCA Female coupler to join another video signal cable (RCA TYPE) however i don't remember which one of the RCA plugs works as a video in. I will test it out for you tommorow on my bench as i have several of these monitors sitting around.

I have a brand new Rhino PRO 3000 label maker. Great for CCTV installers like yourself to label your cables. I already own a Rhino 5000 and a Thomas and Betts EZL label printer so this little guy i don't need. It includes: Label Printer, 1/2 black on white flex nylon label cassette, impact resistant bumber, manual, reg card and quick start guide. These sell for $99.95 online however I am willing to take your best offer. Let me know. Thanks!

I assume a blank screen with a vertical white line right in the middle means that the crt monitor is dead? Do I just need a new tube? Thanks!

Ok, one of my friends found this on ebay and said "look I can start my own business too" and sent me this link to there site: http://cgi.ebay.com/Start-Up-Your-Own-Home-Security-Business-PL0146157_W0QQitemZ130036843431QQihZ003QQcategoryZ2992QQrdZ1QQcmdZViewItem What is your opinion on this? This seller is giving the false idea that you can just install alarm systems and make profit..easy as 1-2-3. I know he is from overseas and selling to the U.S., but in the U.S. you can't just start installing alarms without proper licensing, insurance, etc.

ultimatesecurity replied to jisaac's topic in Test Bench

poor little guy, i would of used other methods but thats just me. At least you caught the pest.

Thanks Thomas, this is very true...i remember once I was modifying some cctv monitors with built in receivers to convert them into just monitors with line in and got a good buzz even though it was not plugged in. The tv had a charge to it. The monitor is a cheap all in one surveillance system that I had sitting around for ages.

trying to find another tube that fits a 9in B/W monitor

Anyone? I have used some of there products before, no trouble at all with any of there products. Northern Video highly recommends this brand. I just ordered some power supplies, IR Illuminators from ARM so we'll see how these hold up. I've only used HUNT's vandal dome housings, HTC-11C36 something like that with no camera, I just put my own cameras in them. Housings seem very reliable, I will be calling them tommorow to order some stuff just to check out.

From the looks of the pin layout you can easily mix up the order it is in. The picture shows the pin layout as if you were to plug the RJ-11 plug into the monitor so basically if you pull the plug out and hold it upside down with the wire pointing up and facing the pins, that is the way the pin should be read. Either way, its a pain in the butt to do all that work with the pin layout and try and make it work. Why don't you try and look for some used monitors on auction sites that may work with this color cam. Just a thought, but I am persistant just like you.

Looks like there back in business?

It can be done with the Samsung cameras that have the RJ-11 output jack, just be careful you don't get the pins mixed up. Did they give you cables? Its a basic RJ-11 cable with 6 conductors, however the video is typically shielded on the cctv cables. I've converted monitors like the Samsung accepting the RJ-11 cables into a regular monitor by making a BNC with audio to RJ-11 converter box. Works well, maybe you can do the same thing. The attached pic is an example of and RJ-11 to BNC adapter, however the pic is only an example as it is from security and more and I am not sure of the pin layout. P.S. this project is a bit time consuming. Good luck.

Just found out that my town is getting city wide Wi-Fi by spring next year! no charge to anyone as long as they have there own Wi-Fi capable device. This makes my work much more easier when I am on the job and no more high costs of cellular Wi-Fi charges. http://www.skypilot.com/company/pr_031606.htm

Hey guys, ok I am stumped here. In my house I am using a DIGIMERGE PC DVR QDU470 (discontinued). It works for what I need. Anyways, I have just recently installed a PTZ Color Cam from Sensormatic. When I open up my DIGIMERGE program (DIGIPRO4uServer) everything works fine. However my color camera image starts to turn RED. Oh yeah the rest of the cameras are B/W. When I unplug my B/W camera from the DVR and leave the color alone it works fine, but when I plug one B/W camera back into the jack, the color camera starts to turn red. Any ideas? P.S. I have a regular LCD monitor from the regular composite out on the unit and the color camera is fine, only in the program does it change color.

I heard from ADI that Bosch used to make a 360 degree viewable dome like the commandview dome?????

Gee, your not much older than me. I am 22 right now....when I first met with an ADT rep in my area for a possible dealer agreement, she was pretty surprised on how much I knew for a young person. You can never under estimate someone.

Seems like the camera is fully operational, it's doing the proper test as I just put up one on my property. Seems like the communication from the geovision gv-net is not working. From my understanding the Geovision GV-net runs on RS-485 command protcols and Pelco D. The sensormatic dome cameras runs on RS-422 command set and also sensornet/manchester (basically an rs-485 for sensormatic only). How many pairs of wires are running to the dome? 2 or 4. It should be two pairs unshielded (R-R+, T-T+) if you are running a RS-422 protocol. Or else it would only be a pair for the sensornet. I have a an old DOS RS-422 Sensormatic command set that I can email over to you. PM me with your email address. To make this program work you'll need an rs-232 to an rs-422 converter.

My rep just told me this about a week or so ago. I think northern video is great, great people and most of them know what they are talking about. I was surprised to find out three of the guys that I deal with are all under twenty...but I shouldn't say anything since I am only a few years older .

are you using an I/O board? What is the exact problem?

As for the outdoor light, they do sell units that have a wireless plug in chime that works with the floodlight. When lights go on the chime goes off. Motions sensors work off infrared (basically heat source) however large objects could set them off. Besides motions, why don't you consider driveway alarms. They provide an invisable alarm line that if someone were to walk through it, it would set off an indoor sensor.

Ok, in my small 1500sq ft home I have installed 4 ccd cameras and just recently a sensormatic PTZ speeddome V (it was just sitting around). I can monitor my entire house and more from downstairs and upstairs. The recent addition of the PTZ camera was because I am in charge of a large neighborhood watch program that involves over 120 homes. I live right in the middle of a huge subdivision with a wetland in front. With the PTZ I can see the entire street from left to right with nothing in front. I made sure the local police and association knew about the camera. Since I gave the local police an idea, they now want me to give them a bid involving several PTZ cameras mounted on light poles in the city. Does anyone else have cctv installed in there own home? oh....since the PTZ was a pulled from service item, I didn't want to waste a new controller (sensormatic touchtracker adtte16) so I used a DOS version dome controller on my pc with a rs-232 to rs-422 converter. Does anyone else know of a free software that I can obtain for this camera?

ultimatesecurity replied to ultimatesecurity's topic in Test Bench

Wireless was my first route, however since they may want multiple cameras, I ruled that out. After talking to the city and with my installer, fiber optic was the best solution as it was readily available in the areas as stated by the city. However I will need to see it for myself. Commercial broadband was another choice and still may be considered since many other municiples are using IP cameras mounting in domes. Until we have a formal site meeting, can't really tell for sure and of course $$$ can make all the difference.

That would just f#*ken piss me off. If you used a credit card, report it to your creditor that you did not get the services you paid for. They can give you proper credit.