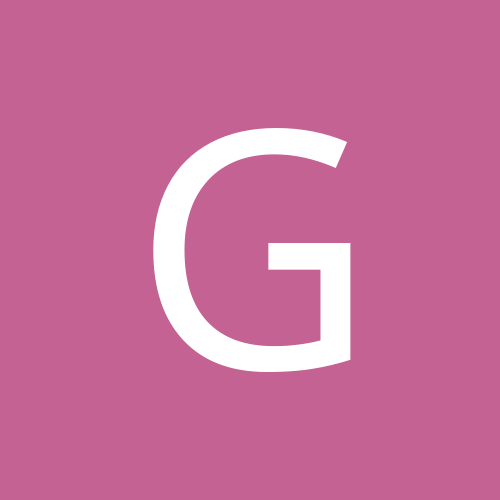 Content Count

11

Joined

Last visited
Community Reputation
0
Neutral
and another minor letdown, for me anyway. The additional expense of a PoE 16 port switch that can deliver the 12v to every camera. Starting to reach the tipping point now I think. Why I didn't notice that in the first place is beyond me, knew I had to add a HD, but from what I've seen the switch is gonna cost as much as the NVR. sigh

How's the normal hookup for this? Do you parallel the 24vac off the camera PS? Seeing a few around the 60 buck mark, others around 110.... obviously with a 150 or 200 buck camera I'm in the budget arena Thoughts on the 60 dollar price range models? Hold up decently or garbage?

I think I've since found it can only view OR record 4 in 1080, 8 @ 720 and 16 in D1. Now I'm checking on what my camera limitations are in terms of brands and models it will work with.

Settling on this NVR I believe. As I understand it, you can only live view 4 cameras at a time in 1080, 8 at 720 and all 16 at D1. If I'm looking at all 16 channels on screen and I select 1 specific camera for full screen, can the NVR be set so when I select that single camera for full screen viewing it displays the one camera in 1080p just by selecting it? Also, can I set the NVR to record all 16 cams @ 1080 if I have it set to motion detect? I'm thinking I should since their not all on at the same time. Is there a way in the NVR to try and start them all at 1080 but if a 5th cam comes online during record that 5th jumps down to 720 and records that 5th cam at 720? Just trying to get a good feel for this NVR befure I go with it.

aha....thank you much. Apparently when you start digging into distributors or mfg. they must expect their market to know this stuff as they're not geared for the do-it-yourselfer. Now it's on to find the best price on this equipment. Thanks again

Settling now on a network IP system with NVR. Looking over the myriad of camera options out there and when searching for 2mp IP cameras I'm noticing that some of them are indicating they have a BNC output on them. How exactly can you access in IP 2mp digital camera over a BNC connector and how are you supposed to hook it up and control it from an NVR?

Still investigating equipment for a first time system. I'll be installing the system on a home in Wisconsin where temps can get down to 0 or -2 at worst. I note some of these outdoor cams have a low OT of around 12 degrees or so. Not seeing many that are under 150 that can handle colder temps than that. Real question is, does the operation of the cam increase ambient temps inside the housing to the point where an outside temp of 0 translates to 12-14 on the inside of the housing or no? I'd hate to pick up 8 to 10 cams and have them all destroyed in the first year because they can't handle the cold.

I watched that video from sck and saw them discuss the bitrate thing for local and streamed. It looks like you're using the software to connect to the DVR and make adjustments. Have you turned all cameras on constant record at D1 at the same time? If you did, did you see a CBR from all cameras? Also, I see in the software there's reference up to 5k for the main channel, can this be bumped up higher or is 5k max for all cameras? Thanks for your reply btw!

hmmmmm..... so if I settle on a Dahua looks like I need to look into stopping telnet in my router. Thanks

Since getting the general feeling Dahua is the accepted MOTR DVR I went looking at their plethora of 16 channel DVRs. Still have one question since advertising is only advertising.... using the Model DVR-LT16480MHD as an example of their 16 channel D1, it appears listed as able to record D1 on all channels at 30fps simultaneously. What it doesn't say, is at what bitrate. I know someone here knows about this model or it's variant... can anyone advise what the max bitrate is of all those 16 channels being recorded at D1 30fps? Does the bitrate automatically drop to garbage or does each channel stay at whatever it's set at in the DVR? Thanks

Morning! Figured this has got to be the best place to get information and help on purchasing a CCTV system. Haven't chosen yet whether to go with a full system or purchase the elements myself, I prefer doing things myself but we'll see.