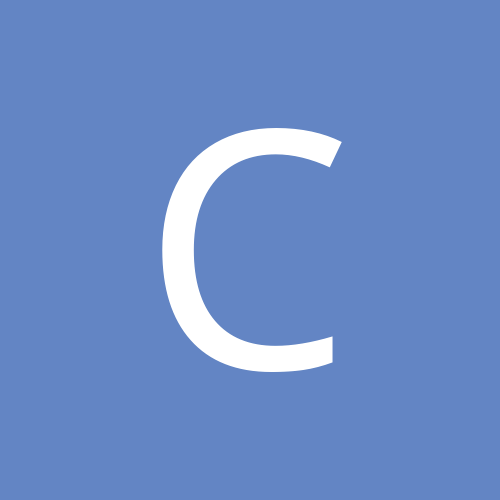 Content Count

34

Joined

Last visited
Community Reputation
0
Neutral
yes, you should ask your wholesaler about it, but if you need, i can tell you how to continue run under Chinese version. I'm a Chinese

Hi All, Today bring a very good news to you, we know SONY CCD always is our the best choice for analog camera, especially the night vision is very clear.So we push CMOS away. But now, we can not say it again, because CMOS technology is improving, and most of suppliers add ICR, so the quality can compare with CCD. We heard news, SONY company also starts to use CMOS to make CCTV , because from the quality, technology, we don't have any reason to buy CCD continuetly, the CMOS price is much cheaper!! See the comparison pictures as attached. Video quality: http://www.youtube.com/watch?v=DnpaCKuHemI Welcome to follow and send your opinions!! Cherry icqcherry@hotmail.com

" title="Applause" /> " title="Applause" /> welcome welcome, let's study together

If you take 16CH NVR, only support 4CH 1080P,8CH 720P,16CH D1 quality. So if you run real time for three 2mp camera at 1080p, it means 30fps x3=90fps, so you only have 30fps left, so you can now run another two 1.3mp at 720p in real time.

Because there's new features like WDR capabilities in the newer releases. i see, if i have new one, i will send to you also

Hi friend, why do you update the firmware, because if no any problems during working, so no need to upgrade.

Normally Dahua NVRs connect with others brand IP Cameras,it through ONVIF 2.0 protocol to run. It means , you have to check the IP Cameras' supplier if their products supported ONVIF 2.0, but the problem as you said, no motion detection function. Because ONVIF protocol doesn't open motion detection function yet, maybe future.

but their NVR6000 not come out yet, still in researching.....It really professional NVR

Hi Ashi, do you need wireless ip camera,3G ip camera or PoE IP Camera. Because all of them can not be all in one function, it's seperate. You have to consider the environment, and requests of this to get right one.

Do you have any sample images for the camera? What do you mean megapixel lens? Are they different than the standard lenses used with analog cameras? Sorry, i don't have image to show you. The megapixel camera can use standard lens used with analog camera. but we know analog camera maximum 700tvl right now, under the 1.0 megapixel quality. So if use standard lens with megapixel camera, you can not see real megapixel quality, but some customers accept, because it's cheap. Megapixel lens is special for megapixel camera, to get perfact and complete megapixel quality.

Normally no fixed lens is 10mm, except you use varifocal lens 2.8-12mm lens.

Your firmware version almost is the latest, about iDMSS, did you forward ports by router?

Do you mean IPC-HDB3200CN? it supports 2.8mm/3.6mm/6mm fixed lens. know of any website that has these available in the USA? any specific specs of these lenses so we can look around? I don't know where is available in USA, but i can supply you. 2.8mm lens is large angle, over 90degree. would you tell me more requests of it?

I tested it before, you should use megapixel lens to get good quality with this megapixel camera. Normally Dahua 1.3mp means 720P quality. If you want to zoom the lens, should buy DC lens.

Do you mean IPC-HDB3200CN? it supports 2.8mm/3.6mm/6mm fixed lens.